Custom Star Wars Engagement Ring
At Valeria Custom Jewelry, we love Star Wars!  This is why we have created a few Star Wars Engagement Ring designs.  Browse our portfolio or contact us with your Custom Star Wars Engagement Ring idea.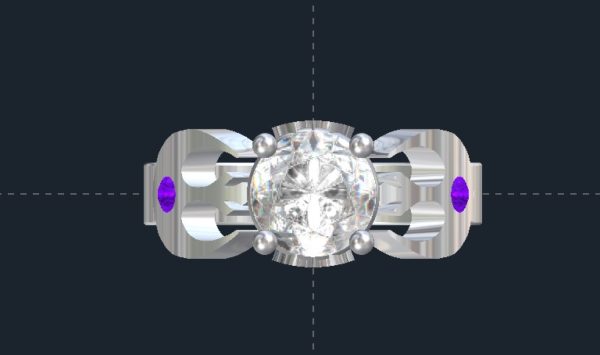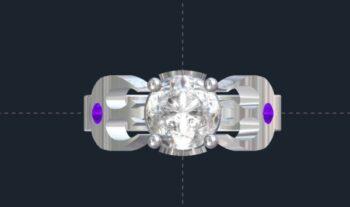 Our Rebel Alliance Star Wars Engagement Rings proudly display your allegiance to the Rebel Cause! The center stone has the Jedi Order Emblem underneath it on both sides of the ring and the Rebel Alliance logo on the shoulders.  
Are you a Star Wars Fanatic? Can you not get enough if it in all media?  Why not show your fandom with a custom Star Wars Engagement Ring.  This star was engagement ring has the rebel alliance symbol on the shoulders and the jedi order logo on underneath the center stone, but we have a few Custom Star Wars Engagement Ring designs and can always create something totally new.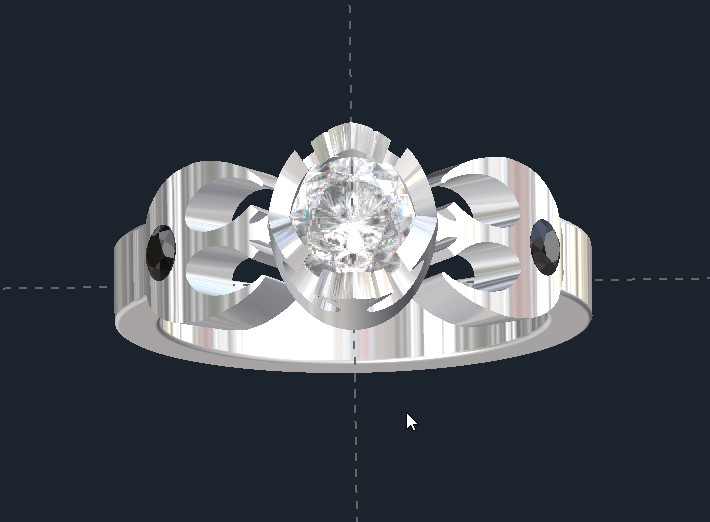 This unique Star Wars Engagement Ring proudly displays your allegiance to the Rebel Cause! The center stone is surrounded by two Rebel Alliance Logos that form a bezel to hold it.  On the shoulders are two more rebel alliance symbols with a 2.5mm stone in them.  Almost any type of stone can be used.
If you have ever found conventional and chain jewelry stores to be lacking in the creative, unique and unusual pieces you desire, Valeria Custom Jewelry is the perfect place to go. Our portfolio is full of fabulous, high-quality jewelry pieces unlike any others available, case in point, our Star Wars Engagement Rings. This is because many of the products are custom client requests, designed with inspiration like drawings and pictures; others are passion-projects from the mind of the artist, Lucas Horton. Whether you need recreations of lost styles, custom name necklaces, or even star wars wedding rings, Valeria can help you out. Our custom jewelry makes excellent and thoughtful gifts for your loved ones. To design an entirely unique piece of your own, reach out to the designer through our site!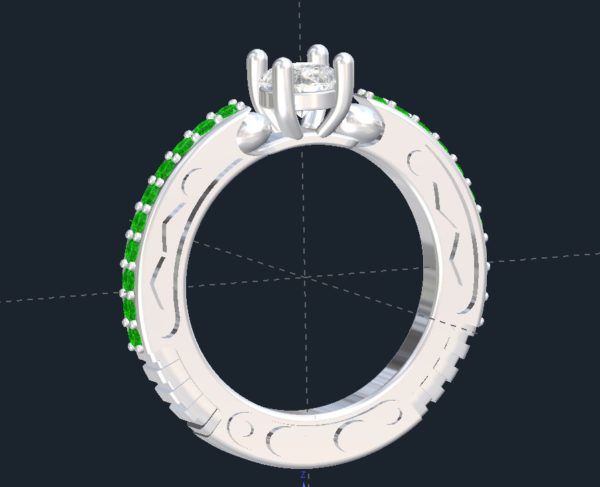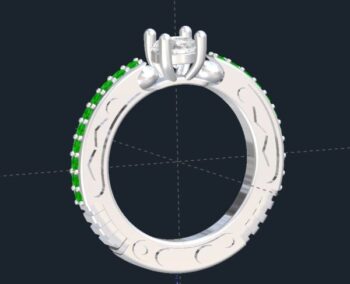 This Star Wars Lightsaber Ring was based on a very special line of light sabers.  In the years before the Battle of Yavin, Ahsoka Tano used two white lightsabers as her personal weapons. These lightsabers, which were white in color and had somewhat curving hilts, replaced the lightsabers she previously used before leaving the Jedi Order during the Clone Wars and were wielded in the unorthodox reverse-grip of her preferred Shien style.
Nerd and geek culture has been widely overlooked by the commercial and chain jewelry industry; however, at Valeria Custom Jewelry, we have made it our specialty. Whether you're a Potterhead, Whovian, or comic book fanatic, we have a product for you and are also happy to create any piece you can dream of! The artist has even created pieces inspired by a mashup of two or more fandoms. We also have an impressive inventory of pieces inspired by that most popular galaxy far, far away like Boba Fett rings, lightsaber rings, and a few Custom Star Wars Engagement Ring designs. All perfect for loved ones with your shared interest, or couples brought together by a love of everything geek.
At Valeria Custom Jewelry, we know that there's no one else like your loved one, so why give them a piece of jewelry that hundreds or even thousands of other people may have? Work with us on crafting a Custom Star Wars Engagement Ring and put your heart and soul into creating a truly thoughtful gift. You can shop the inventory, connect with the artist, and learn about the process all on our site!
Click HERE to more of our Star Wars Engagement Ring.  Click HERE to learn more about custom jewelry, view our portfolio, or to contact us about your Custom Star Wars Engagement Ring.  It can cost less than you think to have a special engagement ring made just for you.  Why settle for the lame and overpriced bridal jewelry from the chain stores when we can make something showing your style and personality?