Favorite Rings of 2022
2022 was a crazy year for the jewelry industry!  We had record inflation and high gas prices combined with the specter of war after Russia invaded Ukraine.  But luckily, that didn't stop us from doing out thing!  We still managed to create some stunning custom jewelry creations despite the economic issue.  Which just goes to show you that people want their jewelry no matter what is happening in the world.  We can definitely get behind that!  And we look forward to 2023 being an even better year as the world recovers from the gas prices and inflation.
At the end of the year, we like to go through and marvel at the breadth and coolness of the custom jewelry creations we have made for people all over the world.  We love being able to make people's jewelry dreams come true.  The gratitude we receive sometimes is just amazing and it makes us feel good about what we do.
Below are our Favorite Rings of 2022…take a look and then contact us for your piece of custom jewelry!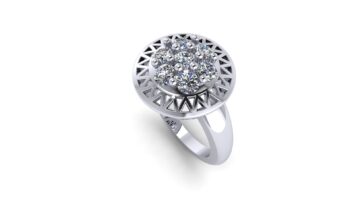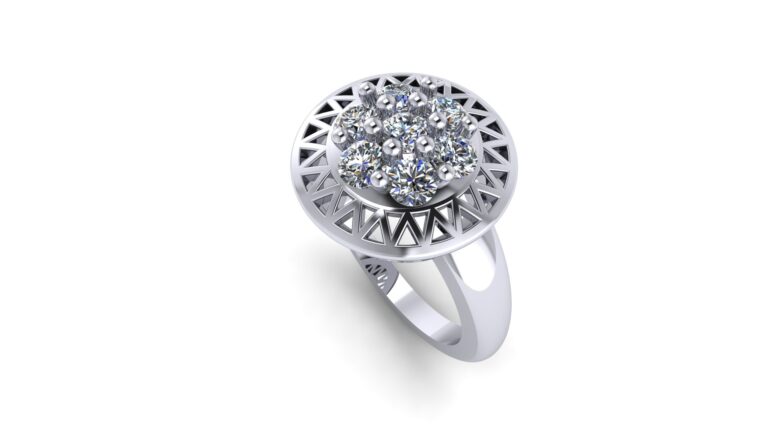 This Cluster Ring was created using 2 rings that our customer never wore. We scrapped the metal and then re used the stones in the new ring. Do you have unused or broken jewelry lying around? If so, take this chance to have them turned into a beautiful new piece of jewelry.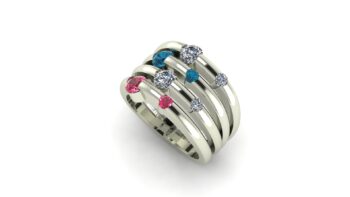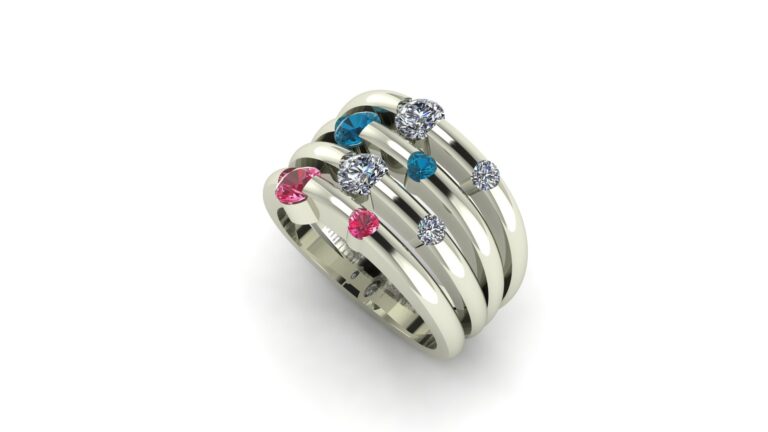 We love this mother's ring.  The 4 stones symbolize each of the 4 children our customer had. A smaller one for when they were born and a larger one. We used the birthstones for this, but almost any type of stone can be used.  We could also remove rows if you had fewer children.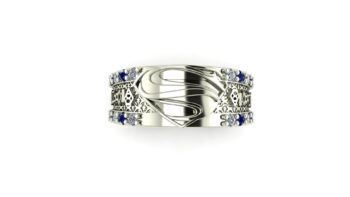 NERD rings are so much fun to make and have been one of our staples.  We love being able to create custom wedding rings that you could never find at the mall. This is our Kryptonian Superman Wedding ring that we have added stones to. it is easily one of our Favorite Rings of 2022.  We show it with alternating Sapphires and Diamonds, but almost any type of stone could be used.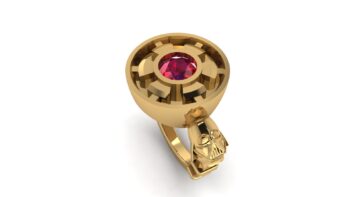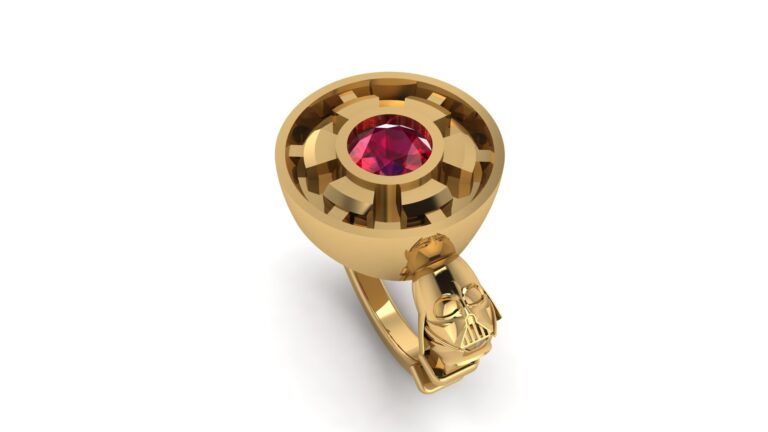 We have made quite a few Star Wars Wedding and Engagement rings. But this is our favorite and easily made the list of our Favorite Rings of 2022 .  We have Darth Vader's head on each shoulder and the Galactic Empire in the center with a 5mm Ruby.  Other stones could be used though.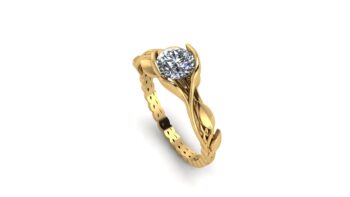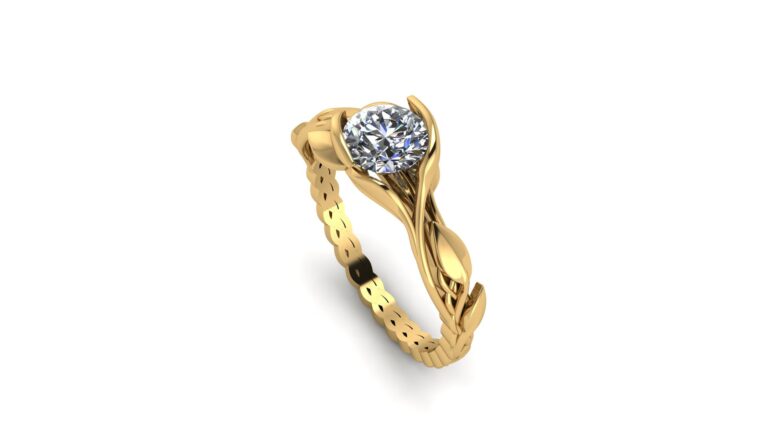 Floral Wedding and Engagement Rings are one of our most popular categories of custom jewelry. This is a remake of our flora tension set engagement ring.  The original had a flat band, but in this one, we have made the shank out of vines.  We show it with a diamond, but almost any type of stone could be used.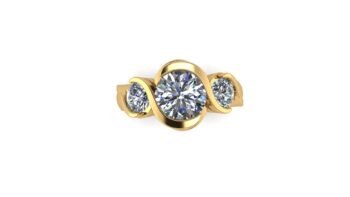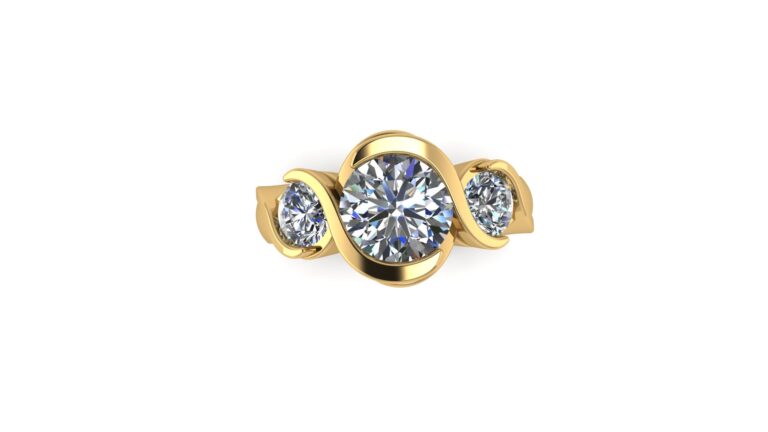 This 3 Stone Engagement Ring is an elegant offering of the past present and future engagement ring.  Rather than have prong setting, we have bezels that flow from one stone to the other.
Give Us A Shot
It is tough to narrow our Favorite Rings of 2022!  We create so many cool rings that we love almost all of them!
Click here to see all of our custom engagement rings.  If you don't see anything you like or can modify to your taste, send us your idea.  We will see what we can do for you..   Why settle for the lame and overpriced jewelry from the retail stores when we can make something showing your style and personality?   All to  often people mistakenly think that custom jewelry is out of reach due to the cost.  That is simply not true and many times, comparable items can easily cost less than at the mall.   You know what they say.  Once you go custom, you never go back.  To the mall!  Or..that is what we try to get people to say!
Our Favorite Rings of 2022