Whether you're a professional ballerina or a novice dancer with a passion for movement. Our ballet necklaces are the perfect piece to show off your love of dance. These pendants can be worn as a necklace or pin.  They feature an elegant figure striking a classic "on pointe" pose. The piece can be made up to 2.4 inches wide or tall and can be cast  from sterling silver, palladium, platinum or white, yellow or rose gold.
What Is A Ballet Necklace?
A ballet necklace is a delicate piece of jewelry that is inspired by the graceful movements and elegance of ballet dancers. It typically features a pendant or charm that represents a ballet-related motif.  This can be a ballet slipper, tutu, or ballerina silhouette. The type of pendant is often made from precious metals like sterling silver or gold.  They may be adorned with gemstones or pearls to add a touch of sparkle.
Many ballet enthusiasts and dancers wear ballet necklaces as a way to express their love for the art form and showcase their passion. It can be a meaningful and sentimental accessory for those who have a deep connection to ballet.
Whether you're a ballet dancer yourself or simply appreciate the beauty of ballet. A ballet necklace can be a charming and stylish addition to your jewelry collection. It can be worn on its own as a statement piece or layered with other necklaces for a trendy and personalized look.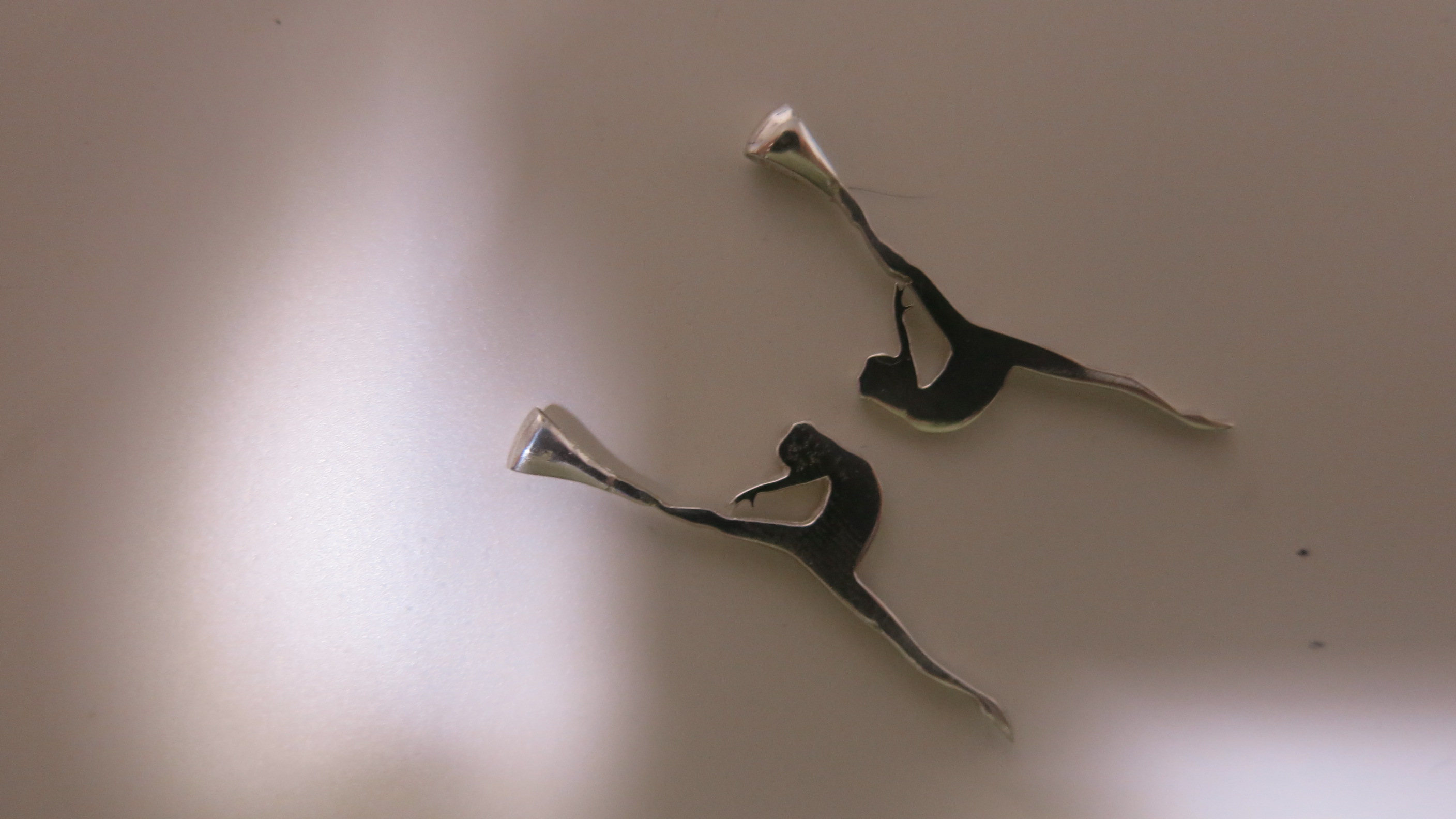 Our ballet necklaces are just one of many pieces expertly Valeria Custom Jewelry. Using comprehensive computer-aided design software, we are able to digitally create before casting them in a lost wax relief mold. The result is a custom jewelry piece that you won't find anywhere else.
Give Us a Shot
Purchasing a piece from us is a much more personal experience than buying jewelry from a big box chain store. We go above and beyond to make sure that each of his clients feels special and taken care of.  We also do whatever he can to make sure you're so satisfied with your purchase that will keep you coming back for more.
Click HERE to see more of our custom pendant designs. Click HERE to learn more about custom jewelry, to see our portfolio, or to contact us about custom ballet necklaces.  However, it can cost less than you think to have your very own custom pendant made just for you.