Whether you're a professional ballerina or a novice dancer with a passion for movement, the ballet necklaces at Valeria Custom Jewelry is the perfect piece to show off your love of dance. The pendant can be worn as a necklace or pin and features an elegant figure striking a classic "on pointe" pose. The piece can be made up to 3.25 inches wide or tall and can be shaped from sterling silver, palladium, platinum or white, yellow or rose gold.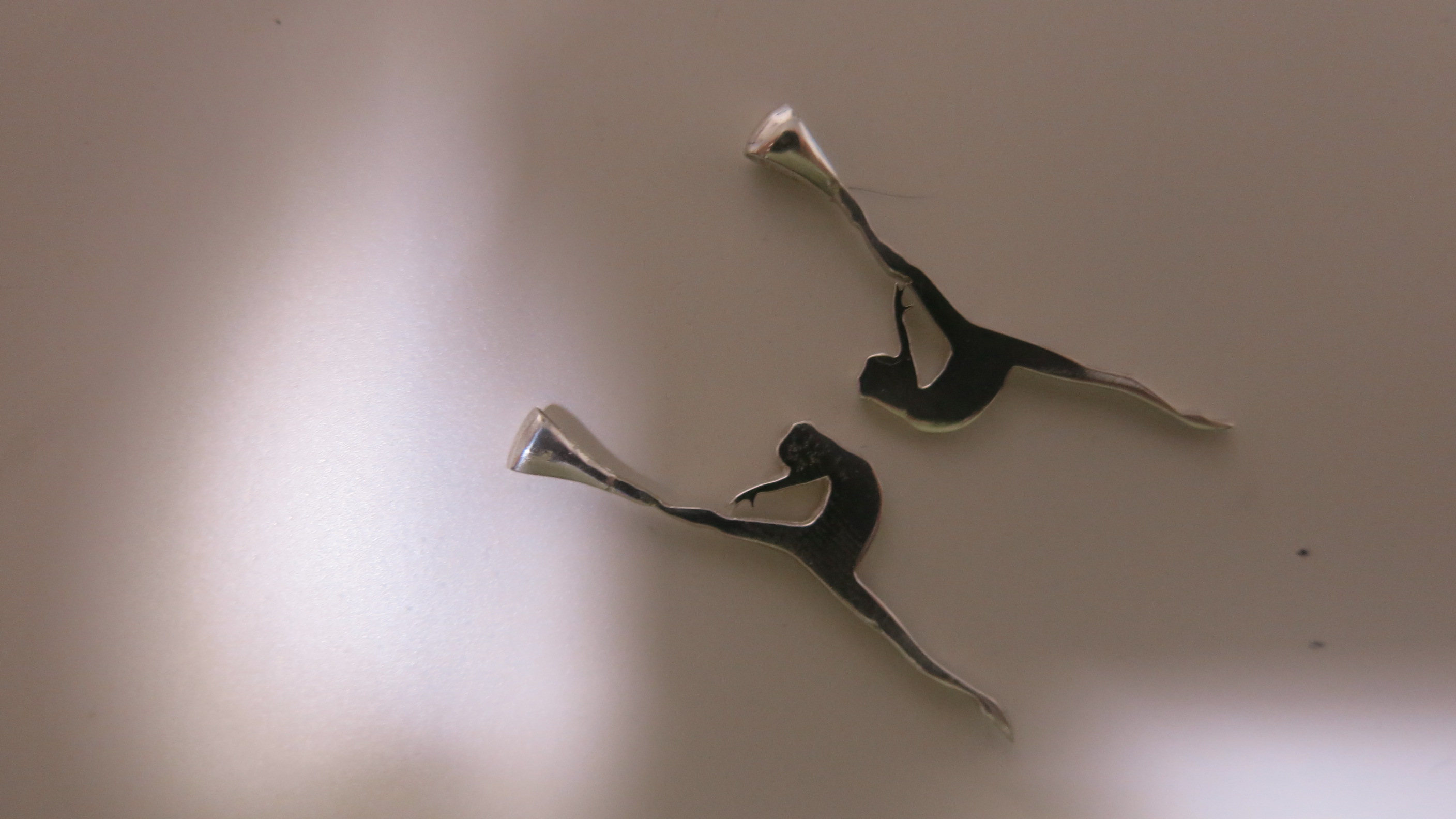 Our ballet necklaces are just one of many pieces expertly designed by Lucas Horton, artisan jeweler and owner of Valeria Custom Jewelry. Using comprehensive computer-aided design software, he is able to build his designs digitally before casting them in a lost wax relief mold. The result is a custom jewelry piece that you won't find anywhere else.
Purchasing a piece from Lucas is a much more personal experience than buying jewelry from a big box chain store. He goes above and beyond to make sure that each of his clients feels special and taken care of, and he will do whatever he can to make sure you're so satisfied with your purchase that you keep coming back for more.
A gifted jeweler, Lucas possesses more than a creative eye and talent for jewelry making. His graduation from fabrication classes at the Craft Guild of Dallas, connections to reputable diamond and gemstone dealers around the world, and overall knowledge and insight into the world of jewelry makes him a trusted source for jewelry that is high quality and fairly priced. The streamlined design and clean look of the ballet dancer pendant is just one example of Lucas' talent, knowledge, and vision coming together to create an enchanting piece of jewelry that is as well made as it is beautiful.
Click HERE to see more of our custom pendant designs. Click HERE to learn more about custom jewelry, to see our portfolio, or to contact us about custom ballet necklaces.  It can cost less than you think to have your very own custom pendant made just for you.