The Truly Unique Custom Batman Ring
No matter what country you are in, whatever the age or sex of the person you are asking, you would be hard pressed to find someone who hasn't heard of Batman, whether it be the Adam West, Michael Keaton, or Ben Affleck incarnations.  The Batman has captured imaginations for over 50 years and the theme doesn't show signs of abating.  We realized an underserved market for both men and women and created a collection of Batman Ring designs to serve it.  We have Batman Rings for both men and women as well as unisex engagement rings.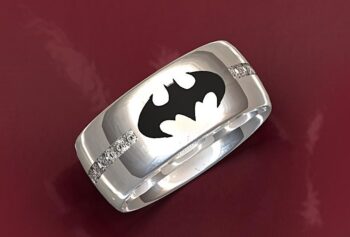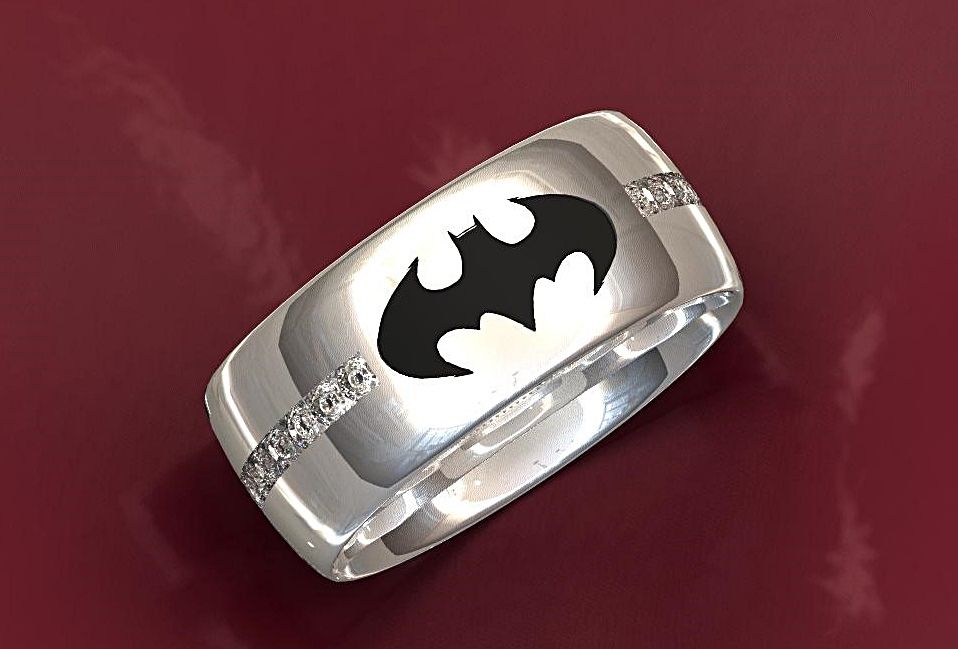 The ring above is our most popular Batman Wedding Band.
Why Batman Rings Are In Such Demand
Batman rings have become incredibly popular in recent years, and it's easy to see why. These rings are not only stylish and fashionable, but they also carry a sense of nostalgia and admiration for the iconic superhero. With their sleek design and attention to detail, Batman rings are a must-have accessory for any fan of the Dark Knight.
One of the reasons why Batman rings are in such high demand is their ability to capture the essence of the beloved character. From the iconic bat symbol to the intricate detailing of Batman's costume, these rings are a true representation of the Caped Crusader. Fans can proudly wear these rings as a symbol of their love and admiration for Batman, making them a popular choice among collectors and enthusiasts.
Furthermore, Batman rings offer a unique way to showcase one's fandom. Whether it's a subtle nod to the superhero or a bold statement piece, these rings allow fans to express their love for Batman in a fashionable and stylish manner. The versatility of these rings makes them suitable for any occasion, whether it's a casual outing or a special event.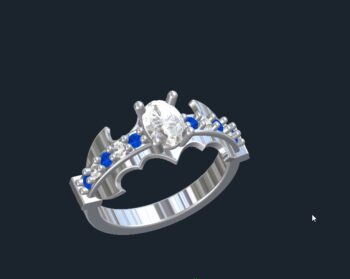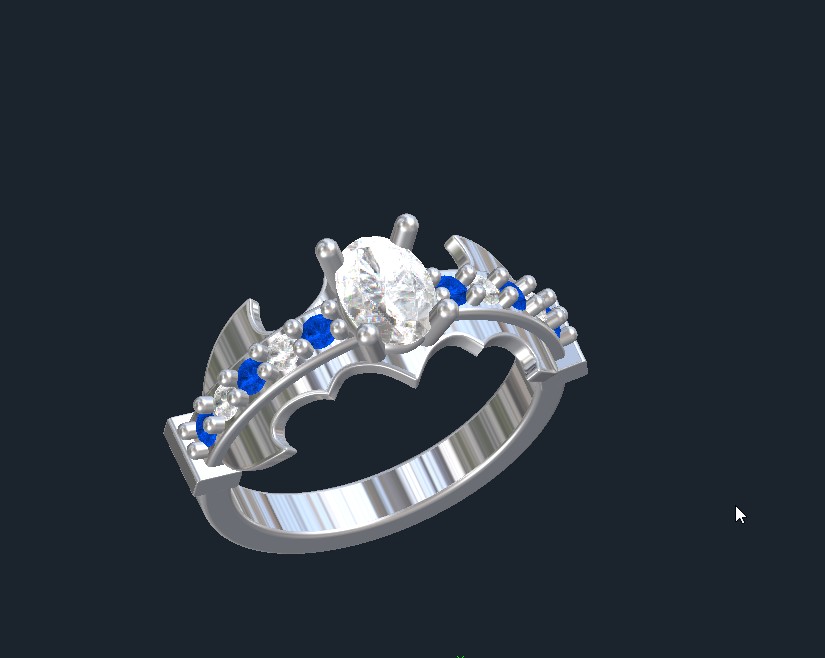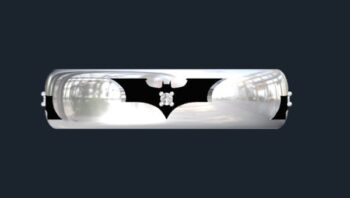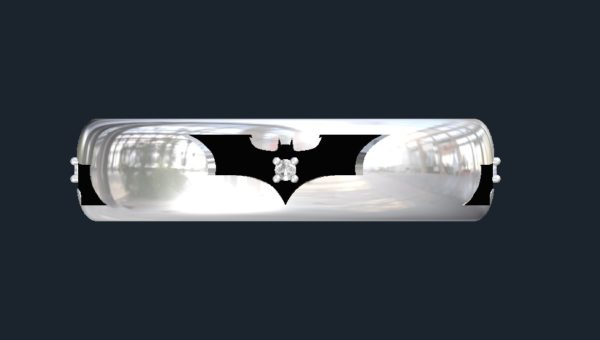 This one above is the first batman ring we ever made.  We have to admit that the idea was given to us by someone else, but since we started making these rings, the internet has been flooded with them. 
We Have Hundreds Of Satisfied Batman Fans!
Hundreds of fans of the Bat have had a batman wedding ring created for them.  Many included customizations only meaningful to that person, so they wouldn't work for everyone, but we have done plenty that are more universal.  Not to leave out you girls, we have designed a few Batman Engagement Rings for you as well. And if you have an idea that we haven't created, we can make that for you!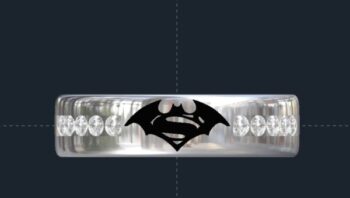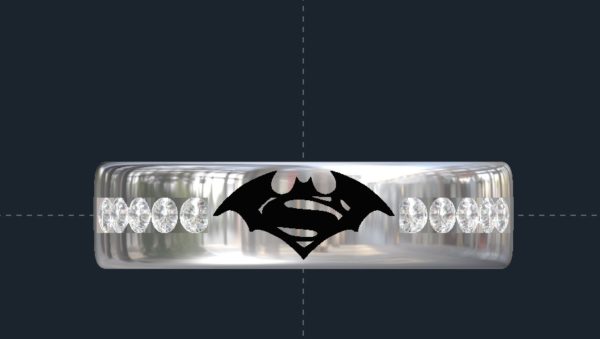 Here, we took the top 2 superheroes and created 1 ring!  We have plenty of other superhero wedding ring designs, so if this isn't the one you want, browse our portfolio.  If you still can't find what you want, send us your idea.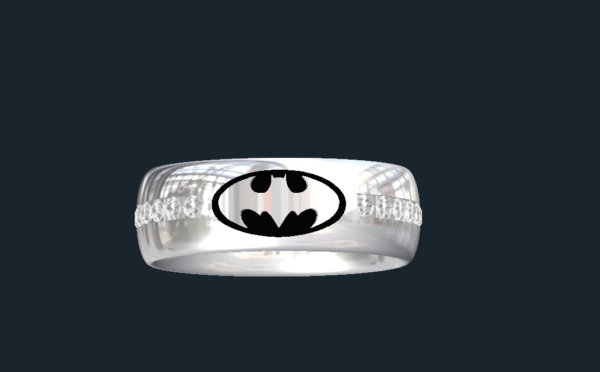 Just another riff on the Batman theme….we have quite a few.
What If Your Partner Is Against Batman Bridal Jewelry?
Batman bridal jewelry has become increasingly popular among couples who share a love for the iconic superhero. However, what happens when your partner is not as enthusiastic about incorporating Batman into your wedding accessories? It's important to remember that everyone has different tastes and preferences. Instead of getting upset or discouraged, consider finding a compromise that both of you can be happy with.
Firstly, try to have an open and honest conversation with your partner about their concerns. Listen attentively and respectfully to their point of view. Understanding their reasons for being against Batman bridal jewelry can help you find common ground and come up with alternative options that still reflect your shared interests.
Secondly, explore other ways to incorporate your love for Batman into your wedding without relying solely on bridal jewelry. Consider incorporating subtle nods to the superhero through your wedding decor, cake toppers, or even your wedding vows. This way, you can still pay homage to Batman without making it the central theme of your wedding.
Lastly, remember that compromise is key in any relationship. If your partner is strongly against Batman bridal jewelry, it may be worth considering their feelings and finding a different way to express your love for the superhero. Ultimately, what matters most is that both of you feel comfortable and happy with the choices you make for your special day.
Custom Batman Ring – Give Valeria Custom Jewelry A Chance!
Available only at Valeria Custom Jewelry, our Batman Rings can be cast in bronze, brass, sterling or argentium silver, platinum, palladium, or white, yellow or rose gold.  Plating those metals with another of them is also a possibility.  Many of our Batman Rings feature a bat symbol filled with black enamel, although they can be left as empty cutouts as well.  Accent stones can also be set into the circumference of the ring for added sparkle or color. Batman Ring designs can be made between 5mm and 12mm wide, and shaped in sizes 4–15.  Look through our selection of Batman Rings and if you don't find what you want, we can create it to tweak an existing design to your liking.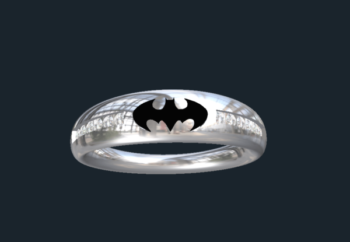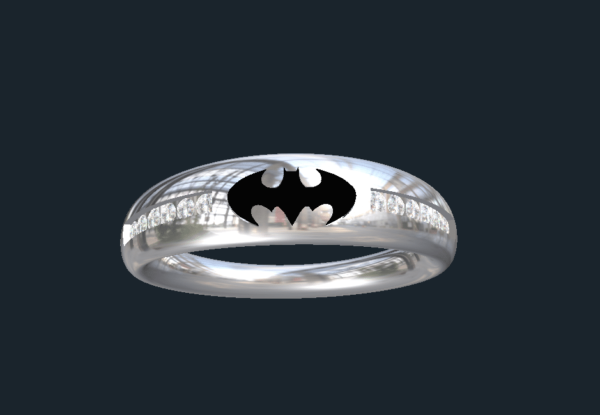 We didn't forget the women!  Here is a tapered version of our most popular batman ring design.  And although we have shown these rings with stones in them, all can be made without them.
Over the years, the bat symbol has gone through many changes.  We have our favorites, but can always use any bat symbol employed over the years that you want for your Batman Ring.  Just send us your preferred bat and we will use it.
Although the actual Batman may be fake, there's nothing fake about the materials we use when crafting our Batman Rings. Our knowledge and personal connections to reputable diamond and gemstone dealers around the world allow us to secure precious stones that meet high standards while costing less.
You might think that having a custom ring would cost more than a chain bought ring.   However, that isn't always the case.  Many times, we are able to create Batman Rings for less than comparable wedding bands at the retail stores.  If you added diamonds or gemstones to one of our batman rings, they are almost less then semi-comparable rings from big box stores.  This is due to our far lower overhead.  And the fact that we keep everything we can in house. This saves you money as well as keeps the quality control in our purvey.
Batman Ring Designs Are One Of Our Specialties!
No matter what your budget is, Valeria Custom Jewelry works with each client to ensure that they feel special, listened to and ultimately satisfied. He's not in the business of one-time customers; he wants to build lasting connections with each of his clients.  Valeria Custom Jewelry also strives for referrals as they are the highest form of a compliment to your work.
Most of the Batman Ring images on our website are CAD renderings because we lack the correct equipment and they are easier than actual photographs.  We also just aren't good photographers!  However, we usually do have images of the finished rings as well, just ask and we will check.  Just keep in mind that we aren't photographers…but we do our best!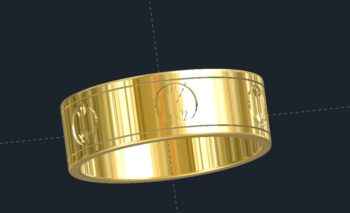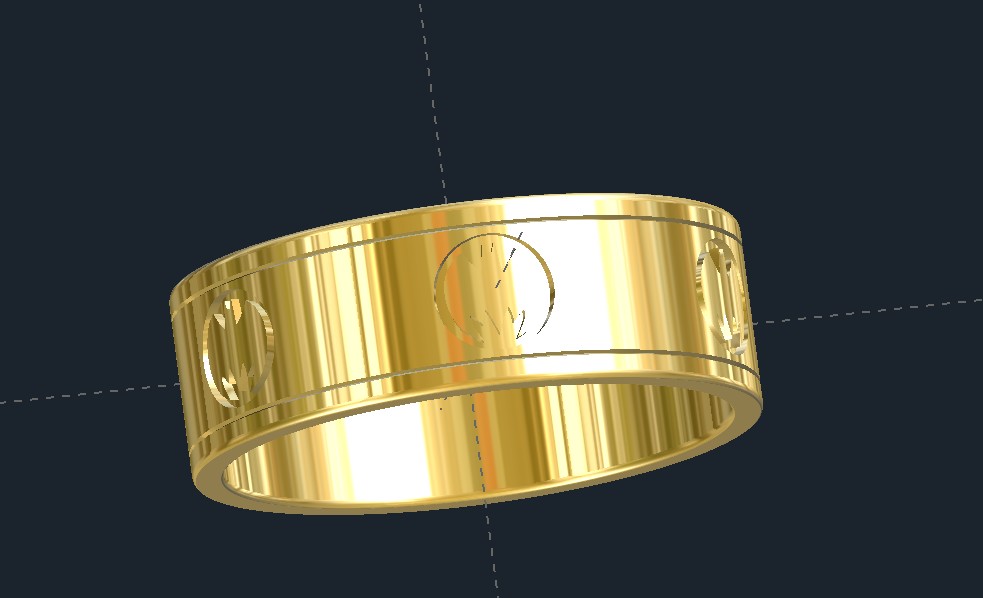 We have created this superhero wedding ring for those fans who love the Michael Keaton iteration of the batman.  Our custom batman rings can be cast in sterling or argentium silver, gold, platinum, or palladium.  We can also take titanium or tungsten bands and laser engrave the symbol onto the ring.
Not All Custom Jewelry Is Created Equal
We are committed both to creating custom, high quality, and covetable pieces. Our main goal of exceeding his customer's expectations is paramount.  And this commitment to excellence is evident in all of our Batman Rings that we create.
Often times, the brides are the recipients of extravagantly crafted and meaningful engagement and wedding rings. But our Batman Ring can give grooms a chance to customize the one piece of jewelry that will last them the rest of their lives.  Why should women have all the fun with their bridal journey??  And some might say…a Batman Ring???? Come on!  But here at Valeria Custom Jewelry you will find no such sentiment and would urge those people to grow up.  No topic or theme is out of bounds for us.  And there is no such thing as the "wrong" ring with us.  Contact us…you will be happy that you did.
However, if you are worried about your Batman Ring being too over the top.  It is possible to come up with an understated Batman Wedding Ring design that doesn't scream Batman!
If you want a Batman Wedding Ring we already have designed, let us which one you want as well as:
1. What size do you want it to be?
2. How wide do you want it to be?
3. What metal do you want it made of?
4. Do you want stones on the side of the bat? If so, how many and what type of stone?
Give Us A Shot!
Do you want a ring that we haven't designed? Contact us with your idea and we will see what we can do.
We know there are tons of places making batman Wedding rings right now.  However, be wary of the Asian manufacturers from who quality is an unknown idea!  We always advise customers to go with a custom wedding ring made in the US.  They are of higher quality and you will receive far better custom service.  You can find Batman Rings on Ebay and Etsy that will cost you less.  However, you get what you pay for and Asian jewelry is of far lower quality than something made in the US.
Click here to see all of our custom wedding ring designs.  Click on our Homepage to learn more about custom jewelry, to view our entire portfolio, or to contact us about a batman wedding band.  It can cost less than you think to have your very own custom wedding ring made.  Why settle for boring, uninspiring, mass-produced wedding bands?  We can create something usually comparable in price that will show your style and personality.