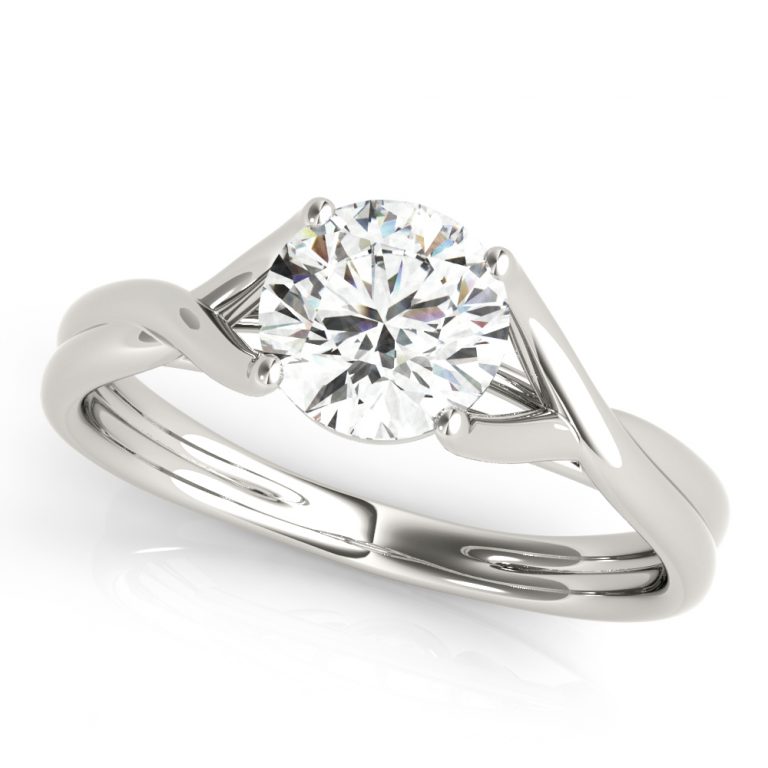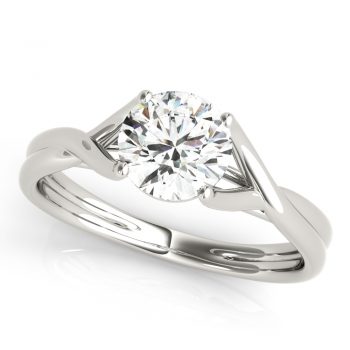 crossover cathedral engagement ring
Do you want a solitaire engagement ring, but don't want the ubiquitous Tiffany style setting, our Crossover Cathedral Engagement Ring could be the one for you!  At about 5 and 7 o'clock, the shank splits into 2 while still being attached. As it travels up the ring, they end up crossing over each other, slope upwards, and become one of the prongs.  The center stone is a round 6.5mm.  However, we could make this with any size stone, as long as it was over 4mm.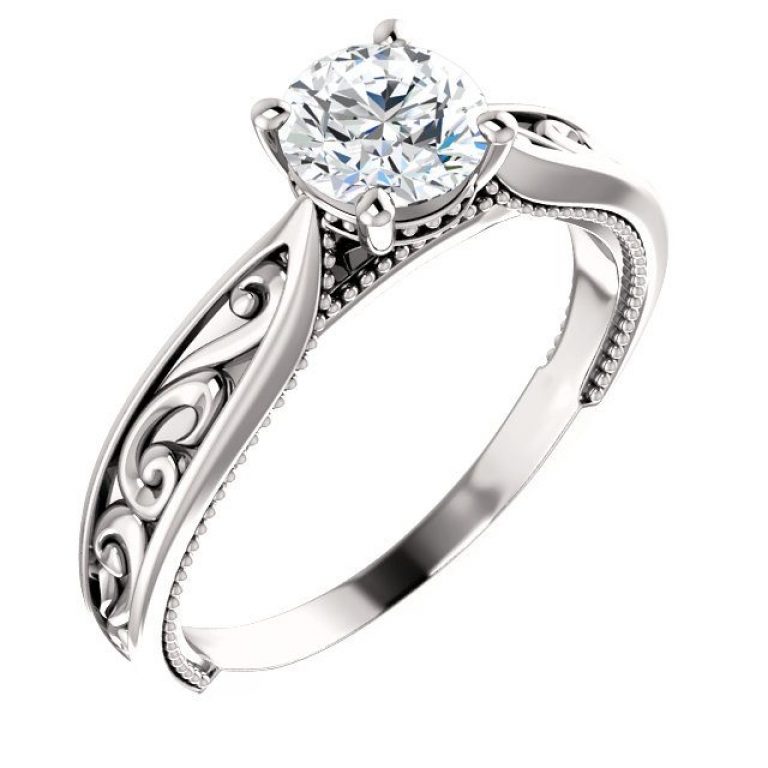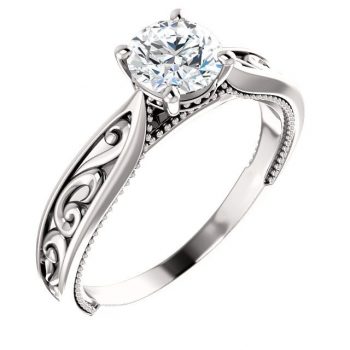 milgrained Solitaire engagement ring
This Solitaire Cathedral Engagement Ring is a unique take on the traditional solitaire engagement ring.  The cathedral shank comes to a point in the center of the stone. It is then cut out and filled with elegant scrollwork while milgrain creeps up the sides and around the 6.5mm center stone.  
However, this ring would also look good with a princess or cushion cut center stones as well.  We have shown it with an optional matching band, which could be changed if you have a different idea.  We can also change the design in the engagement band as well.