Today will we focus on our Custom Fashion Jewelry as far too often it gets overshadowed by custom bridal jewelry.  Fashion jewelry is also known as costume jewelry.  But unfortunately, costume has a less than stellar reputation as code for cheap or junk jewelry.  So we prefer to use custom fashion jewelry.
Although bridal jewelry comprises the bulk of the custom jewelry that is made, there is a substantial amount (at least one third) that is not for a wedding. Custom Fashion Jewelry includes rings, earrings, bracelets, or pins that are meant for everyday wear or special occasions.  A large portion of the Fashion Jewelry we create is birthstone jewelry such as mother's rings or pendants.  But birthstones are a popular option for those that aren't mothers as well.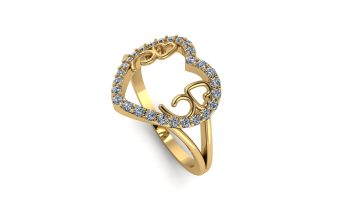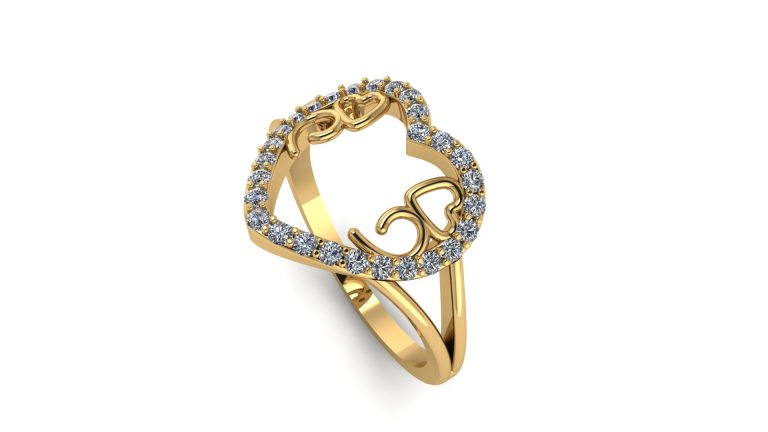 Custom Fashion Jewelry
Custom jewelry is a unique piece of jewelry that is designed specifically for an individual. It is made by skilled craftsmen who use a variety of techniques and materials to create a one-of-a-kind piece. The process of making custom jewelry involves a lot of communication between the client and the jeweler to ensure that the final product meets the client's expectations.
It begins with a consultation between the designer and customer. Once the designer has a clear idea of what is desired, he will begin designing the piece on a CAD program.  Once the design is ready, a file is generated that will be used to 3D print a wax.  That wax is then used to make a mold, which is then used to cast the piece in metal.  After polishing, any stones or engraving or plating is completed.
Until the last 10 years or so, custom jewelry was mainly for the rich or well to do as prices were high. However, technological advances and price drops have made it far more accessible.  Now, almost anyone can afford to have a piece of Custom Fashion Jewelry made just for them.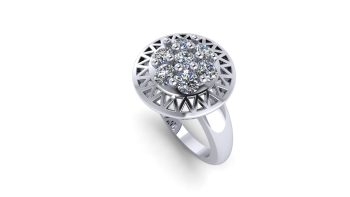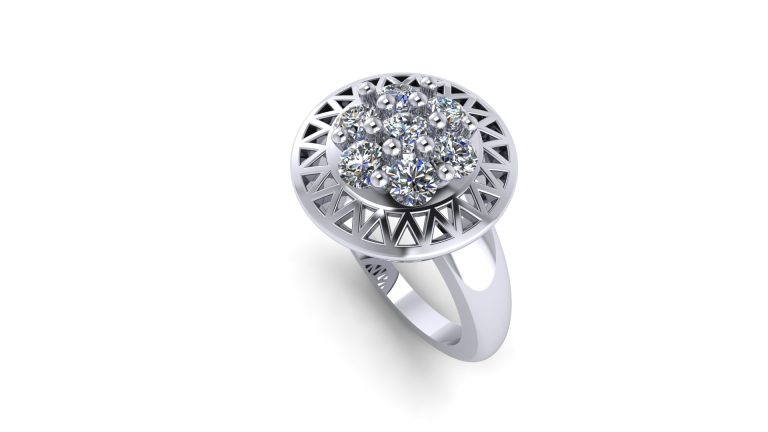 What Is Possible With Custom Jewelry
Custom fashion jewelry designs can vary greatly, depending on the preferences of the customer. Some popular design options include personalized name necklaces, birthstone jewelry, and charm bracelets. These designs allow customers to express their individuality and create a piece that is unique to them.
Another popular design option is incorporating meaningful symbols or motifs into the jewelry. For example, a customer may choose to include a heart or infinity symbol to represent love or a butterfly to represent transformation. This type of customization allows the customer to add a personal touch to their jewelry and make it truly special.
Finally, custom fashion jewelry can also be designed to match a specific outfit or occasion. This could include creating a statement necklace to complement a formal gown or designing a set of earrings to match a favorite dress. By working with a skilled jeweler, customers can create a piece that is not only beautiful but also perfectly tailored to their needs.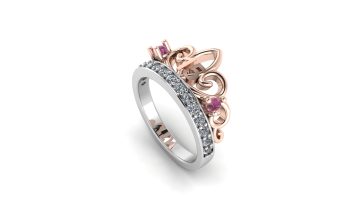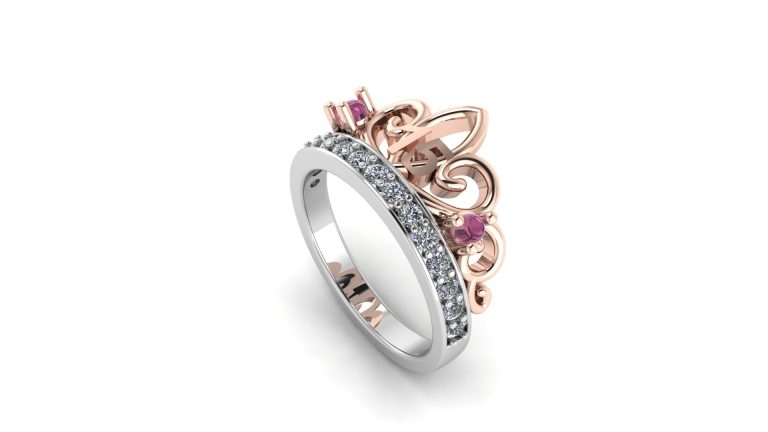 Why Custom Fashion Jewelry?
In recent years, custom jewelry has become increasingly popular due to its uniqueness, personalization, and drop in cost. So, many people these days are looking for ways to express their individuality. Luckily for them, custom jewelry provides the perfect opportunity to do so. It allows them to create a piece of jewelry that is truly unique and reflects their personality and style.  Most of the things we create for people would never be found in the mall or chain jewelry stores.  This is because the pieces don't have enough mass appeal. Chain jewelry stores stock the pieces that have the greatest mass appeal.
This is why if your name is an odd one like Layne, you probably won't find a premade gold name necklace with your name on it.  There just aren't enough Laynes.  But with custom fashion jewelry, it is not a problem.
Custom fashion jewelry is a great way to express your individuality and stand out from the crowd. Unlike something bought from the mall stores, custom jewelry is unique to you.  It is created with care and attention to detail. This ensures that you receive a high-quality piece that you will treasure for years to come. If you are looking for a way to express your personal style and create a one-of-a-kind piece of jewelry, then custom jewelry is definitely worth considering.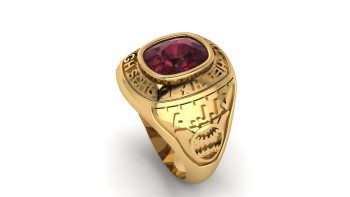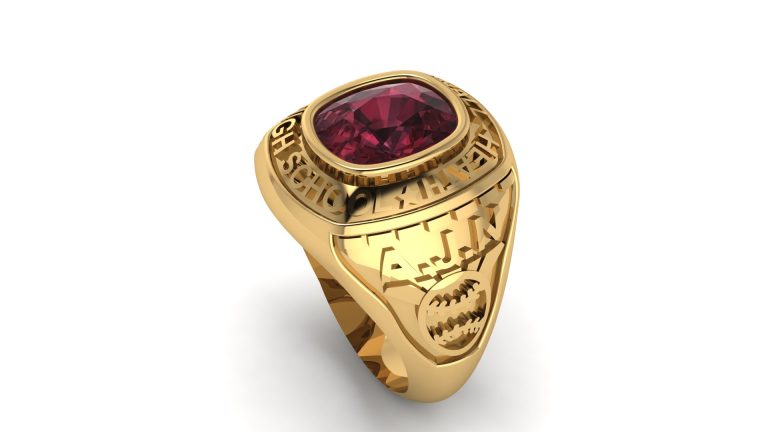 Custom costume jewelry has a rich history dating back to ancient civilizations such as Egypt and Rome. These early pieces were often made from materials such as bone, shells, and glass. During the Renaissance period, jewelry became more elaborate and was worn as a symbol of wealth and status. It now included precious metals and gemstones.  In the 20th century, costume jewelry became more accessible to the masses with the introduction of new materials such as plastic and synthetic gemstones.
Today, custom costume jewelry continues to be popular among fashion-forward individuals who want to add a unique touch to their outfits. With the rise of online marketplaces and social media, it is easier than ever to find and purchase custom pieces from independent designers. Additionally, the trend towards sustainability and ethical fashion has led to increased interest in vintage and upcycled costume jewelry.
Overall, the outlook for the popularity of custom costume jewelry looks promising. Consumers have become more conscious of the environmental and social impact of their purchases.  Consequently, they are turning towards unique and sustainable options like custom jewelry. With its rich history and endless possibilities for customization, custom fashion jewelry is sure to remain a staple in the fashion industry for years to come.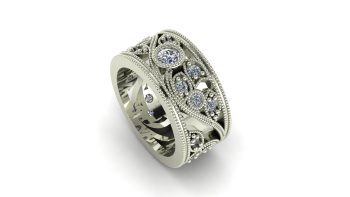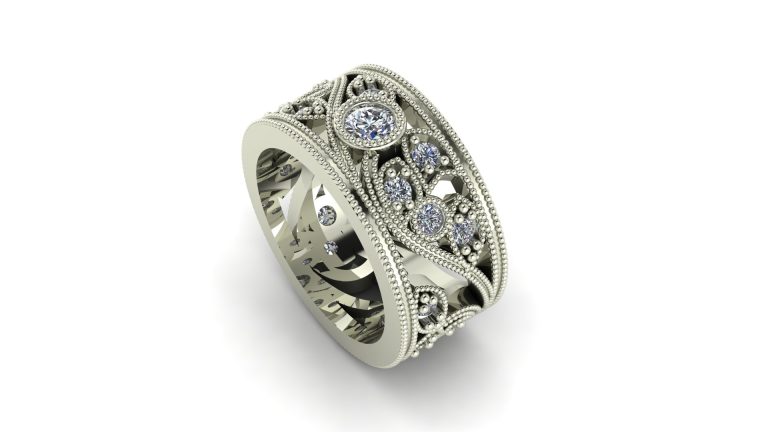 How To Choose A Designer For Custom Fashion Jewelry
When choosing a custom jeweler, there are several factors to consider. First, research the jeweler's reputation and experience. Look for reviews and testimonials from previous customers. Second, consider the jeweler's design process. A good custom jeweler should be able to work with you to create a unique piece that meets your specific needs and preferences. Finally, consider the jeweler's pricing and payment options. Make sure you understand all costs associated with the custom design process. Also make sure that the jeweler offers payment options that work for you.
Once you have found a custom jeweler that meets your criteria, schedule a consultation to discuss your design ideas and preferences. Be clear about your budget and timeline for the project. A good custom jeweler will be able to provide you with a detailed timeline and cost estimate for your project.
Choosing a custom jeweler can be a daunting task, but with careful research and consideration, you can find a jeweler who will create a unique and beautiful piece that you will cherish for years to come.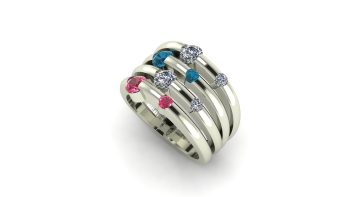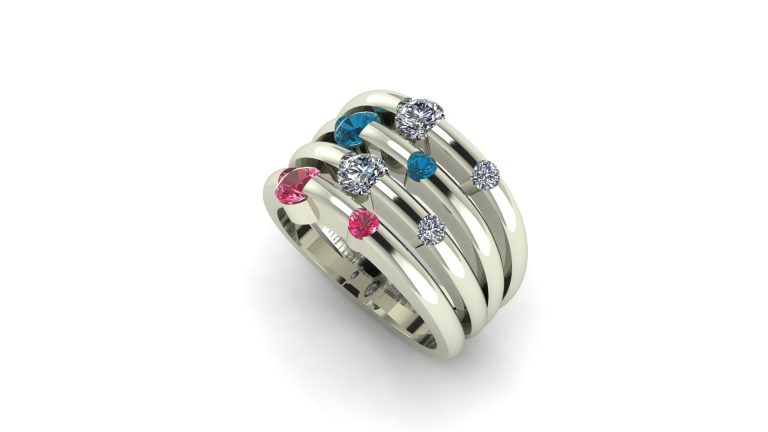 Give Us A Shot!
You can view our portfolio of custom fashion rings or custom pendants to look for ideas.  Or you can contact us with your own idea..  Despite what you might think, it is possible to have a piece of custom jewelry made just for you without costing an arm and a leg.  Many times, depending on the design and materials, a piece of custom jewelry can cost the same as a comparable piece from the mall or chain jewelry stores.  And even if it is a little more expensive, it is worth it.  You get to have a piece of jewelry showing your style and personality.  And almost always, a piece of custom jewelry will last longer than something you buy at the mall.
This is because most mass produced fashion jewelry is made in Asia. There, to save costs, they make things as lightweight as possible. They will also use lower quality or synthetic gemstones.  Our custom fashion jewelry is made to last.  We only use synthetic stones when requested.  And our natural stones are hand selected for beauty by a GIA Graduate Gemologist.  This ensures you get the best gemstones for your money.
So…take a look at our portfolio and then contact us with your idea for a piece of Custom Fashion Jewelry.