Custom Recycled Jewelry
At Valeria Custom Jewelry, one of our favorite kinds of projects are the ones making Custom Recycled Jewelry.  Here, we take unwanted jewelry from a customer and turn it into a brand new custom jewelry creation! The look on someone's face when they get to wear something new and cool that was created from what they considered to be junk is priceless.  We can use both metal and gemstones. Do you have more metal and stones than you need? We will give it back or can credit the difference towards the price. Do you need a little more more metal or a few more stones?  We can provide it for you.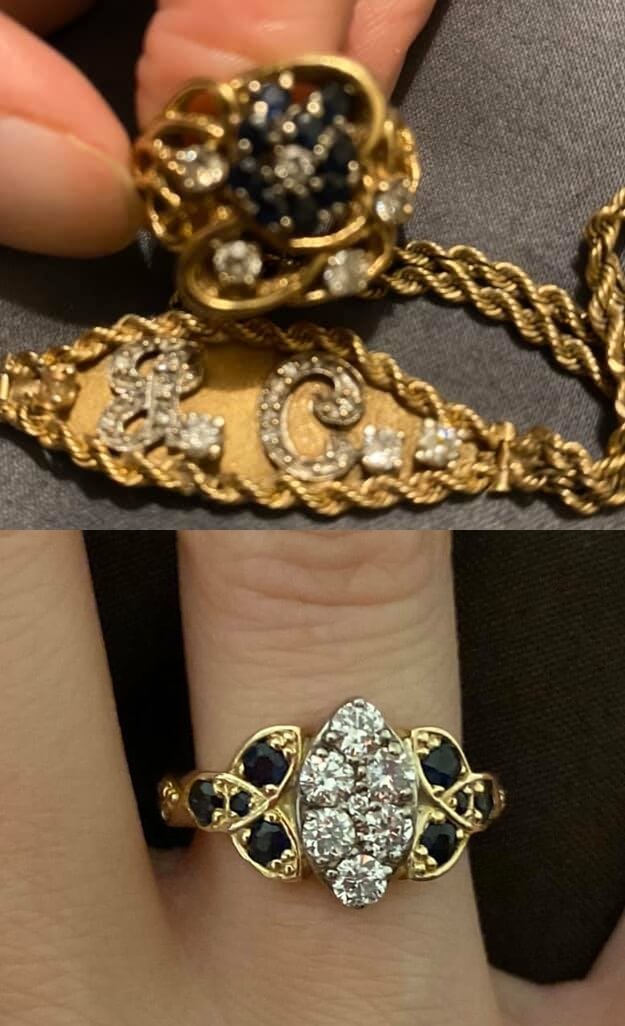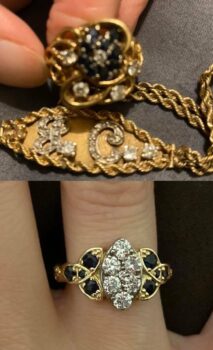 We took an old and outdated ring and a broken and unwanted pendant and turned them into a stunning 2 tone celtic cluster ring that she absolutely loved!  We can do this for you too…
Custom Recycled Jewelry – It Could Cost You Nothing!
You would be hard pressed to find someone who doesn't have old, out of style, ugly, or broken jewelry lying around or hidden in a drawer.  If we weren't in this business, our wives would too!  Were you given a piece of jewelry that you don't like? Has age maybe taken a little toll on your body and something can't be worn anymore?  We can recycle those pieces into something new that is in style, fits, and that you love.  Why waste valuable metals and gemstones when you can be wearing them?
Click to see more of our custom fashion rings.  Click HERE to learn more about custom jewelry, view our portfolio, or to contact us about Custom Recycled Jewelry.  It can cost less than you think to have a special necklace made just for you.  Why settle for the lame and overpriced jewelry from the chain stores? Forget them!  We can make custom jewelry creations showing your style and personality?  Follow us ON PINTEREST for our latest designs.