If you fawn over flora, we have created custom flower wedding rings to immortalize your passion for plants or flowers.  For those who love statement pieces, we have created a number of eye-catching custom flower wedding rings with spectacular center stones.  Our floral bridal rings are perfect for the feminine and sweet other in your life. Gorgeous gemstones and unique styles mean we can create a special custom jewelry creation for your one of a kind love.
Our portfolio contains many stunning nature inspired engagement and wedding rings that are all carefully crafted so that you and partner get the ring you've always dreamed about.  Each ring we create has to pass our rigorous control process before we release them.  This ensures you can count on us having only the highest quality floral engagement rings. With source our stones ethically, so have no worries about your ring helping to promote violence. Additionally, we have streamlined and simplified the process, so creating a ring to match your significant other will be easy!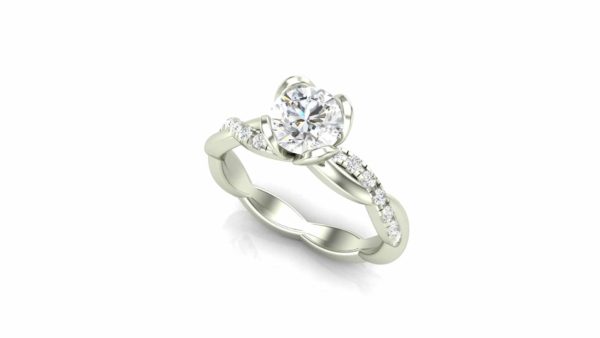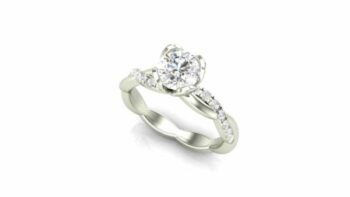 This cutout tulip ring features 6 diamond accented tulip petals that hold an expertly cut aquamarine.  This ring isn't how I would have designed it if it were up to me, but it never is!.. If I was designing it for myself, I would have made the petal softer and not the same shape.  I also would have used prongs to set the accents rather than channel set them.
Nature Inspired Bridal Rings – Inspiration Can Come From Anywhere!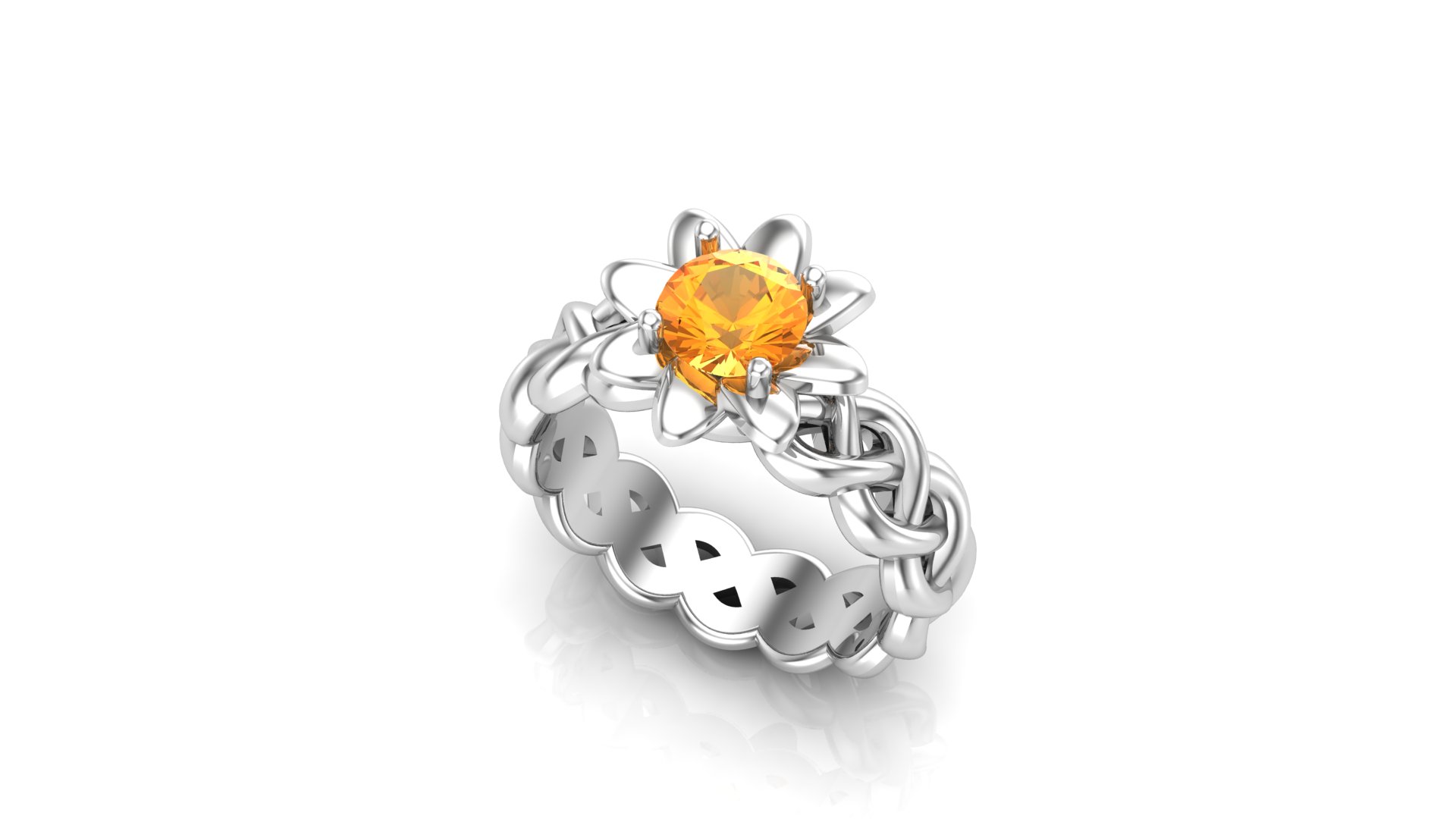 The floral woven engagement solitaire ring features a woven band and beautiful citrine stone flanked by 8 expertly formed petals.  This design could totally be remade into a totally different ring just by changing the petals and band.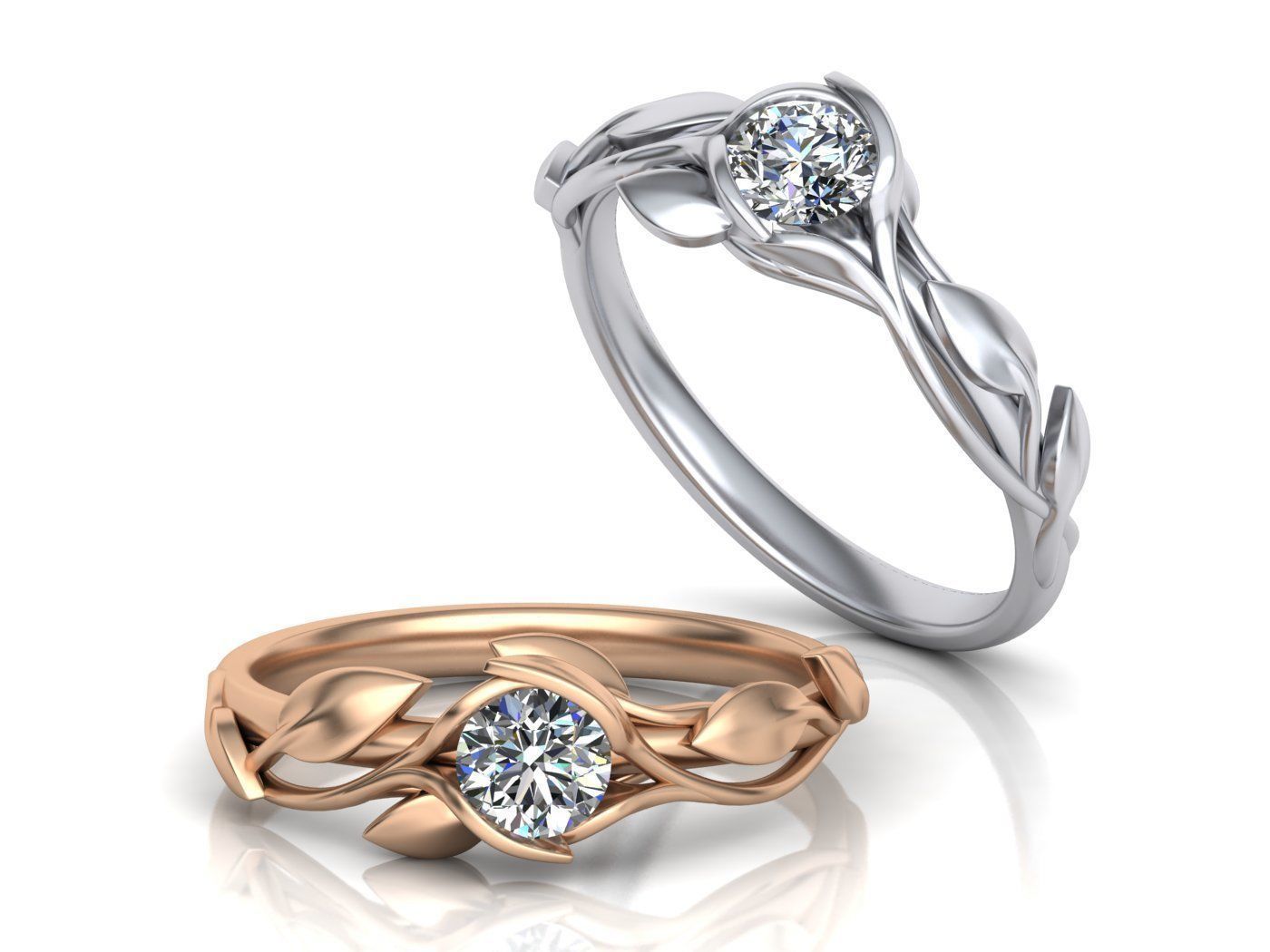 We have created a quite a few Flower Engagement Rings, and with the floral tension setting, this one has become our most successful style of floral engagement rings.  This one has a 5mm center stone, but smaller or larger could be used.  We love the leaves growing up the ring and eventually enveloping the center stone.  Very elegant and subtle, this is one of our top sellers as well as a shop favorite.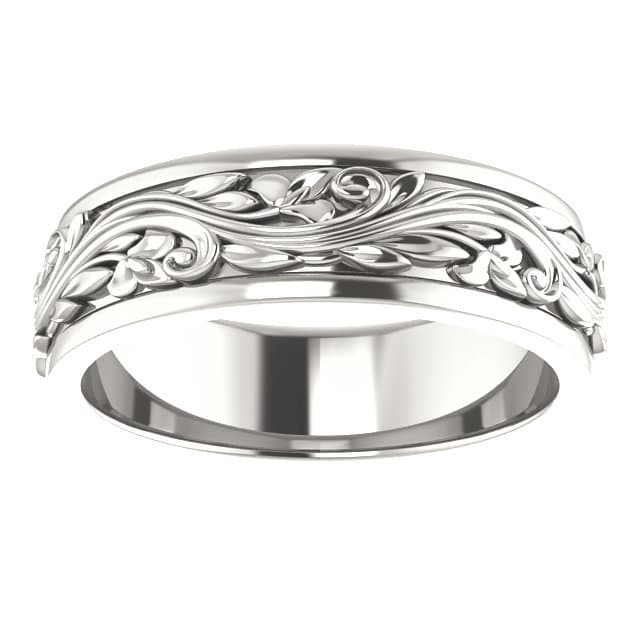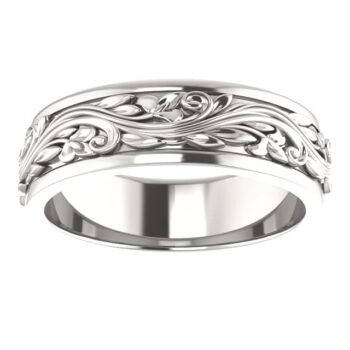 This Custom Flower Wedding Ring is 7mm wide and is adorned with a scrolling floral pattern flanked by to thin bands.  This one is 7mm wide, but it could be made as narrow as 5mm if the rails are removed.  It could be made wider as well. If you have another pattern you would like on the ring, send it over.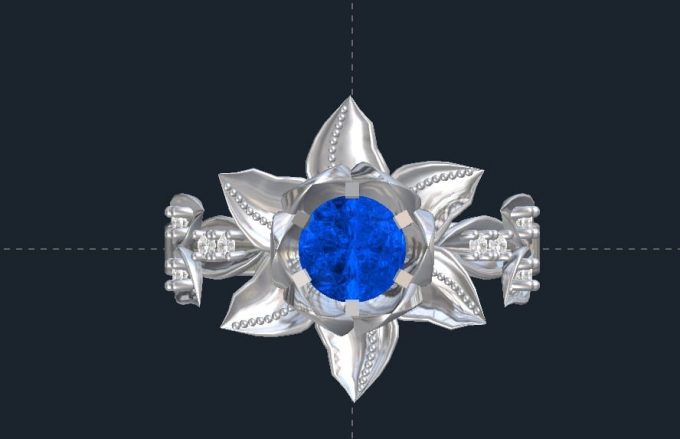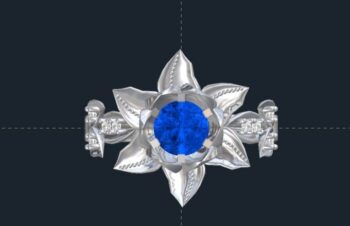 The lotus flower engagement ring has a center stone surrounded by petals that appear to be mid-blossom, and are accented with a cluster of leaves soldered to both sides of the band.
Floral Wedding Rings – Give Us A Shot!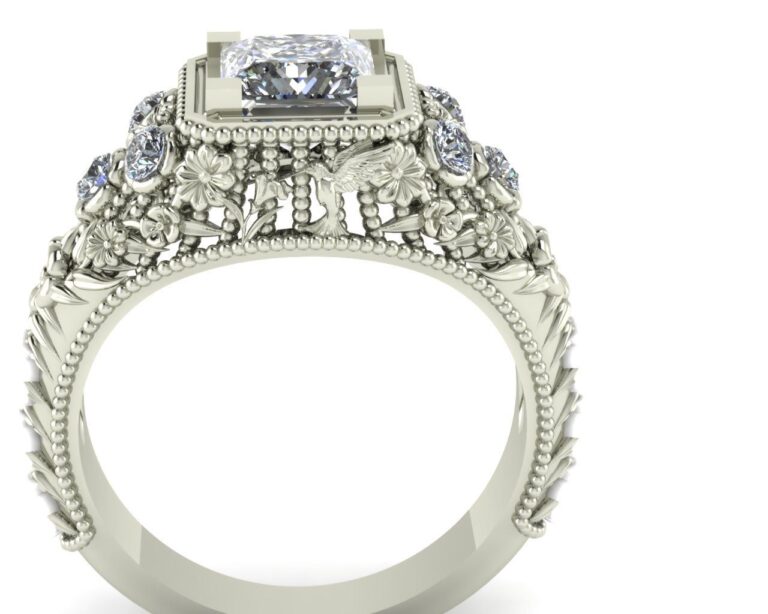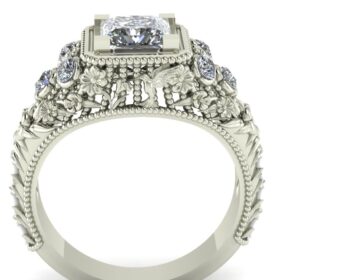 And for those who really love intricate detail, the art deco floral hummingbird ring features six inlaid diamonds surrounded by a bouquet of sculpted flowers.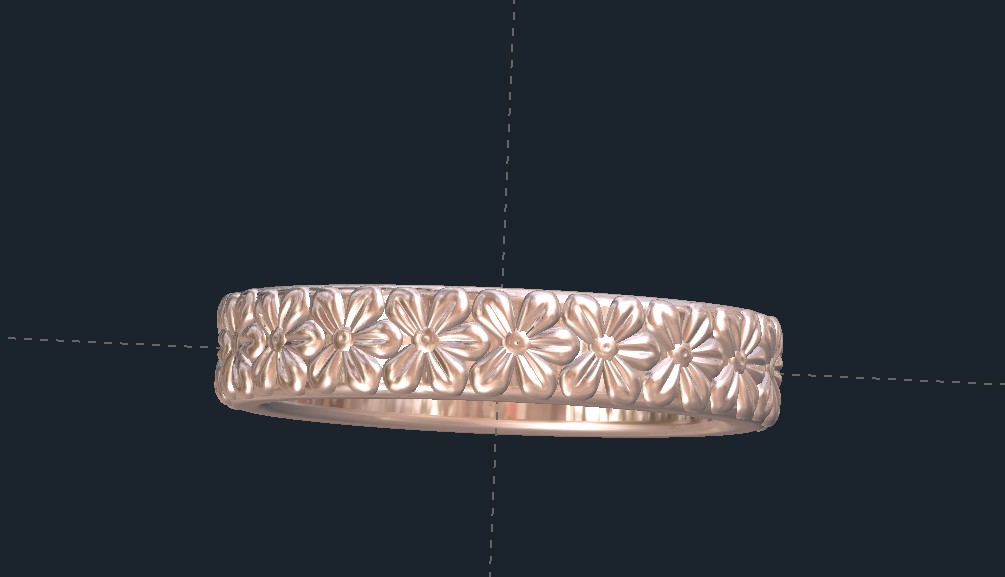 This floral wedding band design showcases a scrolling floral pattern flanked by two thin bands. The art deco Flower wedding rings were originally created as a band to match an engagement ring but can stand alone as a beautiful piece on its own.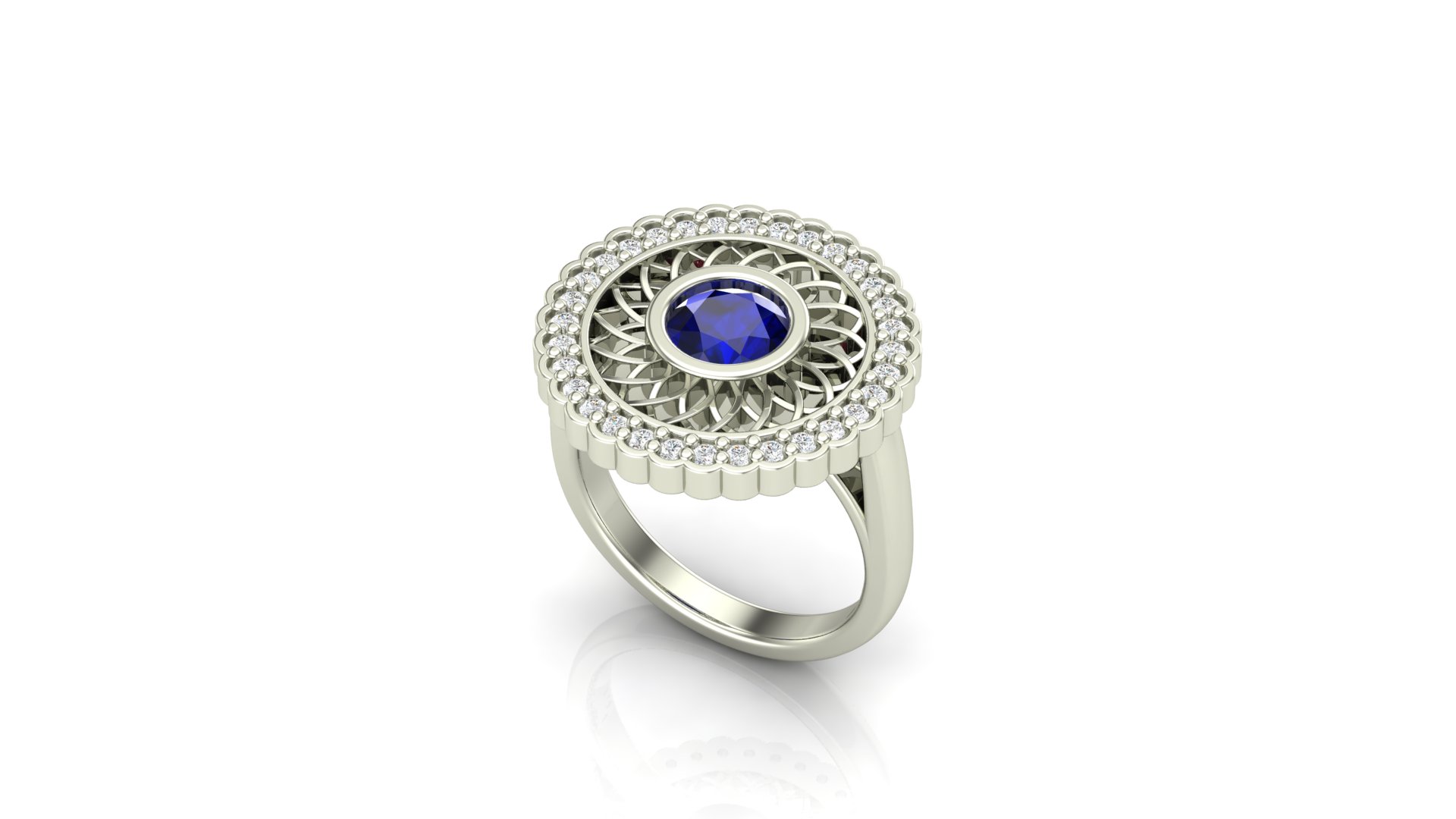 The gazania flower engagement ring is a beautiful halo style with a center stone surrounded by symmetrically laid petals surrounded in a round setting of diamonds.
With so many unique designs to choose from, Lucas's selection of Flower wedding ring designs have something for everyone. And because he crafts each ring to order, you can customize everything from the metal of the band to the cut, color, and size of the stones. With his comprehensive computer-aided design software and lost-wax casting technique, all of Lucas' designs are his alone, and won't be found in any commercial jewelry store. You know that every flower is unique; why shouldn't your ring be? Our custom flower wedding rings can feature enchanting flowers, lush vegetation, or even small animals.  You provide the idea, we provide the expertise to make your dream become a reality.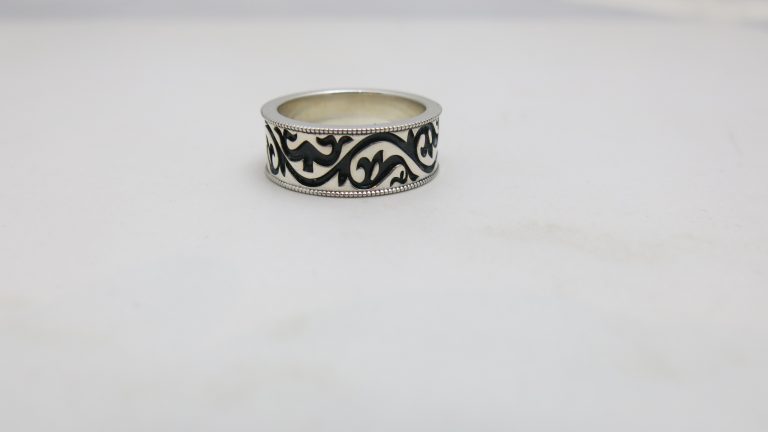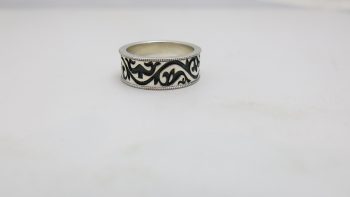 Are you looking for a Floral Men's Wedding Ring but can't find the design you want? Are they TOO girly? Valeria Custom Jewelry can make a variety of men's floral wedding ring designs that don't scream flowers. 
Not All Custom Is Created Equal
We understand that there are plenty of "custom jewelers" out there.  However, we also know that most don't even do their own CAD work and farm it out.  Remember the childhood game telephone?  The ring you end up with when going through go-betweens isn't always the same as the original vision.  With us, you will be dealing directly with the designer, eliminating any interference.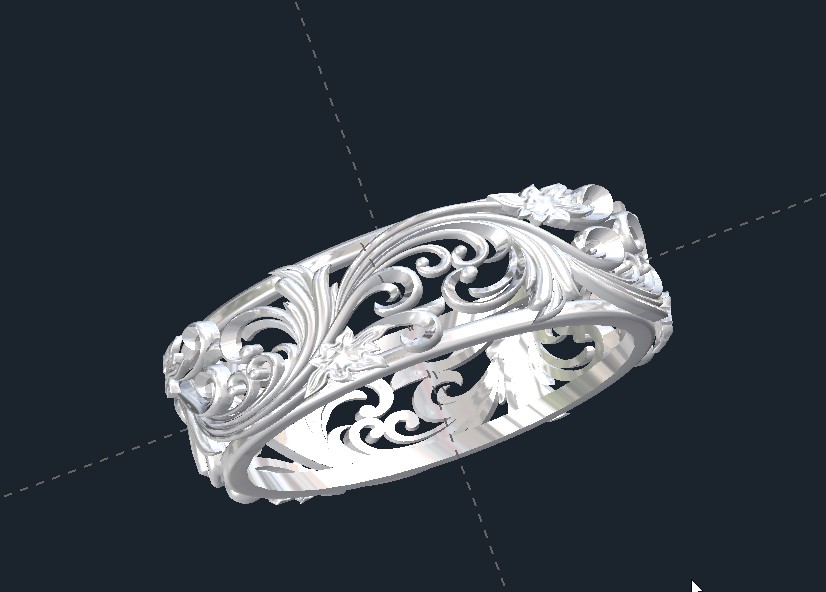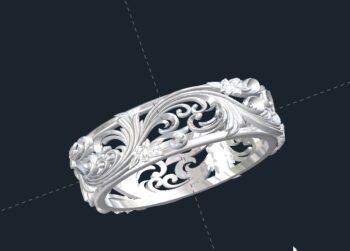 We also have this floral wedding ring in a 2 tone version.  Click the image to see it.  This stunner is created based on a pattern given to us by a customer.  It was 7mm wide.
Click HERE to see more of our nature-inspired engagement rings.  Click HERE to learn more about custom jewelry, view our portfolio, or to contact us about floral wedding rings.  It can cost less than you think to have a special ring made just for you.  Why settle for the lame and overpriced bridal jewelry from the chain stores when we can make floral wedding rings showing your style and personality?