Men's Notched Wedding Ring
Lucas Horton, owner and artisan jeweler at Valeria Custom Jewelry, has created a Men's Notched Wedding Ring specifically for those who might call themselves gearheads.  But you definitely don't have to be one to appreciate this unique wedding ring.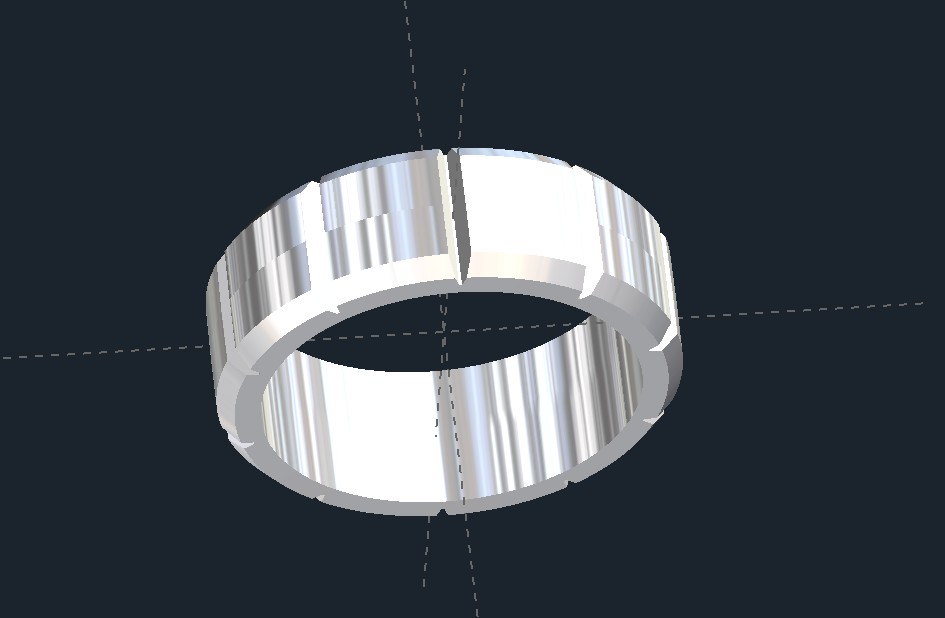 The Men's Notched Wedding Ring features "V" shaped notches cut out at intervals, giving the ring a gear look. The ring can be cast in sterling or argentium silver, yellow gold, white gold, rose gold, palladium or platinum.  The Men's Notched Wedding Ring can be made as narrow as 4mm and as wide as you like it in sizes 4-16.  If desired, diamonds could also be integrated in some way.  The design is yours to play with and make your own.  We are here to make your vision a reality.
Lucas earned a graduate degree in gemology from the Gemological Institute of America, which is the premiere training authority in the American jewelry industry. Holding the most prestigious credential the market, Lucas has the technical expertise, practical skills and comprehensive knowledge of diamonds and colored gemstones to ensure that every piece he creates uses nothing but stones with the best color, clarity, cut and carat weight.
With a creative eye for design, and vast inside knowledge of the jewelry industry, Lucas has been creating clever, intricate and custom wedding ring designs that you won't find in any commercial jewelry stores. Investing in custom jewelry allows you to integrate your hobbies, interests and passions into your pieces. We can even create custom wedding bands like our Notched Wedding Ring  designs to match existing engagement rings, and vice versa. So if you want a bridal set to match your maritime men's wedding band, Lucas is the man for the job.
Click HERE to see more of our unique wedding rings.  Click HERE to learn more about custom jewelry, view our portfolio, or to contact us about Custom Men's Wedding Bands.  It can cost less than you think to have your very own custom wedding ring made just for you.  Why settle for the lame and overpriced wedding rings from the retail stores when we can make something showing your style and personality?