Engagement rings and wedding bands are lifelong commitments, so why not invest in high quality, hand-crafted pieces made specifically for you and your loved one? Lucas Horton at Valeria Custom Jewelry is an artisan crafter with a graduate gemologist degree from the Craft Guild of Dallas. Using comprehensive computer-aided design software and lost wax casting, he's created dozens of wedding ring designs like his custom Rope Ring that you won't find at big box jewelry stores.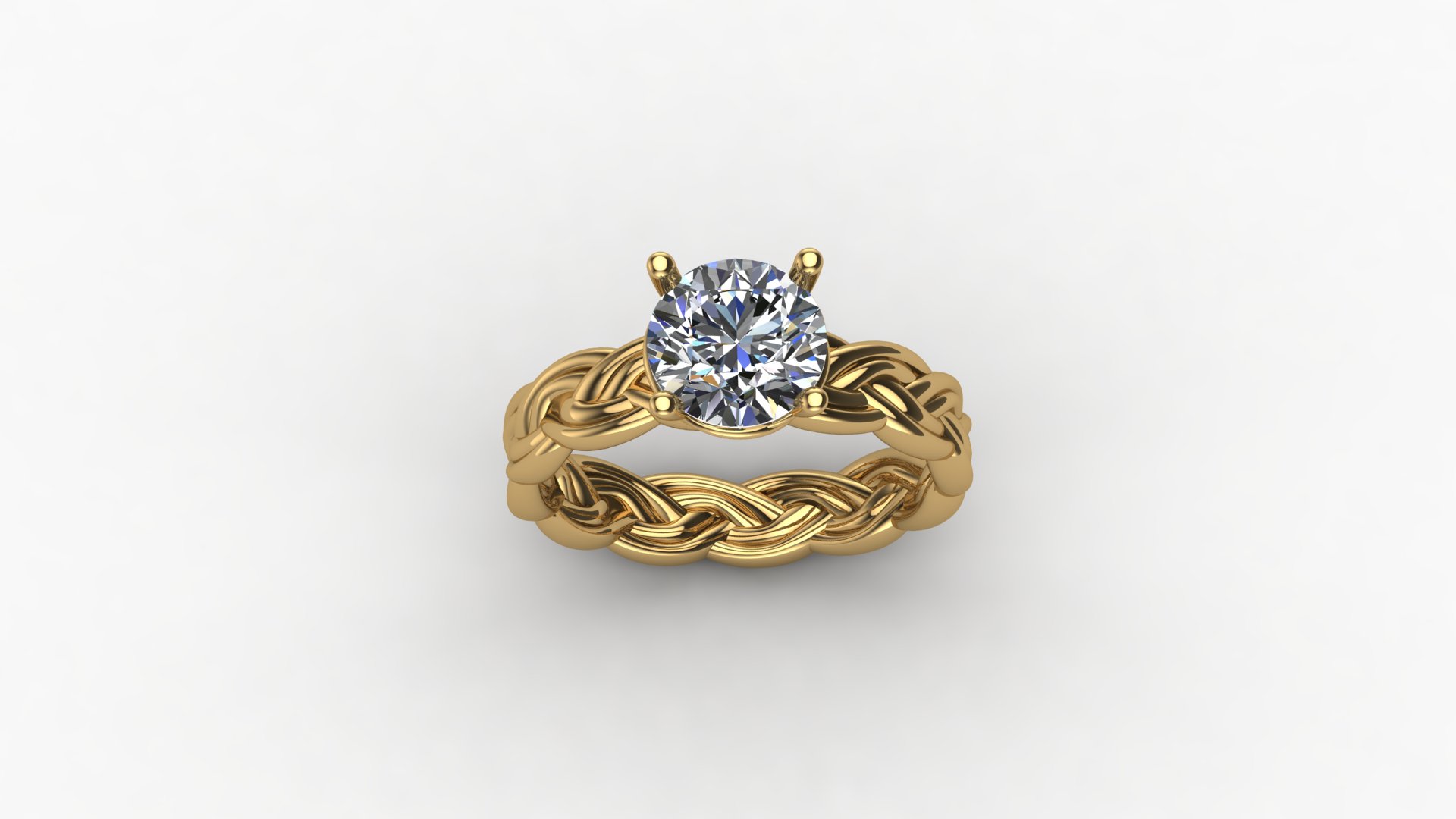 The two strands in this Solitaire rope engagement ring represent the unification of two people for life. It is shown with a 6.5mm center stone that is wrapped with the ropes and a 4mm wide band.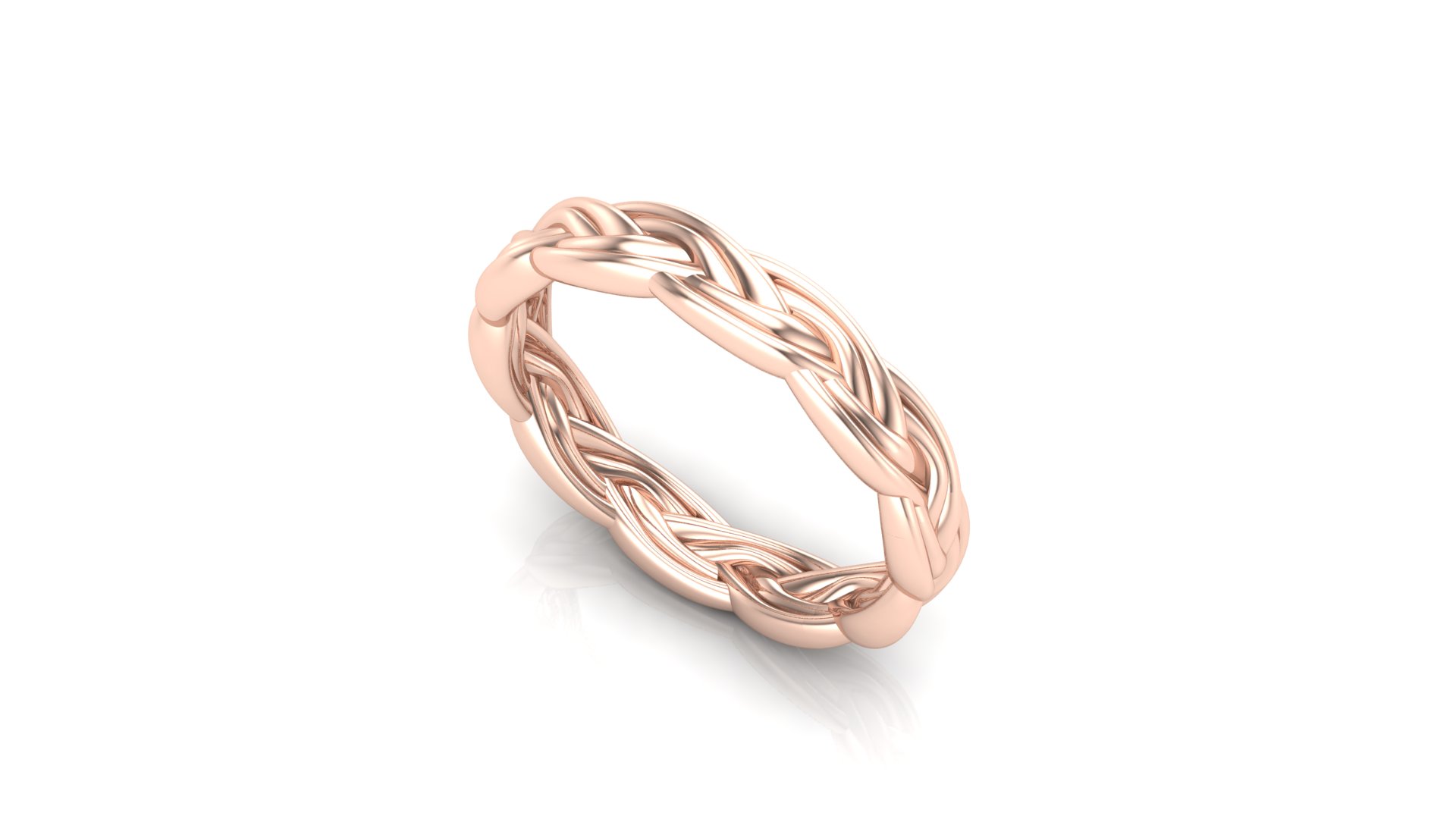 The two strands in this Rope Wedding Band  also represent the unification of two people for life. It is shown with with both 6mm and 4mm widths, but it can be made wider or narrower.  
For couples that will truly last the test of time, Lucas has created a series of Rope Ring designs. By forging the metal into two interlocking ropes, the woven Rope Ring symbolizes the unification of two people for life. The bands can be made from sterling silver, rose gold, yellow gold, white gold or platinum. The finished product can be a simple woven ring design, or you can add a shimmering center stone for extra sparkle. Lucas can add on to this design by soldering sculpted petals around the diamond, turning it into a floral woven engagement ring. Everything can be customized, from the thickness of the woven bands to the stone in the center to the shape, size and number of flower petals.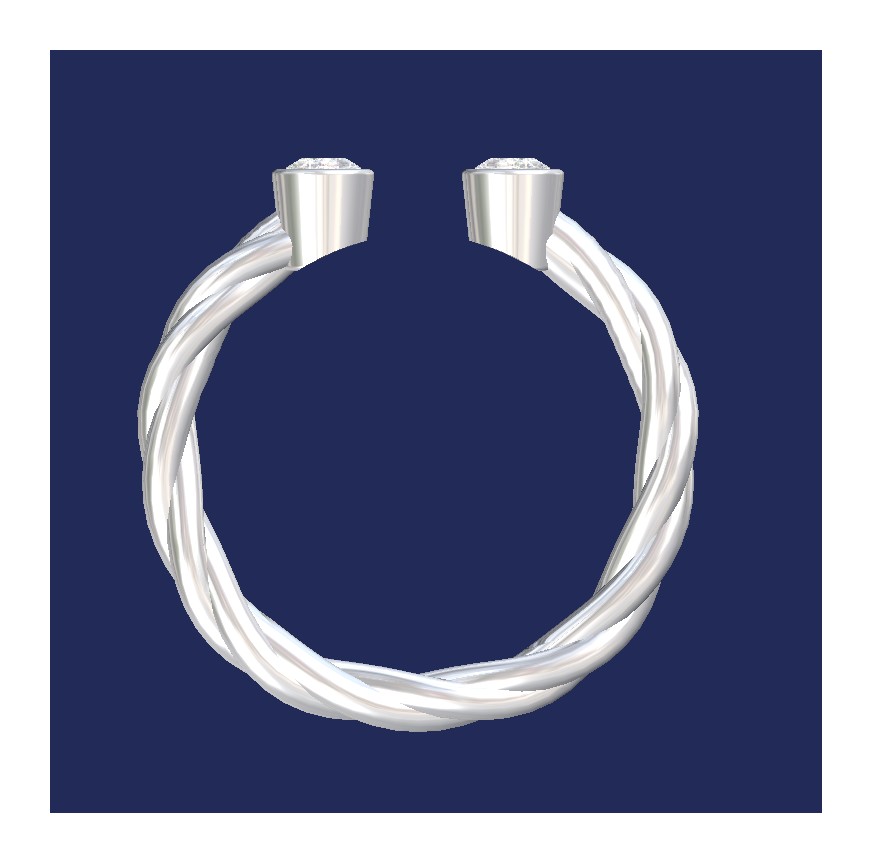 This Double Bezel Rope Ring holds two, bezel set, 4mm round stones.  What we like about this one is the open shank design.
Discover a Truly Unique Rope Ring
Valeria Custom Jewelry's Rope Ring designs are truly a testament to Lucas' craftsmanship, creative eye and working knowledge of jewelry design. Because each ring is individually made, no two are ever alike. You can rest assured that your rings are as uniquely made as you are. And with Lucas' personal contacts with diamond and precious gem sources from around the world, he's able to ensure that the materials used to create your one-of-a-kind pieces are of the highest quality. Why settle for mass produced engagement and wedding rings at commercial chain stores when Lucas at Valeria Custom Jewelry can craft you a piece with personality? Take comfort in knowing that his main goal is to exceed your expectations.
Click HERE to see our complete portfolio of custom engagement rings.  Click HERE to lean more about custom jewelry, to view our the rest of our custom jewelry creations, or to contact us about a Custom wedding rings.  It can cost less than you think to have your very own custom engagement ring made.  Why settle for boring, uninspiring, mass-produced engagement rings from the mall?  We can make exactly what you want.  Don't see what you are envisioning for your unique engagement ring?  Send us the design you want and we will bring it to life.