Wedding Rings are a precious gift or purchase that is always selected with great care and thought. Whether someone is choosing a present for a loved one, an all-important engagement ring, or just a little something for themselves, everyone is really searching for a piece that reflects the special qualities of the gift receiver. Since no two people are the same, why go to a chain jewelry store and get your significant individual a piece that thousands of people or more are wearing? At Valeria Custom Jewelry, we know your loved one deserves jewelry as unique and wonderful as they are, not some mass-produced necklace you saw on a commercial. Work with Valeria the next time you are in need of fine pieces of jewelry that are unlike any other; you will find that your gift of custom jewelry means so much more because you had a hand in its creation. You can even let your imagination run wild by creating fantasy, comic book or Superhero Wedding Rings!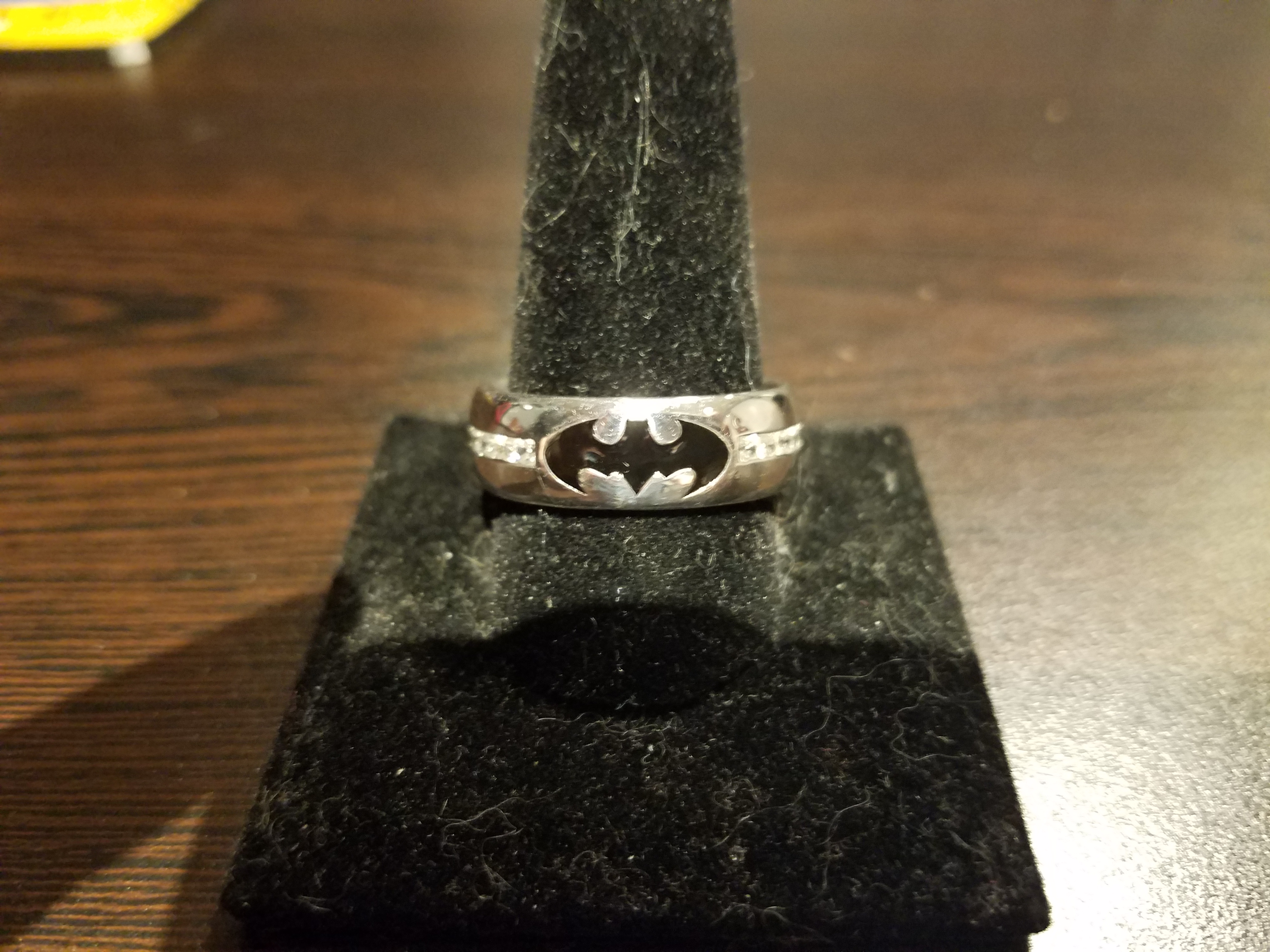 The process of creating Superhero Wedding Rings begins with you communicating your vision to skilled jewelry artisan and owner of Valeria, Lucas Horton. He will then create a rendering using computer-aided design (CAD) software which allows him to make a precise and accurate representation of the custom piece. When the rendering is finished, the software produces a file which is then sent to the "wax grower" caster who essentially makes a 3D model exact copy of the jewelry piece out of wax. This wax copy is then used to make an "investment" mold for the molten metal to be poured into. Once the molten material is poured in, the wax is burned off and the jewelry piece is formed! After that, the Superhero Wedding Rings are polished and can be set with stones, engraved or plated.
To start creating your unique classic, fantasy or Superhero Wedding Rings, you can send a message through Valeria's contact page or call in and leave Lucas a message! There are also many beautiful existing Superhero Wedding Rings available for sale online.
Click HERE to see all of our men's custom wedding rings.  Click HERE to lean more about custom jewelry, to view our portfolio or to contact us about a superhero wedding ring.  It can cost less than you think to have your very own custom wedding ring made.  Why settle for boring, uninspiring, mass-produced jewelry?