Tapered Diamond Wedding Band
With the expectation that your wedding ring will be worn for the rest of your significant other's life, wedding and engagement rings are hugely important items that are exchanged. For many people, that means a lot of pressure. If you need an engagement ring or wedding band, but also want to be sure you are giving your love something deeply meaningful, come to Valeria Custom Jewelry.  We allow you to design a jewelry piece of your very own by sending inspiration like drawings, pictures and notes to the artist, Lucas Horton. Lucas will make your vision a reality like he has with so many clients before. He has worked with hundreds of people to create high-quality, personal pieces with significant elements, special meanings, styles from a bygone era, or styles of the future such as a tapered wedding band. No matter what style of piece you design, when you work with Valeria Custom Jewelry on a custom ring, you can be sure that your hand in it's creation will mean more than anything else.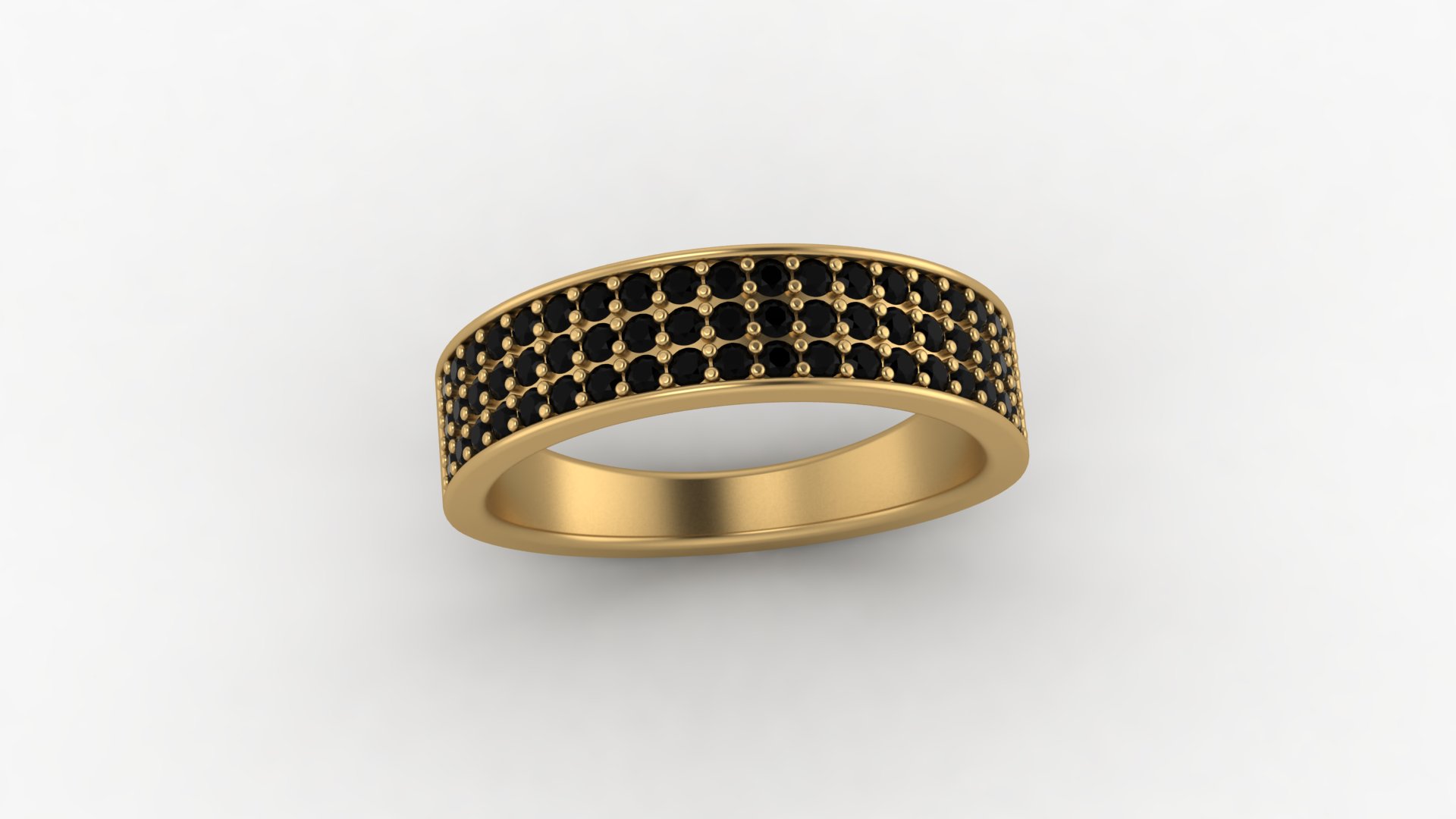 This Men's Tapered Diamond Wedding Band has stones going 2/3 of the way around the ring in 3 rows. This one was 9mm wide at the top, but tapers down to 4mm wide.  Those widths can be changed to your taste though.  
Tapered Diamond Wedding Band designs were typically relegated to women, but recently men have been rocking the Tapered Wedding Band trend.  The reason for this is they are more comfortable than having a wide ring at the bottom of your finger.  We created this one for a gent who also had the ring plated with Black Rhodium.
We can take almost any of our custom wedding ring designs and taper them to your specs.  If you have an idea in m ind that you don;t see on or portfolio, don't hesitate to contact us.  We can create anything you can dream up.  As long as it is can  be cast.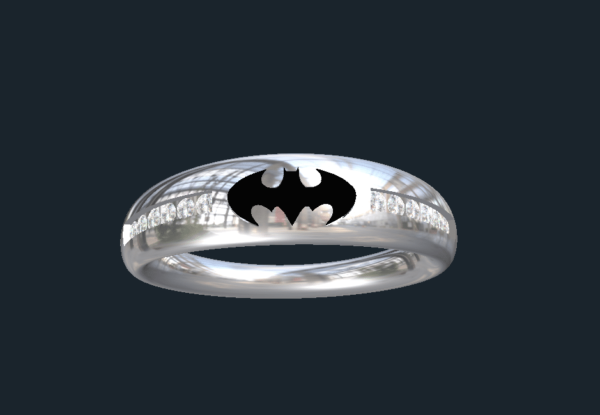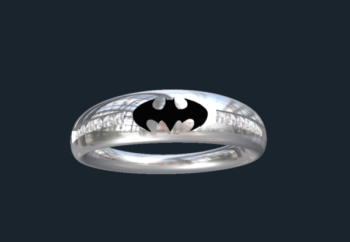 You are not married to the traditional styles of diamond wedding bands here!  We can take almost any idea you have and turn it into a Tapered Diamond Wedding Band.  This is put tapered Batman Diamond Ring.  We can make these  with almost any superhero logo you can find as well.
Valeria Custom Jewelry can create a wide array of distinct and beautiful Tapered Wedding Band designs that are either inspired by clients or pet projects of Lucas'.  You may find the perfect wedding band when you peruse our collection of wonderfully different, custom-made pieces, but if you don't, we cal always create the perfect wedding ring for you. Whether you design a wedding ring yourself or choose a ready-made design from our collection, you can customize it in any way you wish. Engrave your loved one's name or your anniversary, or add a gemstone to a tapered wedding band. The options are nearly endless!
We know you can probably go to the mall and find a Tapered Diamond Wedding Band.  However, you will be severely limited in terms of style, design, and stones.  Don't settle for what the mall keeps on hand!  Let us create EXACTLY what you want.  And many times, we can do it for less or around the same cost as a comparable ring from a retail store.  Their ridiculously high markup combined with our
Click HERE to see more of our custom wedding Rings.  Click HERE to learn more about custom jewelry, to see our portfolio, or to contact us about a custom men's wedding ring.  It can cost less than you think to have your very own custom wedding band made just for you. Why hassle with the retail stores for boring and overpriced wedding rings?