Unique Custom Engagement Rings
Ready Pinterest account  and tell your friends to get ready to drop a hint to your S.O. that is engagement season, which can only mean one thing.  It's time for a dive into some of our custom engagement ring designs! Whatever statement you want your engagement ring to make, it should definitely say "In Love"—with your partner and with your brand-new bauble!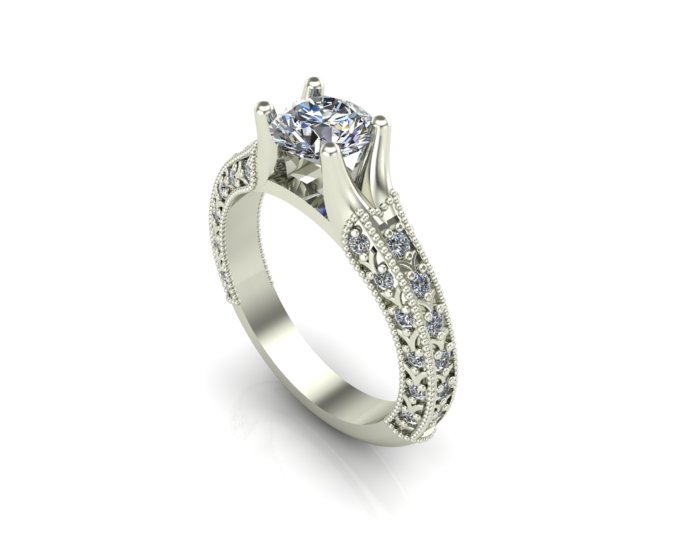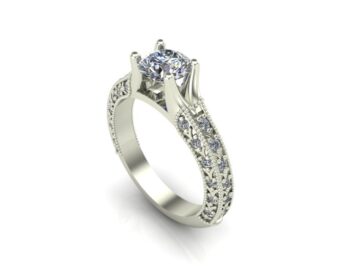 This beautifully Milgrained Art Deco Engagement Ring will definitely turn heads with its elegant design elements and minimalist setting. This stone is 6.5mm, but larger or smaller could be used. The accents are 1.3mm, but 1.5 could be used without making it too bulky. 
If you fawn over fauna, Lucas Horton at Valeria Custom Jewelry has created Unique Custom Engagement Rings to immortalize your passion for animals. For those who love a statement piece, Lucas has created a number of Unique Custom Engagement Rings with spectacular center stones.  While diamonds are traditionally used in Unique Custom Engagement Rings, we won't limit you to to them at all.  We LOVE using colored gemstones like Sapphires, Tanzanites, Opals, Rubies, Morganite as well and many times, stones like that can make a bigger statement.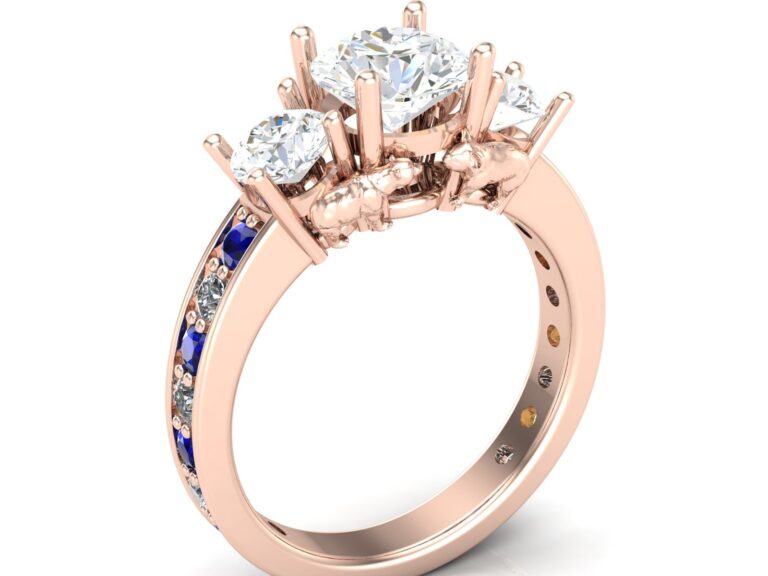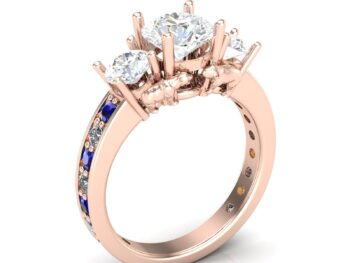 This ring has Panda bear and a Koala Bear, symbolizing a couple's love of bears.  And for those who really love intricate detail, our art deco floral hummingbird ring features six inlaid gemstones surrounded by a bouquet of sculpted flowers and a hummingbird drinking nectar from a flower.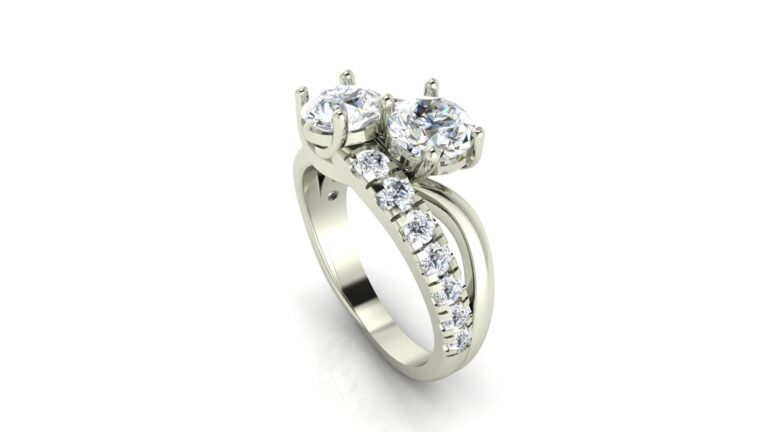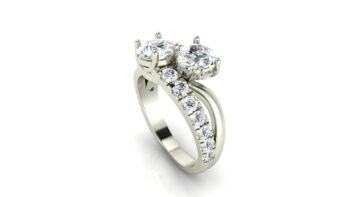 This 2 Stone Engagement Ring is one of a few of French pave diamond engagement rings we have created. If you prefer the typical shared prongs, we can go that as well.  The 2 center stones are each 6.5mm.  The round accents start at 2.2mm and go up to 2.7mm.  Princess cuts could be used as well.
For those of you looking for a more subtle style, Lucas also has a selection of custom floral rings to fit your fancy. His floral wedding band design showcases a scrolling floral pattern flanked by two thin bands. The art deco floral band was originally created as a band to match the hummingbird engagement ring but can stand alone as a beautiful piece on its own.
With so many unique designs to choose from, Lucas's selection of Unique Custom Engagement Rings has something for everyone. And because he crafts each ring to order, you can customize everything from the metal of the band to the cut, color, and size of the stones. With his comprehensive computer-aided design software and lost-wax casting technique, all of Lucas' designs are his alone, and won't be found in any commercial jewelry store. You know that every flower is unique; why shouldn't your ring be?
Click HERE to see another art deco engagement ring design.  Click HERE to learn more about custom jewelry, to see our portfolio, or to contact us about our unique custom engagement rings.  It can cost less than you think to have your very own custom engagement ring made just for you. Why hassle with the retail stores for plain and overpriced engagement rings?