Vintage Jewelry continues to be an important element in fashion statement jewelry as well as bridal jewelry. You've probably noticed your friends and family searching for the perfect vintage engagement or the cocktail ring guaranteed to garner comments. The bride-to-be may have wear high-waist jeans while her man sports facial hair or high-top sneakers. It's no secret: trends come and go, then return to center stage.  It is no different with vintage or retro jewelry.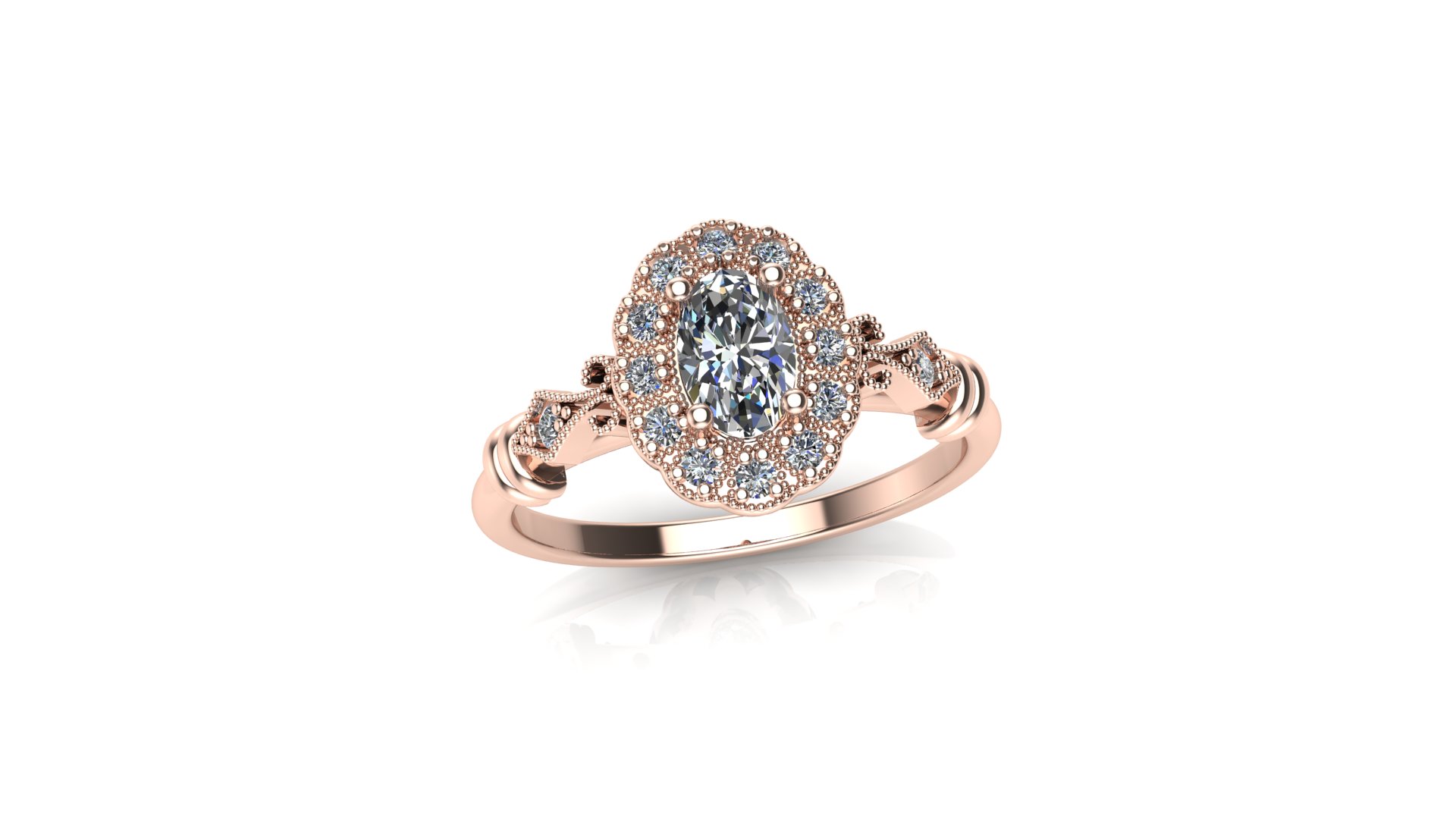 This Oval Vintage Halo Ring is a shout out to the crazy engagement rings created solely by hand in the first part of the 20th century. The stones in both the halo and band are accented with milgrain while the gallery beneath the center stone is artfully cut out with ballpark squares.  There are two bands going around the shoulders for some additional decoration.
What's the Hype About Vintage Jewelry?
People have and will always look to the past to create meaning in the present. Nostalgia takes us back, while also propelling us forward. And there's no denying that Millennials have a pronounced fascination with all things vintage, especially Vintage or art deco Jewelry.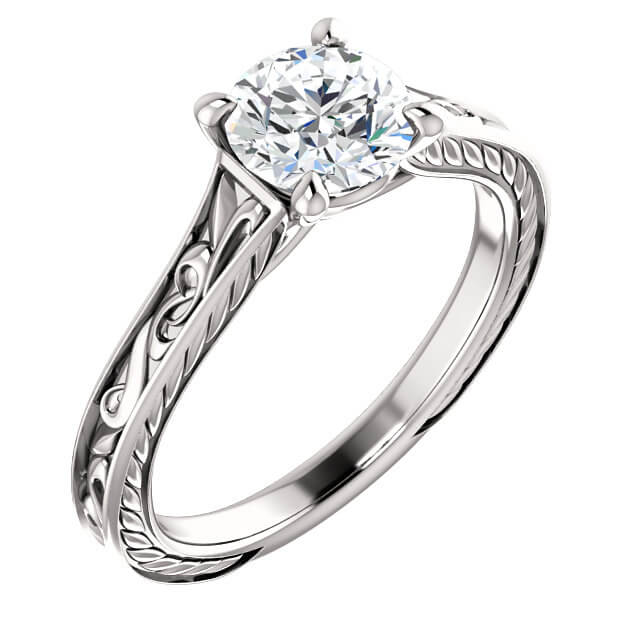 This Scrolled Vintage Engagement Ring has a lot happening on it despite only having one stone in it.  That is what makes it so stunning.  Beautiful scrollwork and scalloped edges now sit where accent stones would normally be set.  The center stone is a 5mm round. 
Perhaps it's because the younger crowd yearns for context and compelling back-stories with every purchase.  Or maybe it's this age of digital technology overload that makes vintage a stable refuge from contemporary, fleeting fads. The history and allure of vintage-inspired jewelry fit perfectly into our culture where niche is the new norm.
Here's What We Do
Plumb the Vintage Jewelry depths using tools like Pinterest or Instagram. Subtle nods to classic vintage styles may not be enough anymore. Be prepared to dive deeper into rich and interesting, even odd, jewelry customs of yesteryear. Remember how two-stone rings are suddenly all the rage? It's no coincidence; this distinct design has evolved from a centuries-old style. As artisans, we can incorporate looks from the past to create meaningful custom jewelry creations, bedazzling patrons of all ages.
We continue to create vintage-inspired jewelry like these beautiful engagement rings and will update this as we can.
Click HERE to learn more about our custom jewelry, view our portfolio, or contact us about our Custom Vintage Engagement Rings.  Click HERE to see the rest of our custom engagement rings.
It can cost less than you think to have your very own custom Vintage Engagement Ring made just for you.  Why deal with the retail hassle for an overpriced and uninspiring engagement ring?
Trend Alert: Vintage Inspired Jewelry