If you and your significant other are avid bicycle riders, then there is no better way to symbolize your love for each other than with the biker wedding rings at Valeria Custom Jewelry. Owner and jeweler Lucas Horton has created a set of matching wedding bands that feature either a male or female figure riding a bicycle with two bezel set accent diamonds inlaid in the tires.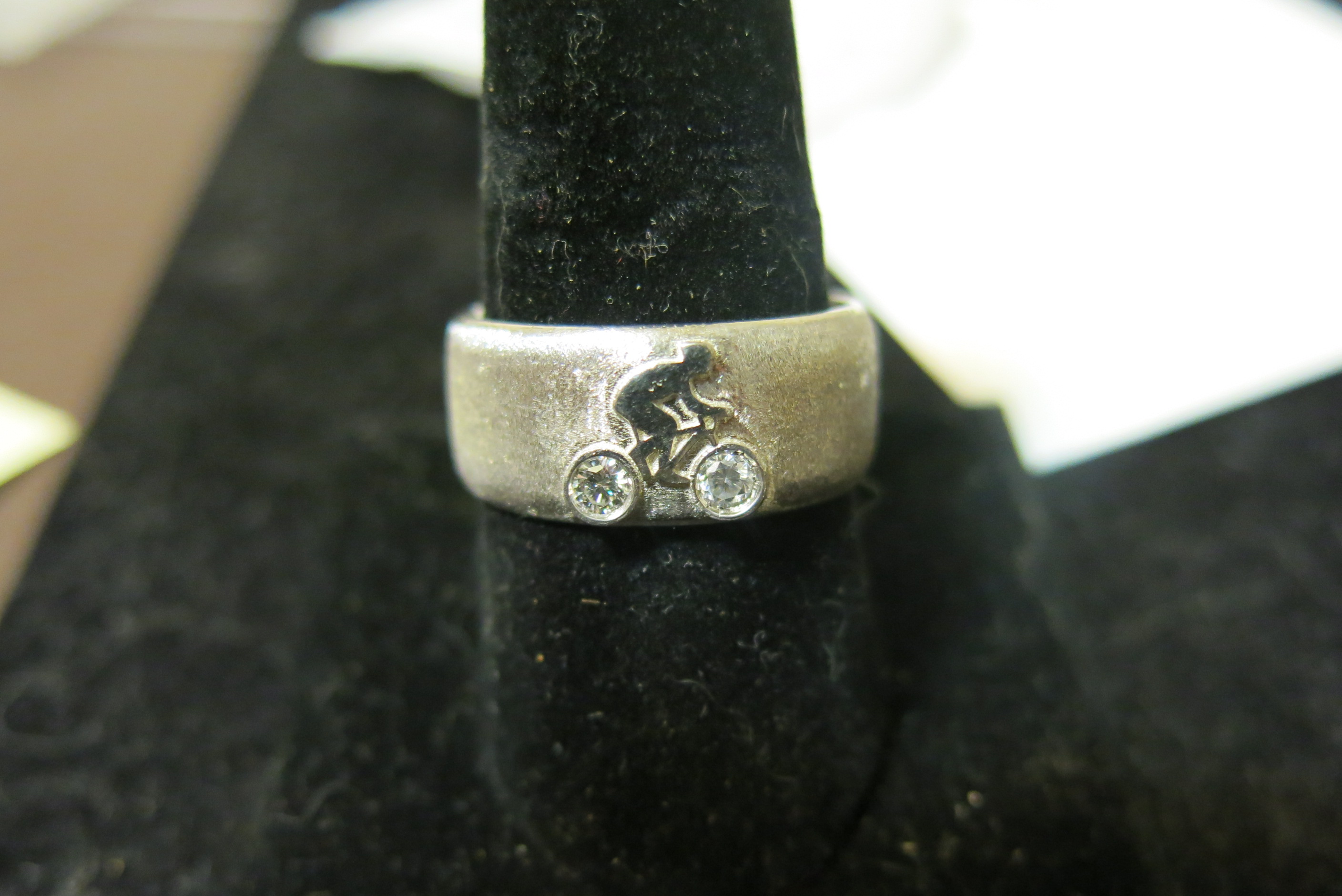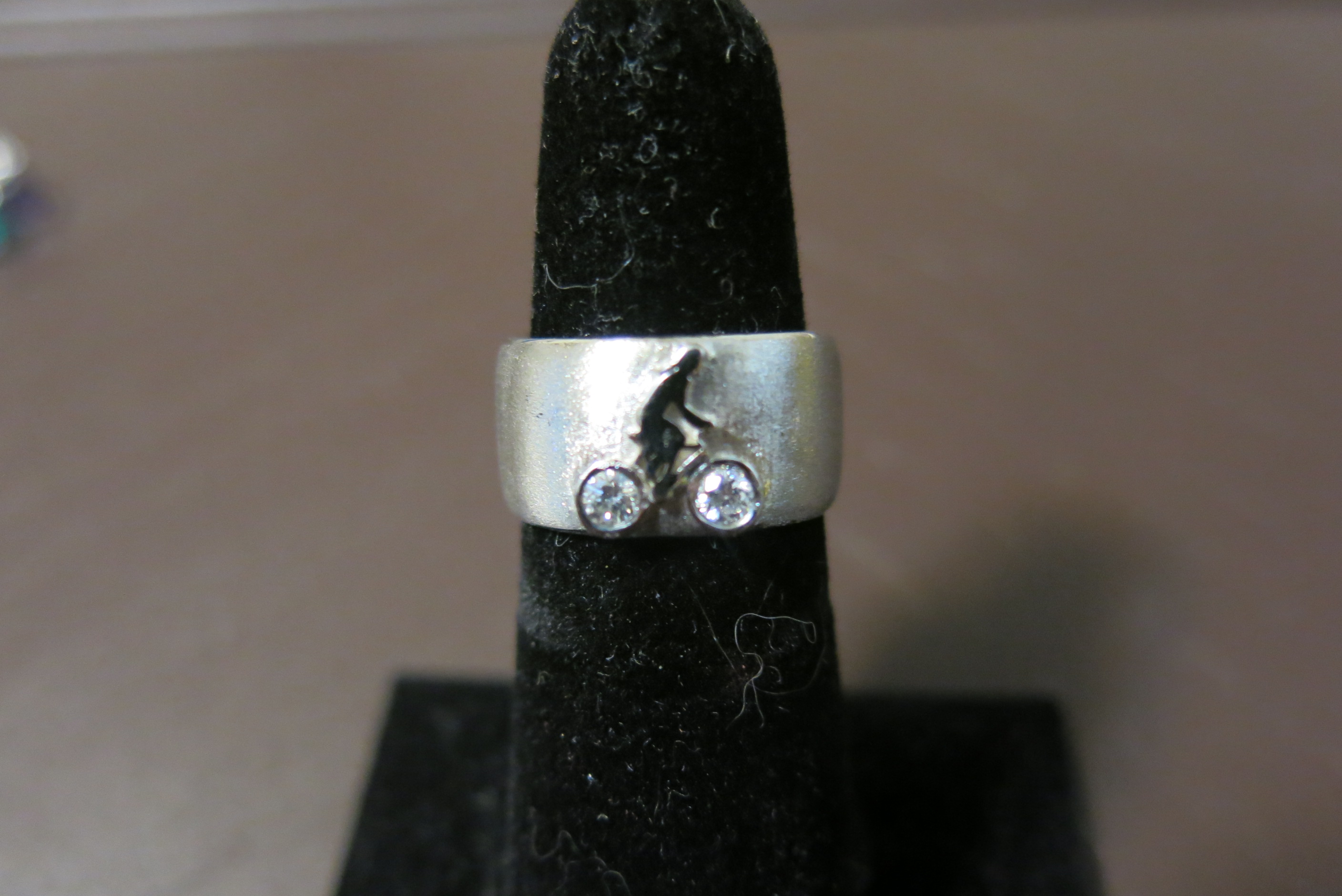 The bands must be at least 10mm wide. They can be cast in sterling silver, palladium, platinum or 14k rose, white or yellow gold. A variety of stones can be substituted for the diamonds in the wheels. They just need to be custom small enough. This kind of customization is standard at Valeria Custom Jewelry. Custom Jewelry is all we do. This means we have built our business around the creation and fabrication of unique, one-of-a-kind jewelry made from high-quality materials.
Using comprehensive computer-aided design software and lost wax casting, we are able to create whimsical pieces like the biker wedding rings. We also have a GIA GG in hand to pick the best stones for your money. We also personal contacts with diamond and gemstone dealers around the world.  This ensures ethical stone selection as well.
Let's Go Custom!
Big box stores can only offer you the same selection of mass-produced rings that are being sold across the country. Why not invest in jewelry that is as unique as you are? And with custom pieces like the biker wedding rings, you can invest in jewelry that shows off your love for each other and your shared interests and hobbies. Also, since each piece is made to order, you can be sure that nobody else in the world has a set of rings quite like yours. Let us use our eye for design, knowledge of his craft and raw talent for jewelry making to create a lasting piece for you and your partner.
Click HERE to see more of our custom wedding ring designs.  Click HERE to learn more about custom jewelry, to see our portfolio, or to contact us about biker wedding rings.  It can cost less than you think to have your very own custom wedding ring made just for you. Why hassle with the retail stores for boring and overpriced wedding bands?