Custom Spiderman Wedding Ring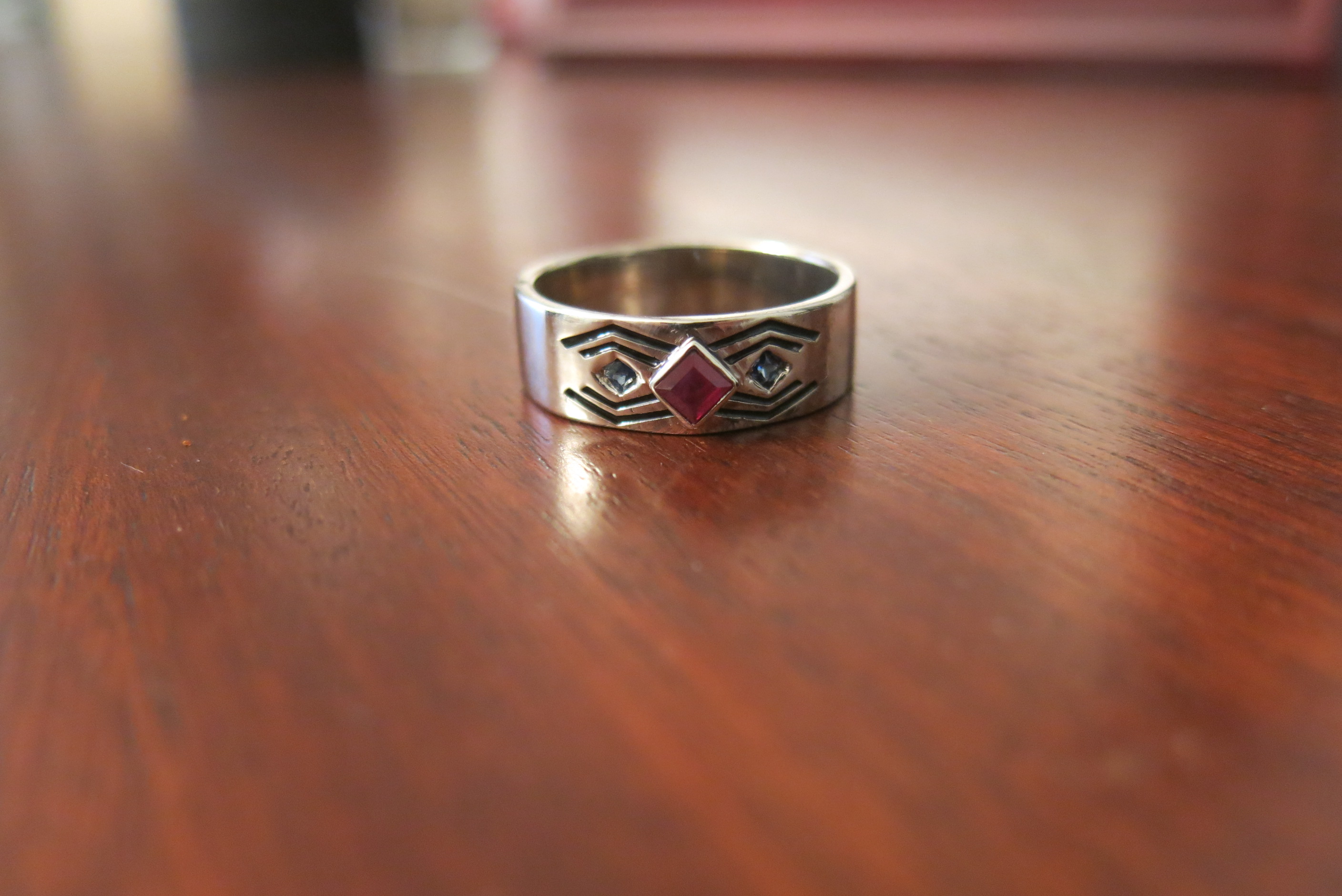 It is shown at 6mm wide with a 4.5mm Ruby and 2, 2.5mm Sapphires. But other sizes and shapes are available. Here it is with a round center stone, which we like better.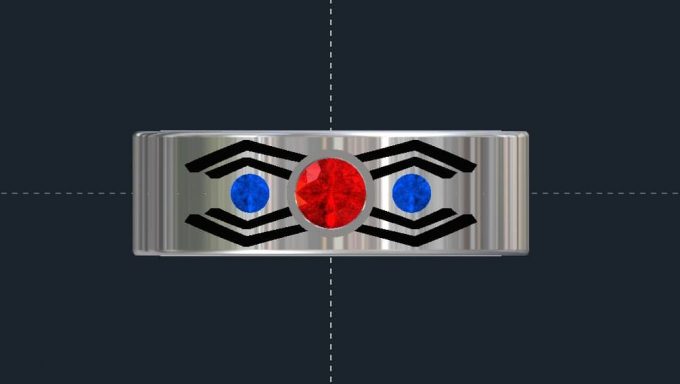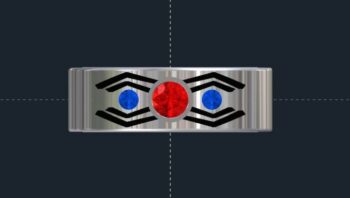 Spiderman may be able to do everything a spider can, but even he can't craft a custom wedding ring like Lucas Horton at Valeria Custom Jewelry. His Custom Spiderman Wedding Ring is a must-have for Spidey fans that are ready to tie the knot.
This Spiderman Wedding Ring can be cast in sterling silver, platinum, palladium, argentium silver, and white, yellow or rose gold. A glittering ruby is set into the center bezel and is flanked on either side by smaller, sparkling sapphires. Eight legs surround the stones and are made using black enamel, which is a more permanent material than oxidation or even paint. The band thickness can even be customized, from 4.5mm wide up to 6mm wide.
The clever design of the Custom Spiderman Wedding Ring is subtle enough for daily wear but is still an obvious nod to the masked Marvel character. And because Lucas creates all of his own designs, you can be certain that this ring isn't available at a big box jewelry store. And with so many customizable options available, each ring that Lucas crafts can be as unique as the next, even if they both began with the same design.
Lucas holds a graduate gemologist degree from the Gemology Institute of America. He has completed advanced courses in evaluating the color, clarity, cut and carat weight of gemstones, and uses his comprehensive knowledge and technical expertise when selecting stones for his pieces. And with his personal connection with diamond and gemstone dealers around the world, he can keep his procurement costs down and pass along those savings to his clients without sacrificing quality. This will keep costs down when making your Custom Spiderman Wedding Ring.
Whether you're in the market for a subtle set of earrings, an intricate bracelet or a Spiderman Wedding Ring, Lucas will craft your jewelry with the talent and high-quality materials to exceed your expectations.
Click HERE to see more of our Custom Superhero Wedding Rings. Click HERE to learn more about custom jewelry, view our portfolio, or to contact us about  a Superhero Wedding Ring.  It can cost less than you think to have your very own custom wedding ring made just for you.  Why settle for the lame and overpriced wedding bands from the chain stores? We are able to create Superhero Wedding Rings showing your style and personality.  Give us a shout!