Customized Pendants With Names
OUR CUSTOMIZED PENDANTS WITH NAMES START AT $350
Customized Pendants With Names are one of our specialties.  There is no other piece or type of jewelry worn more than the necklace or pendant.  Pendants are the first piece of jewelry a young girl will wear, often as early as 3 years old. The terms "necklace" and "pendant" are often used interchangeably, but necklaces and pendants are in fact two distinct items.  
A necklace is a piece of jewelry worn around the neck.  A pendant is a jewel that is worn suspended from a necklace. Necklaces have been worn since the pre-historic times.  The earliest necklaces were made of natural shells or stones.  These were replaced by fashioned beads, which have been found in prehistoric grave sites.  The ancient Egyptians routinely made beads of glass and glazed pottery and would fashion these items into necklaces.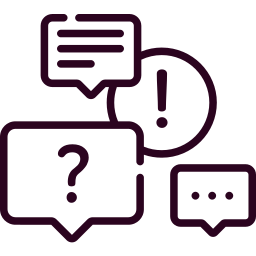 Discuss design ideas, options, budget, with your jewelry consultant – your guide to the custom experience.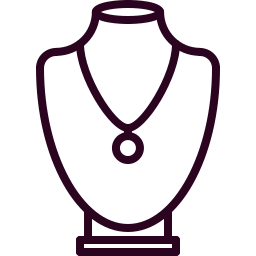 Visualize your piece with high resolution 3D renderings, and we'll adjust every detail until you tell us it's perfect.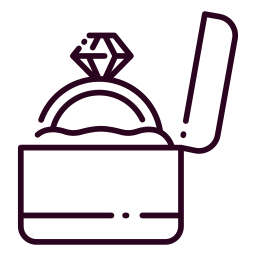 Receive your custom piece, with the assurance it's been made to wear and last a lifetime.
Are you a fan of Winged Name Pendants? We can create a wide variety of these Customized Pendants With Names in gold, silver, or platinum.  Send us your idea and we will go from there!
If there is one piece of jewelry that a women never leaves the house with, it is usually a necklace or pendant.  Whether a girl is attending a wedding, a funeral, or out for a night on the town, some sort of necklaces is almost always worn. 
Necklaces are as old as human civilization is. Ranging from the simple to very complex designs, they come up in all shapes, sizes and materials. They are not only symbols of beauty, but also outward displays of wealth and glamour.
Customized Pendants With Names – A LITTLE HISTORY
You you be surprised of the invention of the pendant actually came before the advent of writing in human civilizations? The earliest examples of  pendants date back to the Stone Age, making them at least 40,000 years old. These early pieces of jewelry were created solely from organic materials such as grasses or animal ligaments. These flexible cords could then be decorated with shells or similarly priced possessions and worn around the neck. The ability to create more advanced pendants didn't appear until the invention of weaving and string. However, it was metalworking that truly drove the craft to the path of where jewelry making is today.
Name jewelry has always been popular.  Whether a ring, bracelet, or a necklace, custom jewelry with one's name on it is popular with people of all ages and backgrounds. Meaningful and personal, these items can wonderfully unique, especially if custom made. Additionally, they offer plenty of wear options.  Name necklaces pair well with all of your favorite outfits for any occasion. Everyone appreciates a thoughtful gift! Whether you're looking for something special for yourself, a friend, or a loved one, it's quite likely that on-trend customized pendants with names are certain to to the trick.
TRULY UNIQUE customized pendants with names
We can create customized pendants with names using one of thousands of pre-made fonts. Just pick a few out that you like, send them over to us with what you want turned into a custom name necklaces, and we will see what we can do for you.  If you don't have a font you like, or want a combination of fonts used, we can create a custom font for your customized pendants with names
Custom Initials Necklaces
Do you want a monogram style pendant, but don't want the standard horizontal layout?  We can take your letters and arrange them in any way you want.  We can also connect them in cool ways if possible.
CUSTOMized Pendants with names
Custom name necklaces are something that we specialize in.  We find them to be the ultimate expression of one's self. It is YOUR name.  Take the idea of wearing it around your neck and go wild.  As long as it can be cast, we can create customized pendants with names all day long.  
Our unique and top level jewelry designers are second to none.  Our manufacturing capabilities are only limited by the human imagination and physical casting limitations.  When wearing Customized Pendants With Names created by Valeria Custom Jewelry, you will soon realize that your an expertly crafted work of art glows in a sea of generic pendants from the mall! Please view our portfolio of custom pendants and see for yourself.
The whole reason we started creating customized pendants with names is because of the total lack of selection.  Unless your name is John or Jennifer, you are going to have a hard time finding your name in a pendant.  And if you do find your name, you will be severely limited to the design and font.  None of these websites you see offering "custom" name necklaces are really custom. They have pre-designed options and if you don't like them you are out of luck.  We want to change that.   Everyone who wants customized pendants with names should be able to get them.  It doesn't matter if your name is Xyrvis or Vunadala!
ONCE YOU GO CUSTOM, YOU NEVER GO BACK (TO THE MALL)
Once you discover the ease and value of having custom jewelry made, you will probably never go back to the mall again.  Unless it is something simple and under $200. The Customized Pendants with Names that we create are the perfect jewelry options for pieces otherwise unavailable at a retail store.  They are also a gift that everyone will like.
Using the latest CAD program and lost wax casting, we can create almost anything you can come up with.   As long is it can be cast, we can make it.  And even better? It can cost less than you might think to have a custom jewelry creation created just for you.
It doesn't matter if you want to spend $500 or $5000, we aim to provide the same stellar service that will have you telling all of your friends about us.  We also know we have done our job when we we receive repeat business.  So we always appreciate that.
Custom Nameplate Necklaces
Would you like to create a piece of custom jewelry that celebrates your family's name?  At Valeria Custom Jewelry, we can create almost anything you can dream up.  Here, we created  nameplace necklace design using the name and first letter of the last name.  We could do whatever you wanted to make it yours.
Send Us Your Idea For Customized Pendants With Names
We get ALL kinds of requests for customized pendants with names, so don't worry or be scared if you think you have a weird or dumb request.  We have seen and heard it all!  Even if it is profane or dirty, we don't care. We aren't easily offended.  We will make a custom name necklaces with anything as long as it will cast and won't fall apart.
My name is Lucas Horton and I am the owner and designer at Valeria Custom Jewelry. Our goal is to make custom jewelry more affordable and available to anyone who wants it.  Just because your wallet isn't fat shouldn't mean you have to shop for jewelry at the mall!
We are confident that if given the chance, the skill, service, and value we bring to the table will be immediately evident.  Our goal is to ear lifetime customers, not one time buyers.
Sara is a common enough name, however the problem with most websites selling name necklaces is the lack of font selection.  You are lucky to be able to choose from 5 of the most common fonts.  If you want something a little different or something totally new, you are out of luck.  Not with us!
When you have a piece of custom jewelry created by Valeria Custom Jewelry, you have moved up to the big time.  Not many can match our design skill and manufacturing capabilities. And we go above and beyond to make sure each customer feels special and that his or her needs are all that matter. As a result, we will do whatever it takes to make sure you're so satisfied with your purchase that you keep coming back for more.
Not All Customized Pendants With Names are Created Equal
We know there are a lot of jewelers out there claiming to make custom jewelry.  However, adding an engraving or making something from a mold isn't custom jewelry.   There are others out there who do make custom jewelry, but they farm most of the process out and charge you a percentage for doing almost nothing. At Valeria Custom Jewelry, you will communicate directly with the designer and everything is done in house.  That is how you make your customers happy with excellent jewelry and prices.
Click to HERE see more of our Custom Pendants or to contact us with your idea for a quote. Or, click HERE to learn more about custom jewelry in general or to view our portfolio. Our mantra is…If you can dream it, we can create it! It can cost less than you think to have your very own Customized  Pendants with Names made just for you.
FREQUENTLY ASKED QUESTIONS ​
I found Valeria custom jewelry online and when I saw their awesome work on their website I knew this was the best place for custom jewelry. I live in New York and distance was no problem, I contacted Valeria jewelry by email with pictures of a ring that I wanted rubies mounted in and the price was very competitive so I doubled the order last minute and I sent two rings for custom work done, which they said was no problem. So I mailed the two rings and a few weeks later I have the rings and they look great! Job well done to Valeria for the custom jewelry and I can't thank them enough they surpassed my expectations for the rings. Getting custom jewelry done through the mail was easy safe and secure by insured usps. I look forward to having more jewelry done in the future at Valeria and am completely happy with my rings. Their website has good examples of their work so I am sure no matter the distance or need they will get it done quickly and with a good price. Thanks again Valeria !
I found Lucas via a google search, and his reviews honestly seemed too good to be true. I reached out to inquire about setting an antique diamond from a pendant into an engagement solitaire ring, and enlarging an antique wedding band. He responded to my initial email within minutes, and very quickly gave me design choices and an estimate for each. After dropping off the items, the rings were ready within 5 days - and they look better than I was even hoping for. His prices are exceptionally reasonable, and he gave full market value for the scrap gold my diamond was originally set in. I highly, highly recommend working with Lucas for the ease, responsiveness, and exceptional results he provides.
Lucas was absolutely amazing with his level of attention and detail to not only what I was looking for in the creative and concept stage, but throughout the process as a whole. We went back and forth for weeks about setting design and material, and specific gem selection and he was communicative and patient the entire time. Absolutely recommend he and his teams services.
My fiancé had my engagement ring custom designed through Valeria. Absolutely Beautiful, from the diamond setting to the finish. Thank you Lucas and his team for accomplishing this stunning ring in such a timely manner, which led to a beautiful and amazing experience.
Start design with us now!
Customized Pendants With Names