https://en.wikipedia.org/wiki/PendantCustom pendants are a unique way to express your love for someone special. They make thoughtful gifts that show you really care, and they can be personalized with meaningful symbols or messages. Whether it's an engraved necklace or a locket with a photo inside, custom pendants are perfect for expressing your love in a heartfelt way.
Necklaces and pendants are probably the most ubiquitous piece of jewelry there is, which is why custom pendants are our most popular item. It is definitely the most commonly worn piece of jewelry. Even more than Rings. Many times, other than bridal jewelry, a necklace is the only piece of jewelry a woman is wearing. Girls begin wearing pendants and necklaces well before rings or earrings. Even men will wear necklaces without being told to. We want to be a part of this for you. Whether a piece you wear every day or just on special occasions, we can create a unique style just for you.
CUSTOMIZED PENDANTS
There has always been a curiosity and a deep desire among women to adorn themselves with some sort of decoration. Whether clothing, makeup, or jewelry, women have always accessorized. However, these accessories usually start with a necklace. A pendant sits at the focal point of one's body and is usually always seen by others. The neck is a perfect spot for jewelry and whether you are a schoolgirl, grandmother, nun, social activist, etc, every woman wants to wear an awesome necklace around her neck. Enter custom name pendants.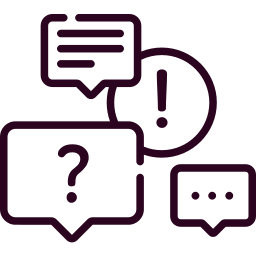 Discuss design ideas, options, budgets, with your jewelry consultant – your guide to the custom experience.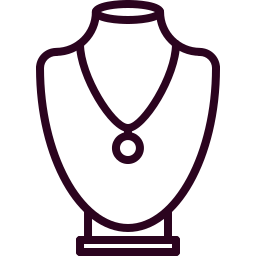 Visualize your piece with high-resolution 3D renderings, and we'll adjust every detail until you tell us it's perfect.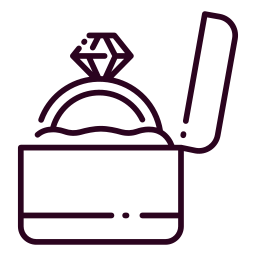 Receive your custom piece, with the assurance it's been made to wear and last a lifetime.
This is one of our custom gold name necklaces, solid gold, yellow gold, or white gold, it's your choice. We can create custom necklaces with names or words in almost any font. We can also create and draw letters as well. Just send us your idea and we will turn it into a stunning custom jewelry creation.
If you have one delicate, special necklace you wear every single day (even in the shower). Then you might not realize how many alternating, clear-cut trends the jewelry industry undergoes every year. But, one look on the runways and on the necks of celebrities and you'll see just how many different styles are being worn around people's necks. Gone are the days when a simple drop was cool. Now, custom pendants are all the rage. Everyone wants something unique and personal to themselves. And we don't blame them, because it is easier than ever to get custom pendants made just for you.
No doubt, other types of jewelry have also their place, but a pendant is usually the very first thing to be noticed. Lockets and chains are not only bought by individuals for personal use, but they also are one of the top options when presenting others with a gift. Symbolizing love, grief, or friendship, pendants are a gift you can never go wrong with. It is the kind of present that will make any woman happy. Pendants are given not only as gifts but are also presented as rewards or for milestones. From academics to sports the gold medal is a special kind of custom pendant worn by a champion.
CUSTOM PENDANTS – IF YOU CAN DREAM IT, WE CAN MAKE IT
CUSTOM PENDANTS– NOT JUST FOR WOMEN
Similar to how we've seen dangling statement earrings rise in popularity this year, necklaces — and not just of the choker variety — are getting big.
And in this case, more is more. This piece below was 2.5 inches tall!
We used tapered sapphire baguettes to represent something in this nature-inspired necklace. We don't come up with this stuff: that is where you come in! Send us your idea for a custom necklace, no matter how odd. We will turn that vision into a stunning piece of custom jewelry.
From new styles of personalized jewelry to big, oversized necklaces we haven't seen since the early 2000s, the custom pendants bound to be dominating 2019 will be leaving moderation behind. Regardless of which styles you follow, one thing's for sure: You will start paying way more attention to what's hanging around your neck.
Pearl & Gemstone Diamond Pendant
This Pearl Halo Necklace features a 9mm Akoya Pearl in a halo cup setting. The diamonds and birthstones are 1.8mm. The design could also be modified to make the stones larger or smaller. A pearl as small as 4mm could be used, while it could also be as large as we can find them. This Pearl halo necklace had jump rings for a split chain to be soldered onto, but it could also be made with a bail and solid chain.
Do you have an idea for a custom necklace but can't find it anywhere? Do you have a name other than "John" or "Jennifer" and can't find a name necklace with your name on it? You have come to the right place! We create one-of-a-kind custom pendants that you can't find anywhere else. Our expertise surpasses that of your typical jeweler, which is evident as soon as you talk to us.
CUSTOM PENDANTS WITH GEMSTONES OR DIAMONDS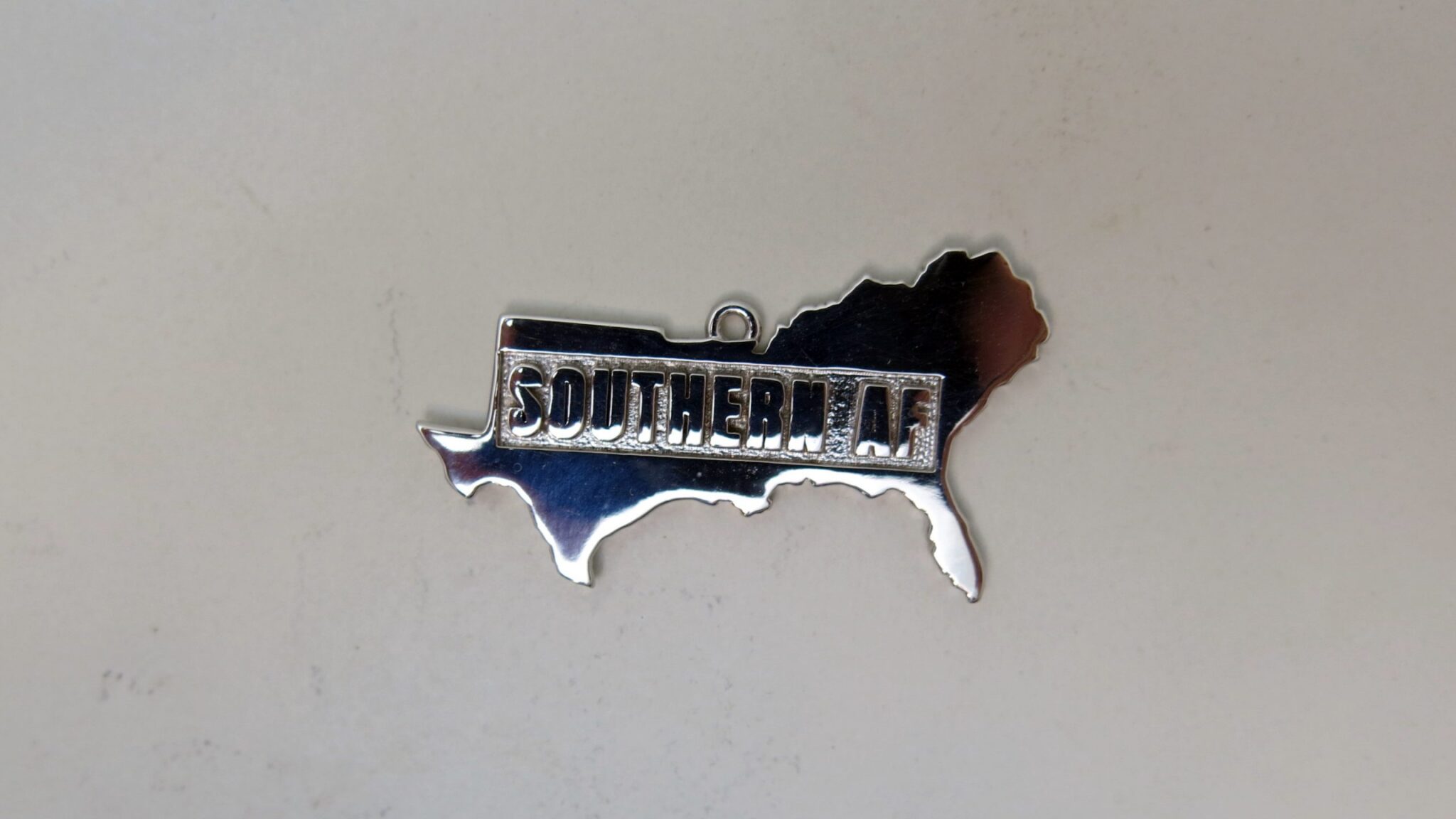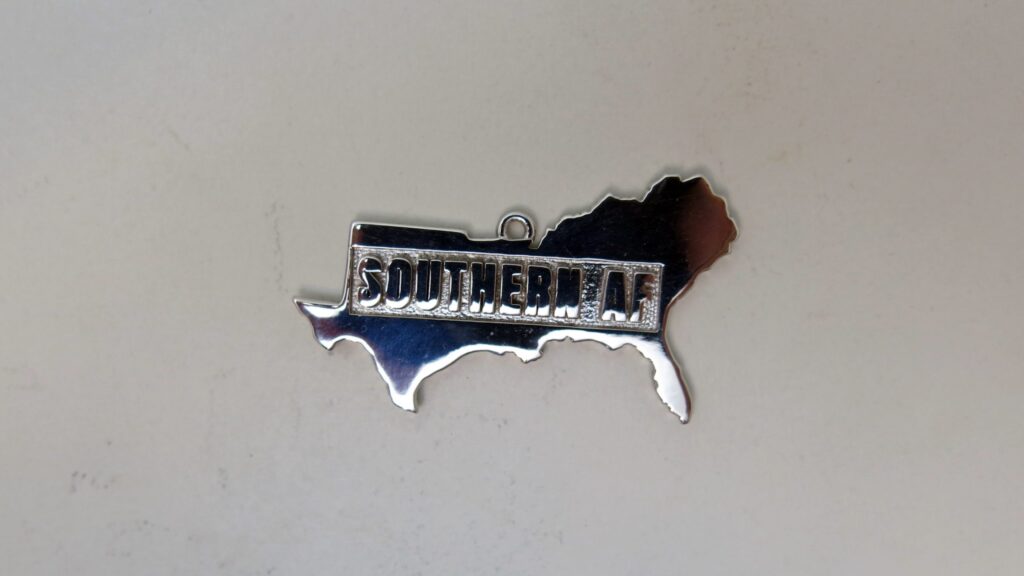 Are you looking for Sterling Silver Necklaces but can't find what you want at an affordable price? We can create almost anything you can dream up! We know that finding something other than the mass-produced silver pendants from China can be challenging. Unless it has mass appeal, you won't find it anywhere. We are here to stop that.
Put a beautiful Custom diamond necklace around the neck of a loved one or even yourself! Design your custom pendants with our expert designer to show your unique style, celebrate an event, or tell a personal story. Whether you know exactly what you want or have a very vague idea for a beautiful piece of jewelry, we can create and manufacture Custom Pendants that will blow your mind.
CUSTOM PENDANTS – NAME NECKLACES
Diamond Hip Hop Necklaces
This "TRX" pendant is one of our hip-hop-style pendants. This is another style you see more and more of. Millennials love the pave diamond look, and they can apply it to almost anything they can think of. We have crusted diamonds onto some odd things. But hey, that is what custom jewelry is about.
Sculptural Heart Diamond Necklace
We had a customer who wanted a heart but didn't want one that looked like one you can get from the mall. He wanted funky, thin, and with some diamonds. This is what we came up with.
Trends and fashion change, but your name or nickname won't. Whether an initialed dog tag or a more minimalist take on the nameplate, you can proudly wear your name with a custom pendant from Valeria Custom Jewelry. We can take almost any word or series of words and turn it into a custom necklace. We have hundreds of fonts we can use, or we can even draw letters. As long as each letter touches the next, we can make it happen.
This hip-hop-style necklace is just one example of hip-hop jewelry we can create. This was for a rapper named Young Fresh. We made a stylized initial necklace using channel set diamonds.
Using comprehensive CAD software, we can create designs digitally at first. Using this software, he can show you the design for your approval before it is manufactured. This way, the customer can approve the design before casting them in a lost wax relief mold. The resulting Custom Pendants are stunning pieces of jewelry you won't find anywhere else.
Custom Monogram Necklaces
Our customer wanted a monogram pendant but didn't want the standard horizontal layout. The issue with cutout pendants is that each piece has to be touching more than just a little so the piece will be cast. It also helps with the durability of Custom Pendants. So we came up with an offset, vertical orientation that he loved.
Having a custom necklace made by Valeria Custom Jewelry is a much more personal experience than buying jewelry from a big box chain store. They go above and beyond to make sure each customer feels special and that their needs are all that matter. Consequently, Valeria Custom Jewelry will do whatever is required to ensure you're so satisfied with your purchase that you keep coming back for more.
CUSTOM MADE PENDANTS – WHATEVER YOU WANT!
We know what you're thinking: my jewelry has to be on trend and in style, right? Technically, no. Custom Jewelry never goes out of style because it is personal and meaningful to the wearer. This makes it even more worthwhile to have your custom piece made.
CUSTOM NECKLACE PENDANT – GIVE US A CHANCE!
Whether a $200 silver pendant or a $5000 iced-out hip-hop necklace, we treat our customers as we want to be treated; we'll never disappoint with our lifetime guarantee and your final cost. The biggest compliment you can pay us is to refer us to your friend and family. Or buy from us again! We strive to offer the service that warrants those actions with every project.
FREQUENTLY ASKED QUESTIONS ​
I found Valeria custom jewelry online and when I saw their awesome work on their website I knew this was the best place for custom jewelry. I live in New York and distance was no problem, I contacted Valeria jewelry by email with pictures of a ring that I wanted rubies mounted in and the price was very competitive so I doubled the order last minute and I sent two rings for custom work done, which they said was no problem. So I mailed the two rings and a few weeks later I have the rings and they look great! Job well done to Valeria for the custom jewelry and I can't thank them enough they surpassed my expectations for the rings. Getting custom jewelry done through the mail was easy safe and secure by insured usps. I look forward to having more jewelry done in the future at Valeria and am completely happy with my rings. Their website has good examples of their work so I am sure no matter the distance or need they will get it done quickly and with a good price. Thanks again Valeria !
I found Lucas via a google search, and his reviews honestly seemed too good to be true. I reached out to inquire about setting an antique diamond from a pendant into an engagement solitaire ring, and enlarging an antique wedding band. He responded to my initial email within minutes, and very quickly gave me design choices and an estimate for each. After dropping off the items, the rings were ready within 5 days - and they look better than I was even hoping for. His prices are exceptionally reasonable, and he gave full market value for the scrap gold my diamond was originally set in. I highly, highly recommend working with Lucas for the ease, responsiveness, and exceptional results he provides.
Lucas was absolutely amazing with his level of attention and detail to not only what I was looking for in the creative and concept stage, but throughout the process as a whole. We went back and forth for weeks about setting design and material, and specific gem selection and he was communicative and patient the entire time. Absolutely recommend he and his teams services.
My fiancé had my engagement ring custom designed through Valeria. Absolutely Beautiful, from the diamond setting to the finish. Thank you Lucas and his team for accomplishing this stunning ring in such a timely manner, which led to a beautiful and amazing experience.
START DESIGN WITH US NOW!