Don't waste your money going to those stores in the mall or any "galleria" of jewelry for Diamond Solitaire Studs.  Valeria Custom Jewelry can customize the setting you want with the size and type of stone desired.  All at prices far lower than at the mall.
These 3 Prong Martini Stud Diamond Earrings are the fashionable solitaire setting at the moment and these come set with a starting  total carat weight of 3/8. Both screw backs as well as friction posts can be used and almost any type of stone can be used in these settings if diamonds aren't what you want.
Are you concerned about your diamonds being "ethically sourced"?  Don't worry.  Any diamond sold in the US is vetted using the Kimberley Process, which keeps conflict diamonds out of the mainstream jewelry business.  It's stated mission is "The Kimberley Process (KP) unites administrations, civil societies, and industry in reducing the flow of conflict diamonds – 'rough diamonds used to finance wars against governments' – around the world."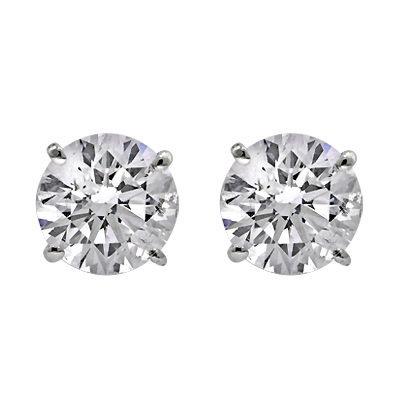 This is the traditional, 4 Prong Diamond Stud Earrings that are the most common for solitaire earrings.  Both screw backs as well as friction posts can be used.  And almost any type of stone can be used in these settings as well. Sometimes, a colored stone can accent an outfit better than diamonds!
If Diamonds aren't your thing or you are worried about blood diamonds contributing to violence in Africa, I can use your favorite gemstone or birthstone.  Diamond Solitaire Studs don't always have to be Diamonds!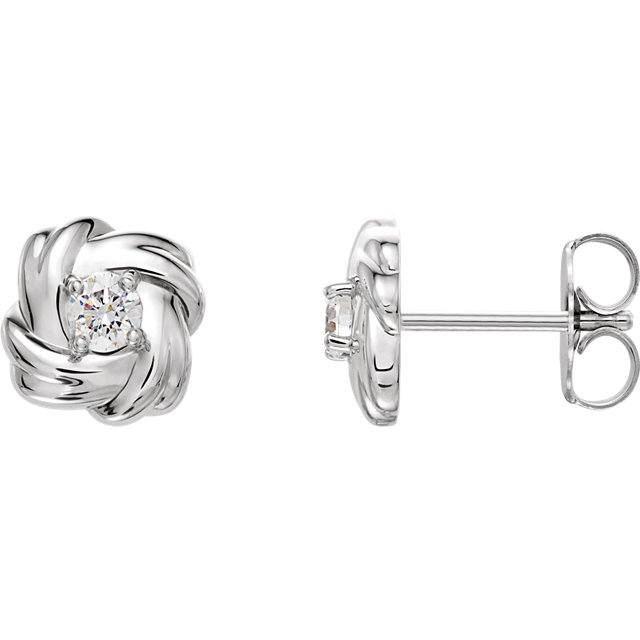 These diamond solitaire earrings are elegantly accented with a 3mm diamond.  Set in 14K Gold with 1/5 a carat worth of sparkly diamonds, they are understated, yet noticeable. They are about 1/4 of an inch tall and would become larger with a larger stone.
Whether you're spending $500 or $500K, I will to exceed your expectations. I make sure every one of my clients feels special and I will do whatever it takes to make you happy. My goal is that your experience is such that you will refer all of your friends, family and anyone you know to me for any of their jewelry needs. I am looking for lifetime relationships, not one time customers.
We are confident that if you give Valeria Custom Jewelry an opportunity to make your Diamond Solitaire Studs, you will never go to a big box or chain store again.  The experience and value provided by an independent jeweler, combined with lower prices, will leave you wondering why you ever went to a chain in the first place.
Click HERE to see all of our custom earrings designs. Click HERE to learn more about custom jewelry, view our portfolio, or to contact us about Diamond Solitaire Studs.  It can cost less than you think to have a special pair of earrings made just for you.  Why settle for the lame and overpriced earwear from the chain stores when we can make something showing your style and personality?