Wedding Rings are probably more important than engagement rings in terms of what they signify and at Valeria Custom Jewelry, we put as much emphasis on the wedding ring as we do the engagement ring.  Because of this belief, we have  created a suite of one of a kind custom wedding rings, one genre of which are the engraved wedding rings. At Valeria Custom Jewelry, can create engraved wedding rings that can feature literally any design you want. If you can visualize it, he can engrave it. Custom jewelry doesn't get much more custom than this.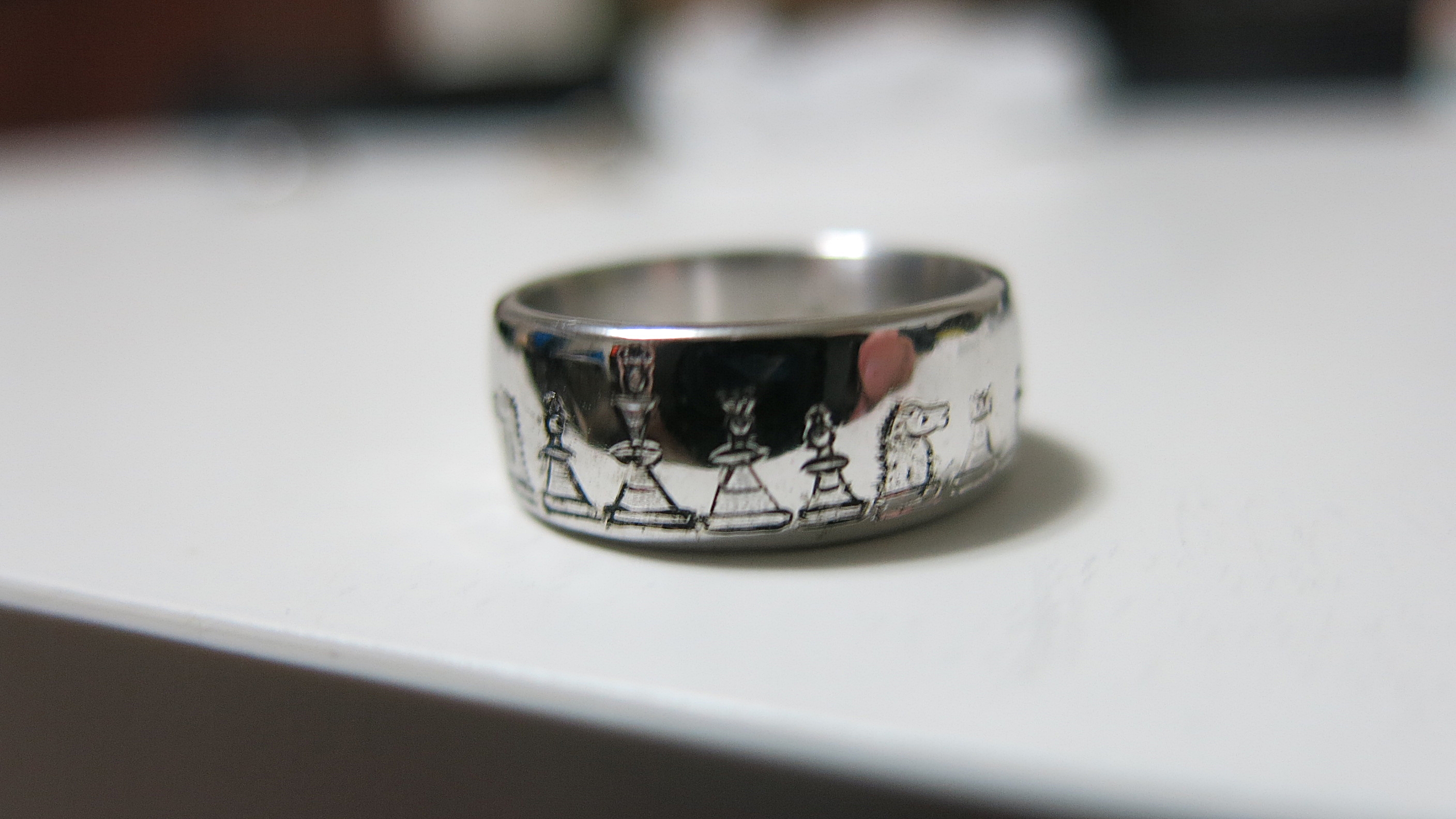 At Valeria Custom Jewelry, we We have one of the few remaining master hand engravers local to us and he can do things like this all day.   We can create hand engraved wedding rings that few others can.  Do you have an idea for a plain band with something engraved on it?   Send it over.
With one of the few remaining hand engravers available local to him, Lucas can offer couples with unlimited possibilities when it comes to custom engraved wedding bands. They can order anything from their spouse's name and wedding date, to a special pattern or image that holds some significance to their relationship. Did you and your significant other have a special saying? A favorite pastime? A nostalgic place that you go back to time and time again? Lucas can engrave words, patterns and shapes onto your engraved wedding rings to create a special set of jewelry that is literally imprinted with a memento from your relationship.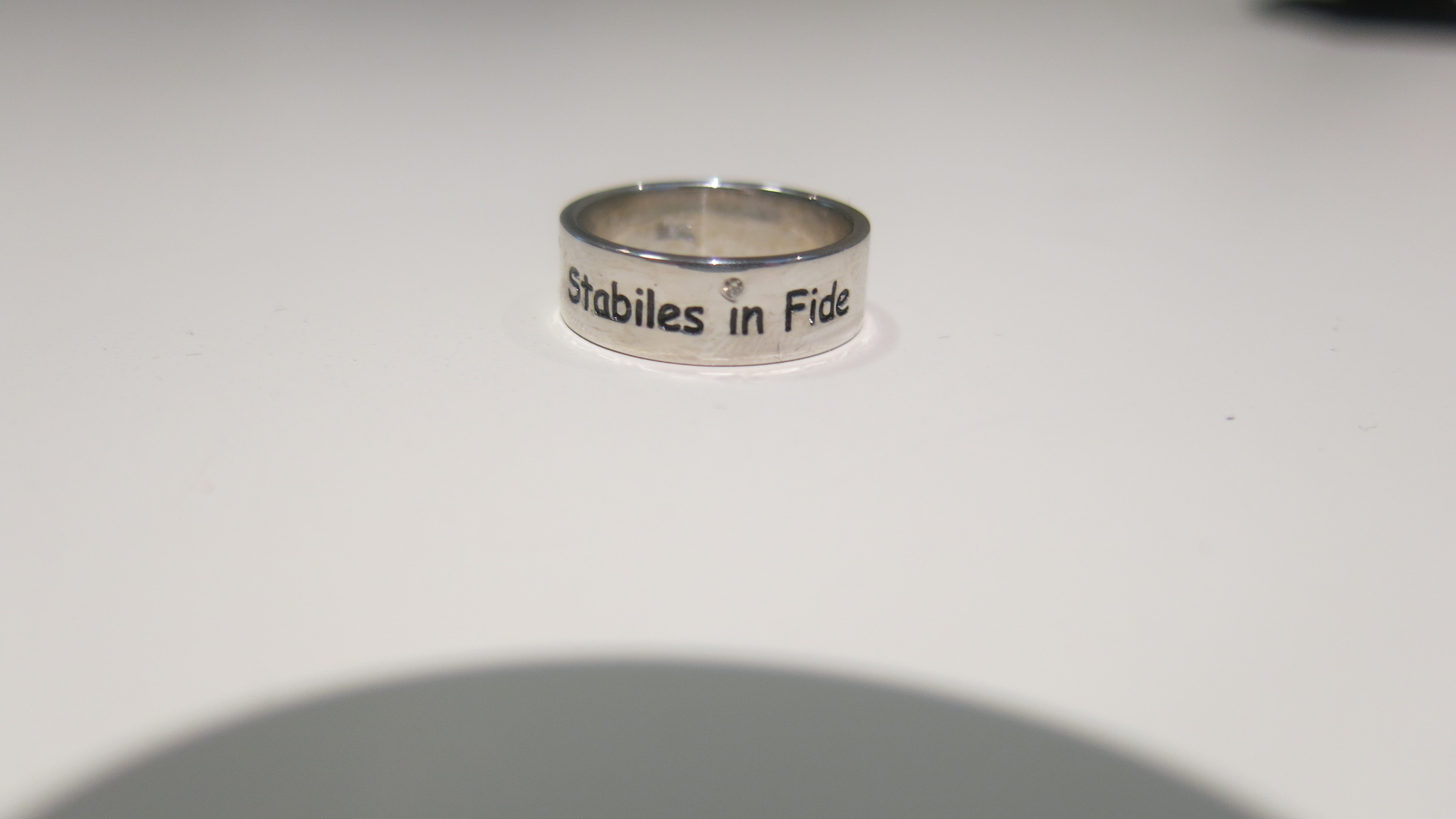 Designs can be engraved onto wedding rings that are cast in sterling or argentium silver, rose gold, white gold, yellow gold, palladium or platinum, and can be made between 4mm to 12mm wide. Engraved wedding rings can range from a size three to a size sixteen. Any type of accent stone can also be incorporated into engraved wedding rings, including diamonds, rubies, sapphires and emeralds.
Valeria was founded on selling custom jewelry, but these wedding rings are a true testament to the incredible individualization that is only attainable by working directly with a jeweler. No commercial jewelry store is going to be able to provide you with the same kind of customization as Valeria Custom Jewelry, but Lucas can guarantee the same high-quality materials in his pieces that are also used in the jewelry sold at big box stores. Don't settle for bands that are mass-produced and widely sold. Contact Valeria Custom Jewelry today and get started designing your own engraved wedding ring.
Click HERE to see more of our custom wedding ring designs.  Click HERE to learn more about custom jewelry, to see our portfolio, or to contact us about biker wedding rings.  It can cost less than you think to have your very own custom wedding ring made just for you. Why hassle with the retail stores for boring and overpriced wedding bands?