Jewelry is a special gift or purchase that has always been a process involving much thought and care. Whether you are selecting a present for a loved one, an all-important engagement or wedding ring, or just a treat for yourself.  What you are really searching for is a piece that reflects the special qualities of the jewelry receiver. And since no two people are the same, why would you go to a chain jewelry store? They only sell pieces that hundreds or even thousands of other people have?  This is why we create rings like our Butterfly Diamond Ring.  Not everyone wants to be limited to what is mass produced at retail stores!
At Valeria Custom Jewelry, we believe everyone deserves jewelry as unique and spectacular as they are, not some mass-produced piece of jewelry you see on billboards and TV commercials. Work with Valeria the next time you want to design a high-quality piece of jewelry that is unlike any other like our custom Butterfly Diamond Ring. You will discover that your gift of customized jewelry means so much more because you personally took part in its creation. Valeria Custom Jewelry also has access to a large selection of already made unique pieces, unlike our Butterfly Diamond Ring, which is made to order.  It is shown with 4 diamonds equaling 1 carat, but our Butterfly Diamond Ring can be made with larger stones as well.  It can also be made with colored gemstones.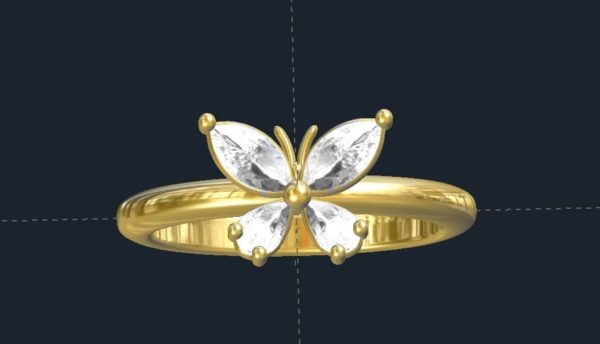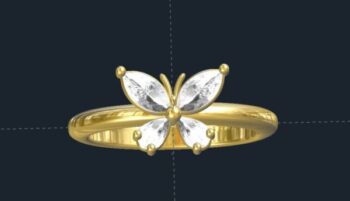 We Make What You Can't Find At The Mall
The man behind this Butterfly Engagement Ring, Lucas Horton, started Valeria Custom Jewelry after a stint in the corporate world. He discovered a passion for crafting the highest quality jewelry possible inspired by his own imagination and that of clients. For instance, our dainty Butterfly Diamond Ring was an idea that we loved.  It is one that is sure to stand out with its delightfully unusual look. It can be customized with any kind of stone and metal, or even added to. You can truly let your imagination run wild and create something fantastically different, and stunningly gorgeous.
We can take this idea and make it with larger stones.  Additionally, we can also create it with colored gemstones if you have a color or certain type stones that had meaning for you.  Almost anything you see on our site can be changed to suit your taste or style.
Information on how to start designing your own Butterfly Engagement Ring and the process, as well as a blog on trends and jewelry making are all available on the site!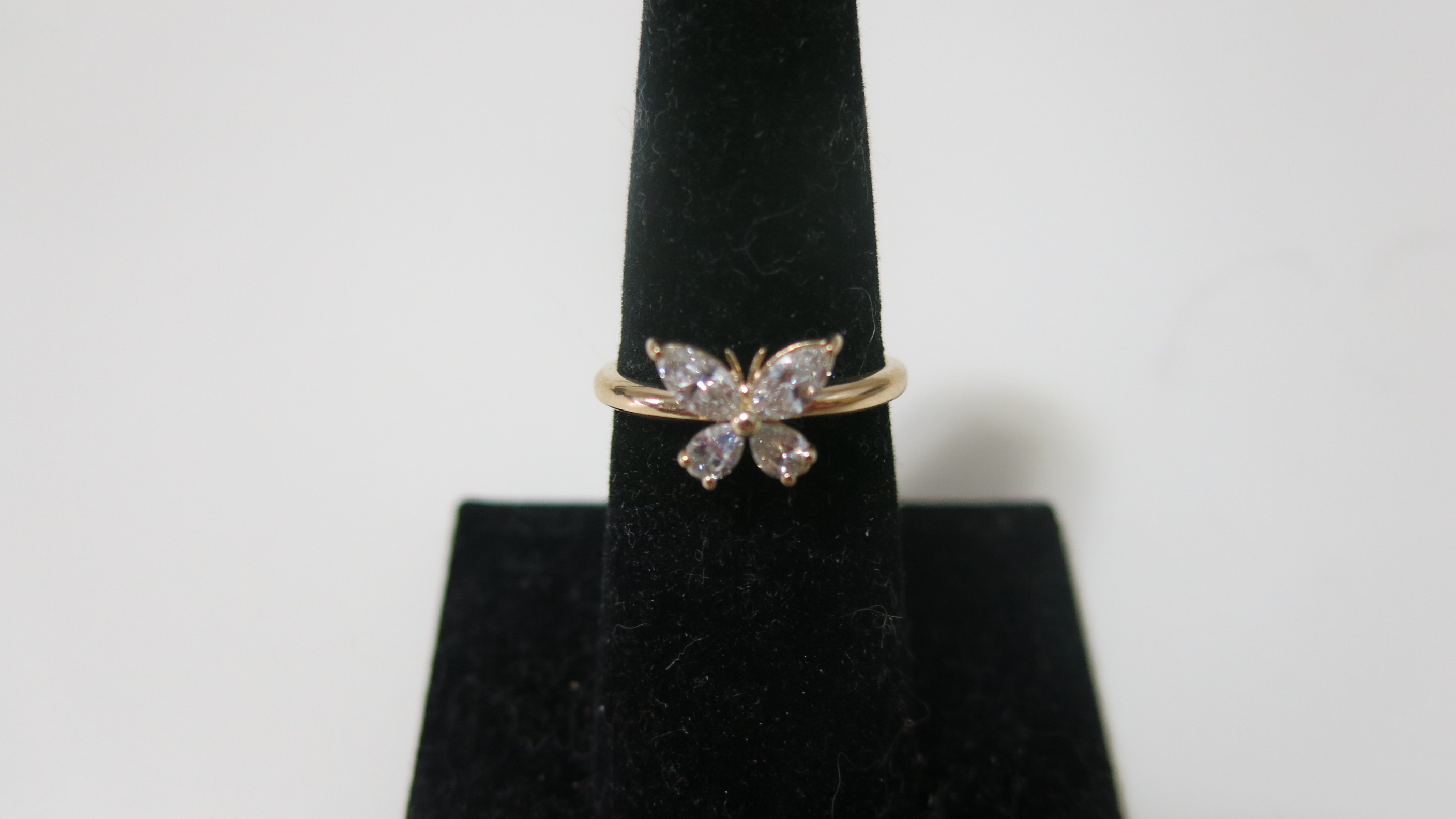 Click HERE to see another 2 Tone Heart Cathedral Engagement Ring.  Click HERE to learn more about custom jewelry, view our portfolio, or to contact us about your  Butterfly Engagement Ring.  It can cost less than you think to have a special engagement ring made just for you.  Why settle for the lame and overpriced bridal jewelry from the chain stores? Especially when we can make something showing your style and personality?  You know what they say.  Once you go custom.  You never go back.  To the mall.
We know there are plenty of people claiming to create custom jewelry.  But we actually do.  Almost everything we create is made in house by us.  There is no farming out of of CAD design or only occasionally do we have others cast for us.