Batman Engagement Rings
Who doesn't love Batman in at least one of his many incarnations?  He is the most beloved superhero of all time and we decided to honor him with a suite of Batman Engagement Rings as well as Wedding Rings.  And don't you let anyone tell you that Batman isn't a suitable inspiration for bridal jewelry.  It is your ring!  We make all kinds of superhero and video game bridal jewelry.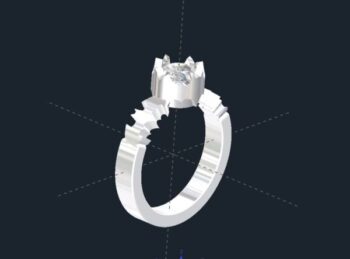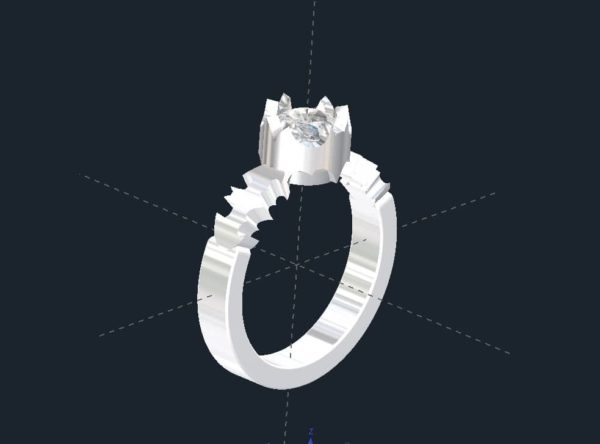 This is one of our Batman Engagement Rings that is all about the bat!  There are two on the shoulders as well as the two holding the center stone in.  We personally prefer a different shaped shank, but that would be your call.  Depending on the width of your shank, it is also possible to add stones to the bats.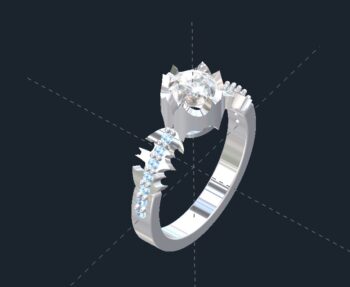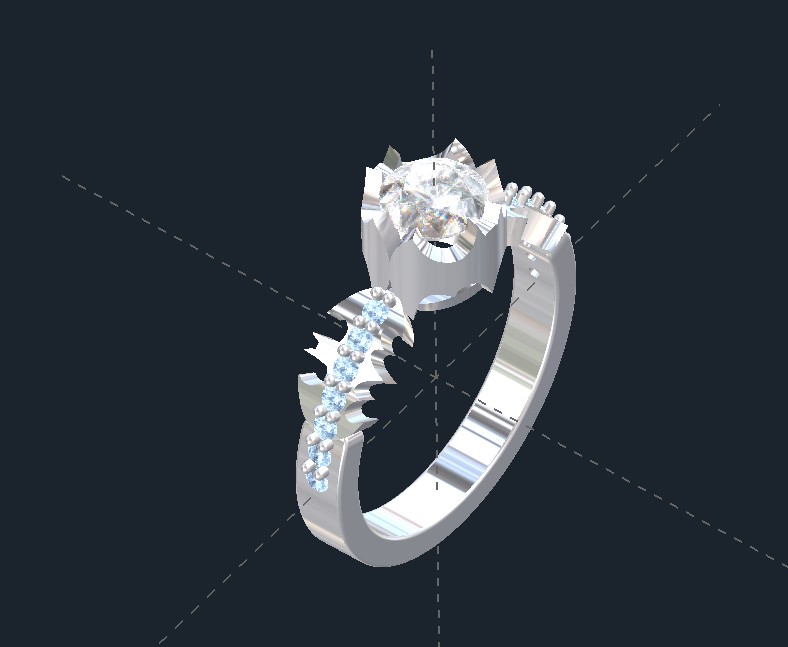 This is the same ring as above, but with stones on the bat and shank.  We can also create this with a prong set center stone.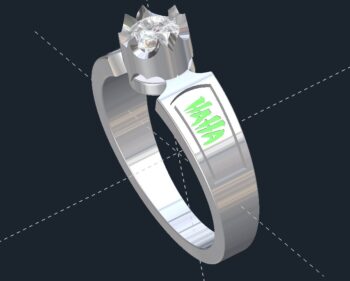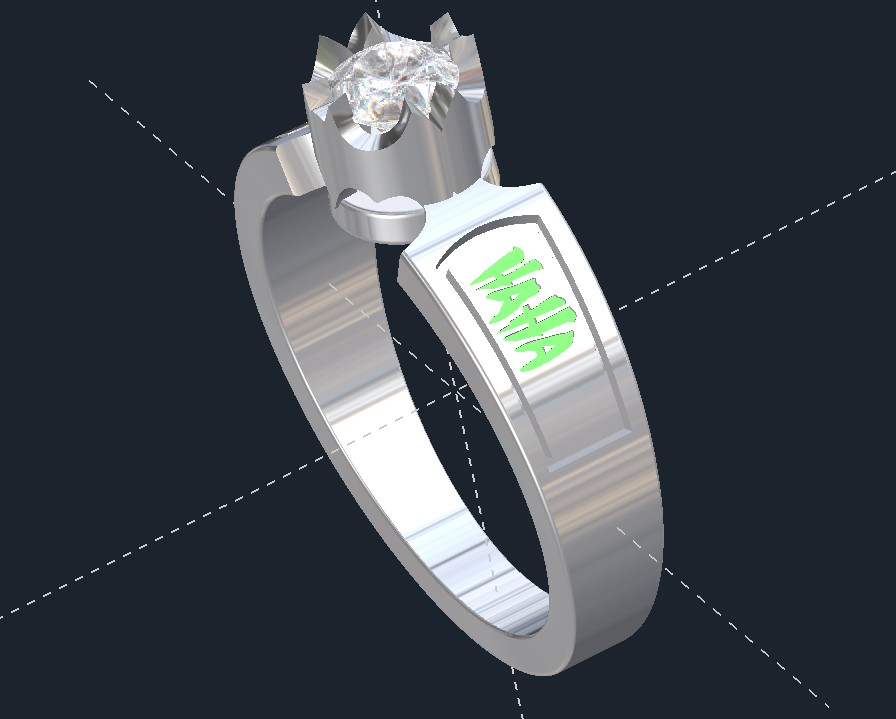 This is the first Batman Engagement Ring that we ever designed.  It is also our favorite and top seller.  There are many ways this one can be customized to suit your tastes.  As long as it fits on the shoulders, we can add it. We have done the Harley Quinn Triangles, both in enamel and rubies or black diamonds as in the design beneath.  

We can even do these with nothing on the shoulders.  The bat bas been put there as well if you really want to overload on the bat symbol!
Why Batman Engagement Rings Are Popular
Batman engagement rings have gained immense popularity in recent years. The iconic superhero has captured the hearts of many, making these rings a unique and meaningful choice for couples. The appeal lies in the symbolism associated with Batman – strength, resilience, and the ability to overcome adversity. These rings serve as a constant reminder of the bond between partners, as well as their shared love for the Batman franchise.
One of the reasons why Batman engagement rings are popular is their distinctive design. These rings often feature the iconic bat symbol, which adds a touch of uniqueness and character. The sleek and stylish aesthetic of these rings appeals to couples who are looking for something different from traditional engagement rings. The Batman symbol serves as a conversation starter and allows couples to showcase their love for the superhero in a subtle yet stylish way.
Furthermore, Batman engagement rings offer a deeper meaning beyond their design. Batman is known for his unwavering dedication to justice and protecting the innocent. By choosing a Batman engagement ring, couples align themselves with these values and express their commitment to standing up for what is right. This symbolism resonates with many individuals who admire Batman's principles and find inspiration in his story.
Geeky Engagement Rings Are One Of Our Specialties….
You would be hard pressed to find someone who hasn't heard of Batman, whether it be the Adam West, Michael Keaton, Christian Bale  or Ben Affleck incarnations.  The Batman has captured imaginations for over 50 years and the theme doesn't show signs of abating.  The Batman Engagement Rings we have come up with have become some of our top sellers in our superhero or nerd ring category.
Available exclusively at Valeria Custom Jewelry, our Bezel Set Batman Engagement Rings can be cast in sterling or argentium silver, platinum, palladium, or white, yellow or rose gold. The center stone can be as small as 4.5mm and as large as 8mm.  Almost any type of stone can be used.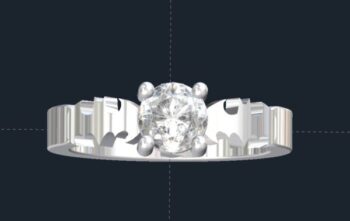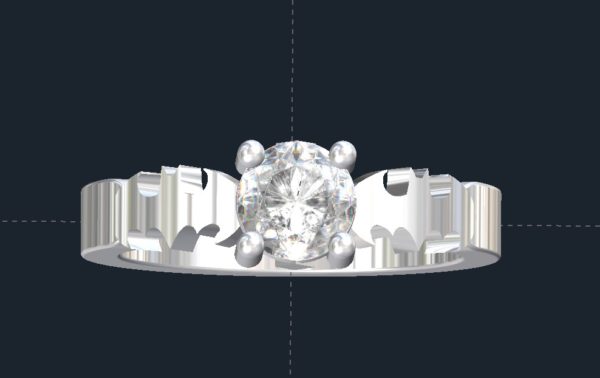 One of our simpler Batman Rings, it is just the bats on the shoulders and the prong set center stone.  Any type or shape of stone from 4,, to mm could be used.  If you wanted to personalize it, engraving could be added to the band…or even a band of your choosing.  Depending on the width of the shank, it would also be possible to add a stone in the middle of the bat.
We Can Make Any Batman Ring Design That Can Be Cast
Although the actual Batman may be fake, there's nothing fake about the materials we use when crafting our one-of-a-kind Batman Engagement Ring designs. Our gemology experience and personal connections to reputable diamond and gemstone dealers help us to procure the best gemstones for the price.  We use comprehensive computer aid programming to create and perfect our Batman Engagement Rings.  That means we can modify any of these designs to fit your taste.  And if you don't see what you have in mind.  Contact us with your idea and we will turn your idea into a reality.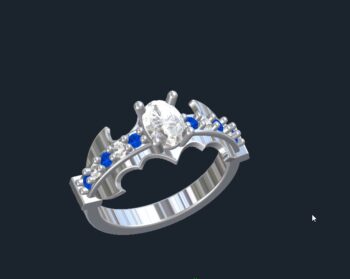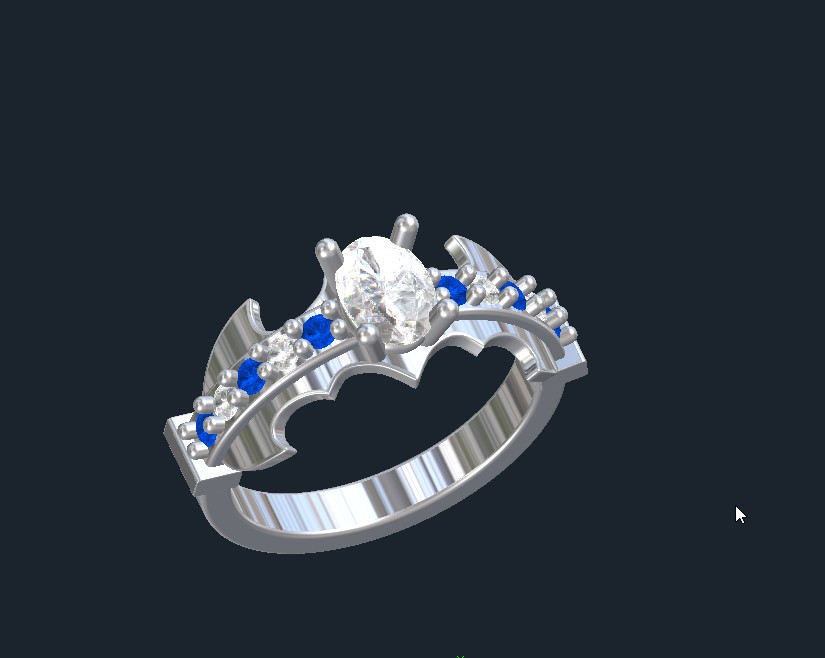 One of our newer Batman Engagement Rings. this one has a single large bat forming the top of the ring.  Accenting it and the oval center stone are 10, 2mm round stones.  This one was made with diamonds and sapphires, but almost anything could be used.
Don't Be Fooled By Asian Imposters!
You can find Batman Engagement Rings  on Ebay and Etsy that will cost you less, but you get what you pay for and Asian Batman Engagement Rings is of far lower quality than something made in the US.
Most of the images of Batman Engagement Rings on our website are CAD renderings because I lack the correct equipment and they are easier than actual photographs.  However, we usually do have images of the finished rings as well, just ask and we will check.  Just keep in mind that we aren't photographers…but we do our best!
No matter what your budget is for our Batman Engagement Rings. Valeria Custom Jewelry works with each client to ensure that they feel special, listened to and ultimately satisfied. They are not in the business of one-time customers; they want to build lasting connections with each of their clients.
We are both committed to creating custom, high quality, and covetable Batman Engagement Rings as well as his main goal of exceeding his customer's expectations.  In doing so, we hope to ear your repeat business.  We also strive for referrals as they are the highest form of a compliment to your work.
Let Us Make A Batman Engagement Ring For You!
Picking your favorite superhero is tough. But as of today, thanks to Google Trends analytics, we know one thing is true. Batman is the most popular superhero in the world.  And this makes sense considering that our Batman Engagement Rings are our most popular superhero wedding rings.
Often times, the brides are the recipients of extravagantly crafted and meaningful engagement and wedding rings.  If they are lucky enough, they get something like our one of our Batman Engagement Rings! But our Batman Wedding Ring designs also give grooms a chance to customize the one piece of jewelry that will last them the rest of their lives.  And with all custom wedding rings, there are even more customization options. Wedding rings have additional real estate you get to play with, so you can do more with them.  Our batman wedding rings can have different bats, have more room for engraving, and have a lot more stone options.
Logging more than 3 billion views of more than 71,000 hours of video on Youtube.  The Dark Knight is almost a billion views ahead of the next most popular hero: Thor. According YouTube, coming up close behind Thor is Superman, with 1.7 billion views and counting.  Not far behind the Superman are Iron Man, the Avengers, and Wolverine. (Google's analysis only looked at the specific name of each character. So nicknames like Man of Steel and Dark Knight weren't counted in the totals.)
Batman Is The Crowd Fave – Hands Down
If YouTube popularity determined who would win the upcoming Batman vs. Superman movie. Your views and uploads put Batman as the clear winner.  The video-sharing site recently wrote on the YouTube Trends blog. "Based on keyword searches, Batman is the most popular of all superheroes. Our Batman Engagement Rings and ones like it seem like they are here to stay!
Click here to see more of our superhero wedding rings.  Click to see more of our custom engagement rings.  Click hereto learn more about custom jewelry, view our portfolio, or to contact us about.  It can cost less than you think to have your very own custom engagement ring made.  Why settle for boring, uninspiring, mass produced bridal rings? We can painlessly create a custom engagement Ring that will have you wondering why you ever went to the mall.  Just give us a chance!  You what they say.  Once you go custom, you never go back. To the mall!