Custom Engagement and Wedding Rings
Custom Engagement and Wedding Rings are a a great choice for the buyer who likes to take a hands on approach to what they are doing.  Having Custom Engagement and Wedding Rings made just for you allows for you to create a ring as with the same traits as the person wearing it. Do you wear your engagement ring every day? Most women do.
Then why not take the time to create one-of-a-kind custom Engagement and Wedding Rings that will act as a constant symbol of your love and serve to distinguish you from people wearing big box chain rings. Instead of purchasing mass-produced Engagement and Wedding Rings from China, have reminder created by designing a unique engagement ring – the outcome  will become a treasured item and become one of the  the most significant stories she will have.  Believe me, the affect of a custom ring that you put your heart and soul into will be far greater than one you picked up at the mall.
The Allure of Custom Engagement and Wedding Rings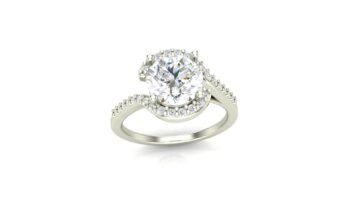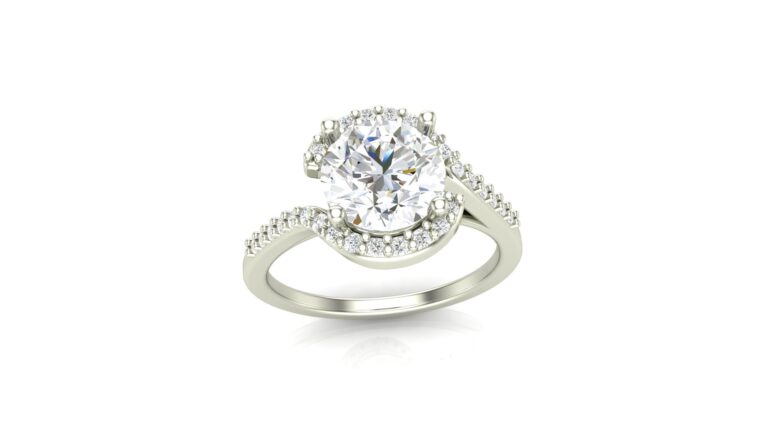 We had a client who wanted a halo engagement ring, but didn't want a normal halo.  We weren't sure what to do with that, but eventually came up with the simplest solution.  So we just removed 2 stones from each side  of the halo and it became a semi-halo.  We also off set the shanks, giving it a bypass look.  Definitely something you won't find anywhere else….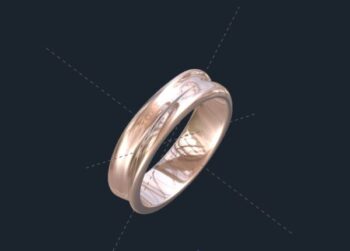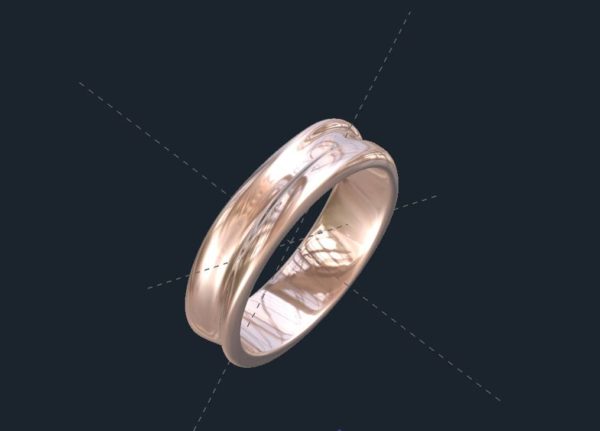 This elegant unisex wedding band has a wave that travels from one side of the ring to the other as you go around the ring. This one was 6mm wide, but it could be made as narrow as 4mm wide and could always be made wider.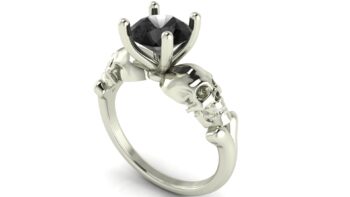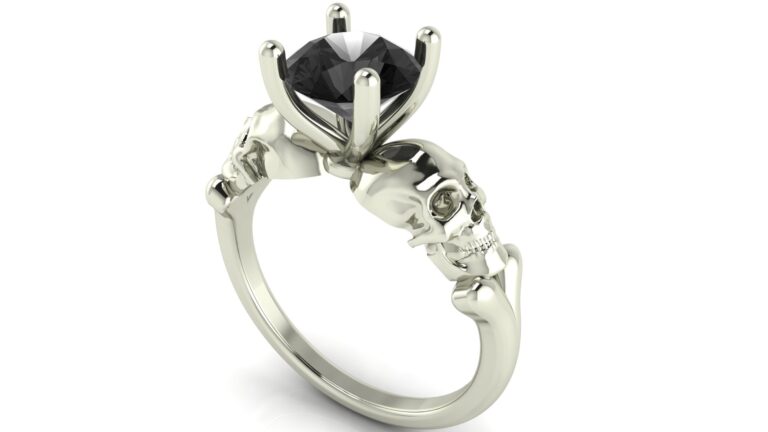 This is one of our many skull engagement rings.  This one has a bone for the shank that connects to the skulls on either side of the center stone.  We can also set stones in the eyes of the skulls.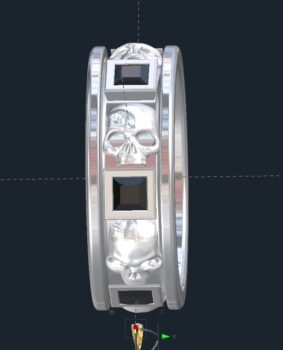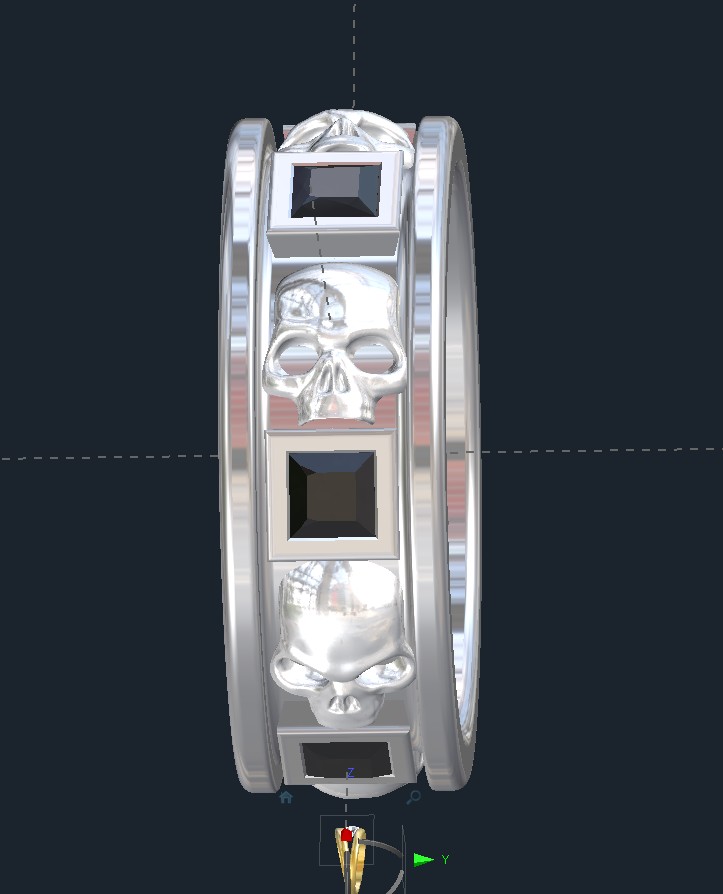 This is one of our favorite Diamond Skull Wedding Ring designs.  It is 8mm wide and has 6 skulls and 3mm Black Diamonds alternating around it.  It can be made as narrow as 6mm and as wide as you wanted it to be.  Almost any stone can be used and in the wider width, stones could be added to the eyes.  Different skulls can also be used as well.
Chain Jewelry Stores Vs Custom Jewelers
Chain jewelry stores and custom jewelers both offer a wide range of options for customers looking to purchase jewelry. The Chain jewelry stores typically have a larger selection of mass-produced pieces at varying price points. They often have multiple locations, making them easily accessible for customers. On the other hand, custom jewelers specialize in creating unique, one-of-a-kind pieces tailored to the customer's preferences. They offer a more personalized experience and the opportunity to create something truly special. Ultimately, the choice between chain jewelry stores and custom jewelers depends on the customer's individual needs and preferences.
When shopping at a chain jewelry store, customers can expect to find a diverse selection of jewelry styles, materials, and price ranges. These stores often carry popular brands and designs that appeal to a wide range of customers. With multiple locations, chain jewelry stores offer convenience and accessibility, making it easier for customers to find what they are looking for. Additionally, chain jewelry stores often have sales and promotions, providing customers with the opportunity to purchase jewelry at discounted prices.
On the other hand, custom jewelers offer a more personalized and unique experience. Customers have the opportunity to work closely with the jeweler to create a custom piece that reflects their individual style and preferences. Custom jewelers often have a smaller selection of ready-made pieces but excel in creating bespoke jewelry that is tailored to the customer's specifications. This level of customization allows customers to have a truly one-of-a-kind piece that holds sentimental value.
Don't Be Part Of The Herd!
Big Box Bridal jewelry is designed to attract a large, herd-like audience while maximizing profits. To do so, they make the rings as light as possible, they use low quality stones, make rings that appeal to the lowest common denominator, and employ children in their production factories.  At Valeria Custom Jewelry, we want clients to design their Engagement and Wedding Rings so that they receive exactly what they were envisioning.
In this Floral Split Shank Engagement Ring, the shank splits from a bezel set stone at 10 & 2 O'clock.  From there, two diamond crusted leaves arch up the the center stone.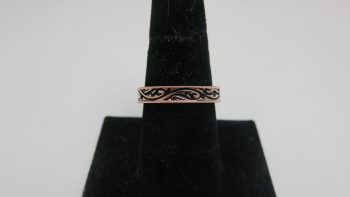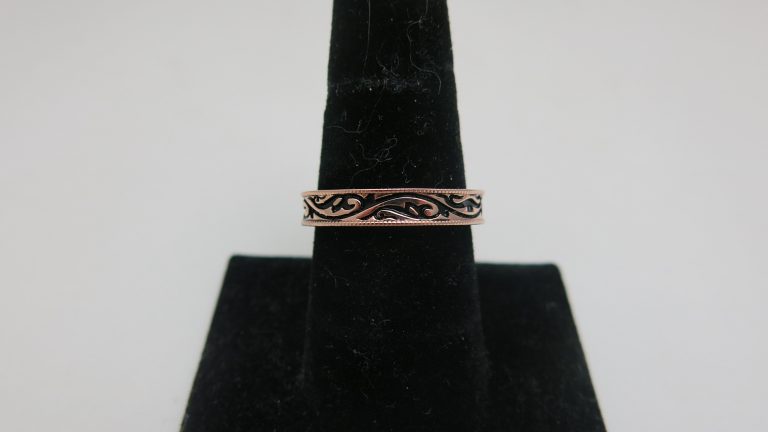 This was the hers of a his and hers floral wedding ring set.  The scrolling floral pattern was painted with model airplane paint to give it some contrast.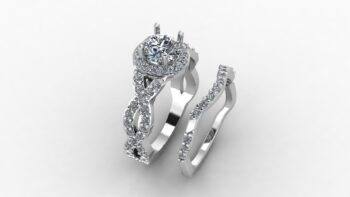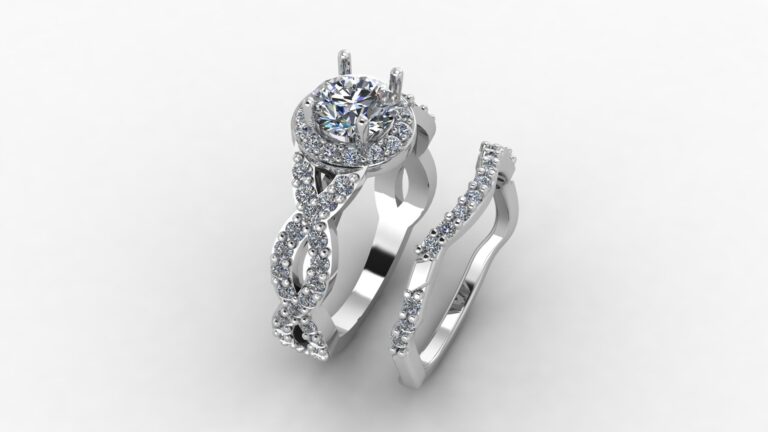 This is our infinity halo engagement ring.  Everyone loves what the infinity symbolizes, making it a great design element for custom engagement rings.
Why Custom Engagement And Wedding Rings Are Becoming So Popular
Custom engagement and wedding rings have seen a surge in popularity in recent years. These unique pieces of jewelry offer couples the opportunity to create something truly special and meaningful. By opting for a custom design, individuals can express their personal style and preferences, resulting in a ring that is truly one-of-a-kind.
One of the main reasons for the rise in popularity of custom engagement and wedding rings is the desire for uniqueness. Couples today are looking for ways to stand out and make a statement with their jewelry. By designing a custom ring, they can ensure that no one else will have the exact same piece. This allows them to showcase their individuality and create a symbol of their love that is as unique as their relationship.
Sentimentality
Another factor contributing to the popularity of custom rings is the ability to incorporate personal touches and sentimental elements. From engraving initials or special dates to including gemstones with personal significance, custom rings allow couples to add meaningful details that reflect their love story. These personalized touches make the ring even more special and serve as a constant reminder of the love and commitment shared between the couple.
In addition, the process of designing a custom ring can be a truly enjoyable and memorable experience. Couples have the opportunity to work closely with a jeweler to bring their vision to life. From selecting the perfect gemstones to choosing the right metal and design elements. Every aspect of the ring can be tailored to their preferences. This collaborative process allows couples to actively participate in the creation of their ring.  As a result, your piece is not only beautiful but also deeply meaningful.
Custom Engagement And Wedding Rings Give You Exactly What You Want
We design all of our Engagement and Wedding Rings from scratch.  As long as it can be cast, we will find a way to make your idea come true. Using the lost wax technique, we can cast custom jewelry in Gold, Sterling & Argentium Silver, Palladium, and Platinum.  And the best thing about custom engagement and wedding rings using the lost wax technique is that they can be created with gemstones that you don't find in chain stores.  As long as the stone is cut in the shape and size required, we can procure and use it.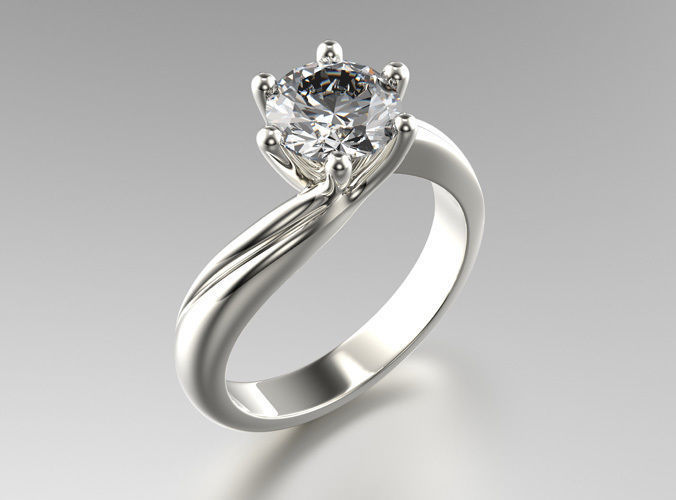 This 6 Prong Engagement Ring is a modern, elegant design that you won't find anywhere else.  The center stone is held by 6 claws for maximum security.  The graduated accents are on opposite sides of the ring for a unique effect.
Give Us A Chance On your Engagement and Wedding Rings!
While Engagement & Wedding Rings are our one of our specialties, we don't pigeonhole ourselves to that by any means! With the latest CAD program, we are a full service custom jeweler for all of your jewelry needs. Whether a pendant, bracelet, or a pair of earrings, we can make anything you want us to.  Don't accept the boring, overpriced jewelry from the mall and chain stores that thousands of people can own.  Show your personality and explore Engagement and Wedding Rings.  Don't you want your Engagement and Wedding Rings to have a story  or meaning you can tell people???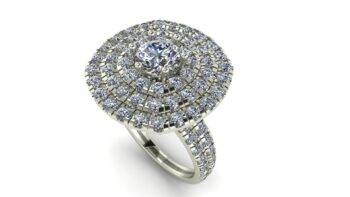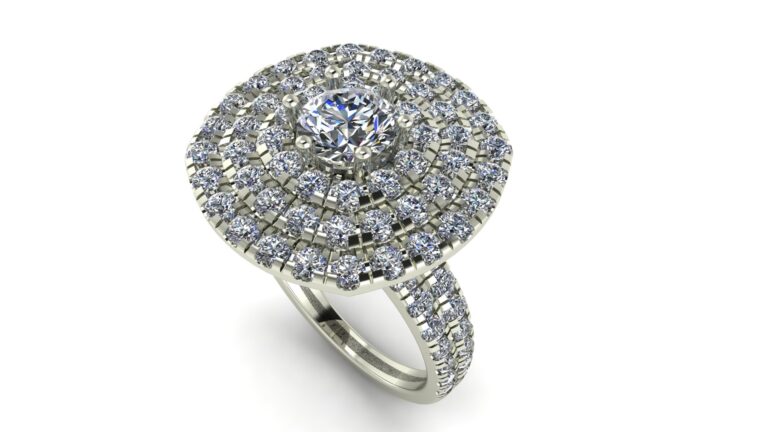 We had a customer with a bunch of old jewelry that she wanted repurposed into something new.  This is a spin on that ring.  The 2mm diamonds in the rounded square halo are french pave set. However, we could make this a shared prong setting as well.  It is also possible to play with stone sizes or even remove a halo if you like.
Click to see more of our custom engagement rings.  Click here to learn more about custom jewelry, view our portfolio, or to contact us about Custom Engagement and Wedding Rings.  It can cost less than you might think to have your very own custom bridal set made just for you.  Why bother with the chain and mall jewelry stores? They just aren't able to provide the service and options that we can.